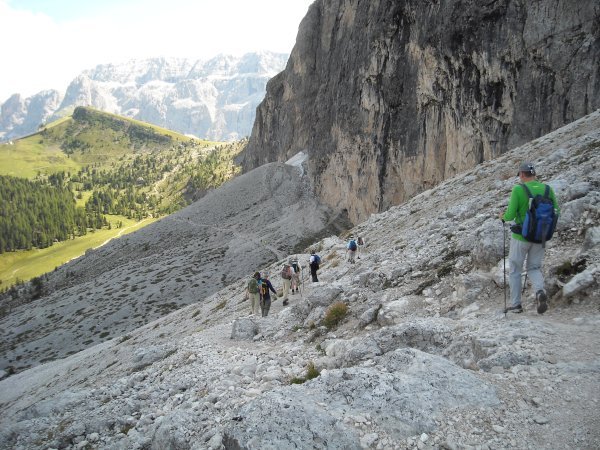 This classic tour may be classified as a walk, if it were not for the length, approximately 8 Km, and for some stretches of path, steep at some point, in some other moderately exposed.
It is a loop path, thanks to which you can circumnavigate the whole Langkofel / Sassolungo, enjoying continuously different sceneries and panoramas, always spectacular, while you proceed.
---
Access
About a kilometer from Passo Sella, in the direction of Wolkenstein / Selva di Val Gardena, is located the Rifugio Passo Sella. Next to the shelter, there is ample parking.
---
Route
From the parking, take the path 525 to Rifugio Demetz, or the cableway. This way you get to Langkofelscharte / Forcella Sassolungo, where the Rifugio Demetz is located.
From there you descend along the inner valley of the group, called Dantersasc, towards Rifugio Vicenza: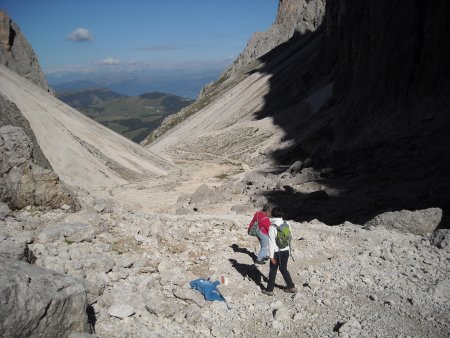 You reach it in less than an hour: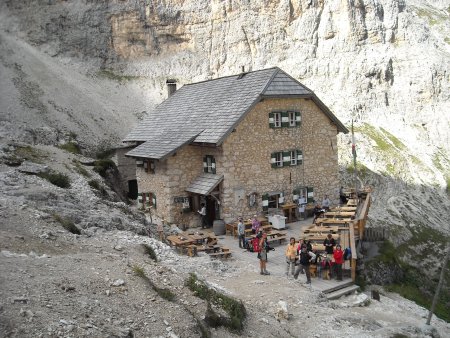 You continue, and on the left you can see the north face of Plattkofel / Sassopiatto, and the valley that leads to the Ferrata Oskar Schuster: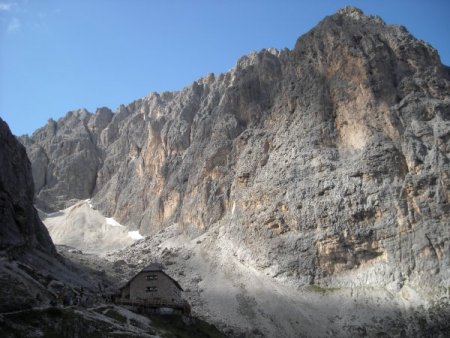 You keep on going, mostly downhill, on the mountainside, keeping to the right at every fork in the trail, actually turning around the base of Lankgofel / Sassolungo: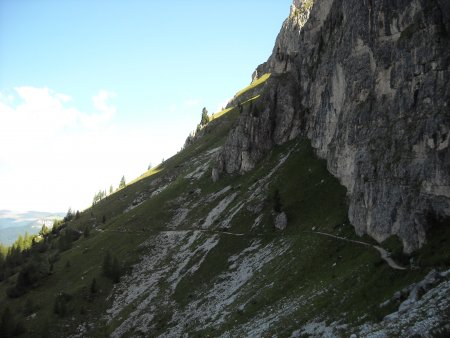 From this side, the most evident view is towards the plateau of Seiseralm / Alpe di Siusi and the Schlern / Sciliar: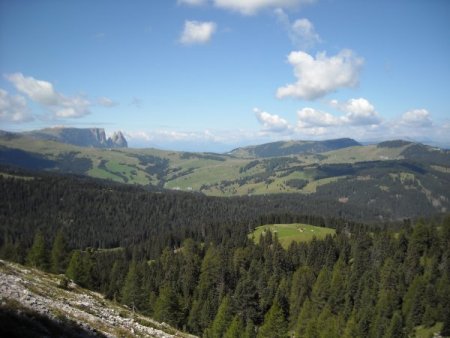 By continuing the tour, you gradually move to the north-west side. There the view is mostly aimed towards the group of Odle and Mount Stevia: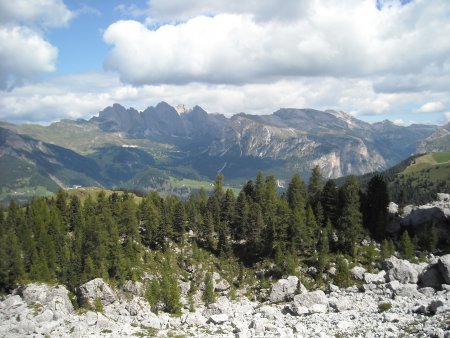 Then, continuing the walk, you move gradually towards the north side: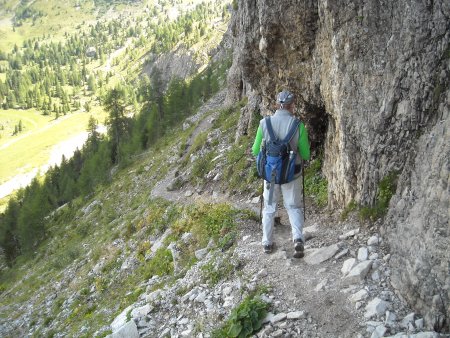 Until you reach the Rifugio Comici: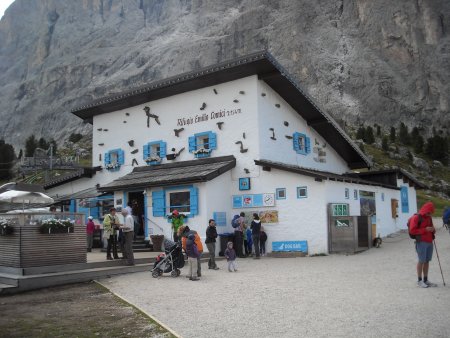 Here you can watch on one side the massive Sella group:
and on the other the imposing north face of Langkofel / Sassolungo: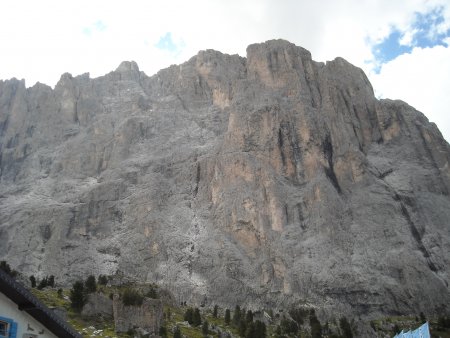 You continue on, on lawns: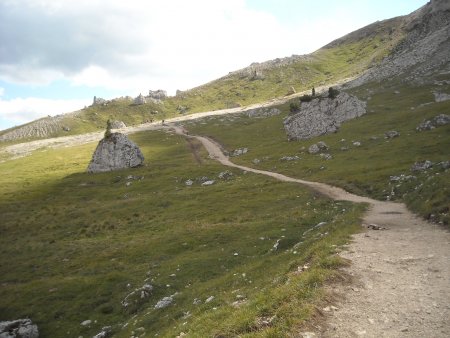 You cross the Città dei Sassi (city of boulders), which is an expanse of boulders fallen from the mountains of the group at the end of the last ice age; and after that you find yourself back at the starting point.