SECOND TOWER OF SELLA
by Via Normale, from Passo Sella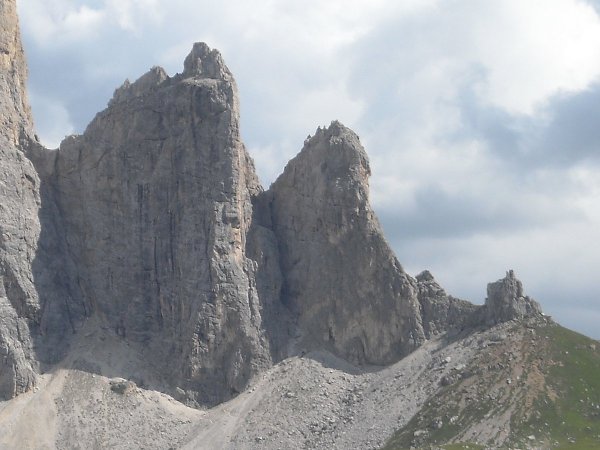 On the Towers of Sella there are numerous climbing routes of all difficulties, and of varying length. Favored by the proximity to the underlying Passo Sella, and the quality of the rock, they are a favorite destination for many of the climbers who tour these places.
The normal route to the Second Tower, although quite easy, deserves to be described anyway, both as a stand-alone way, which reaches a good viewpoint, and as a descent route for all other climbing routes that converge at its summit.
---
Access
You can find a parking area near Passo Sella.
---
Approach
From the pass, take the path 649 that goes to the north-east: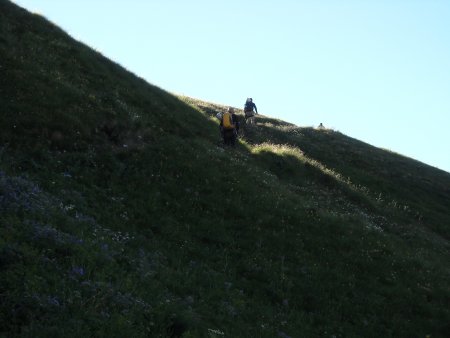 You follow it, gradually approaching the southeast side of the towers: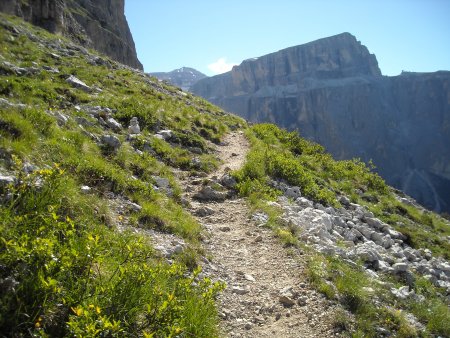 You pass an easy stretch equipped with a cable, and a little further you reach the base of the wall where the starting points of the route are located: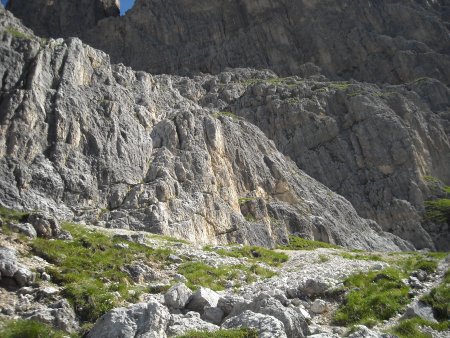 You deviate from the path to the left to reach the wall. The possible starting points are two: one on the left, at the base of a visible ramp, located just to the right of a wooden plate affixed to the wall:
One on the right, at a short dihedral with slab, some ten meters away: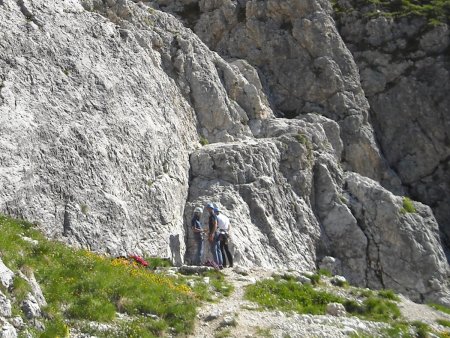 ---
Route
Go up the ramp from the left starting point, or the dihedral from the right one, go ahead on easy rock and traces, up to the confluence. In both cases there is some meter of grade III, for the rest just trail and rocks of grade II.
You continue along the trail and rocks of grade II: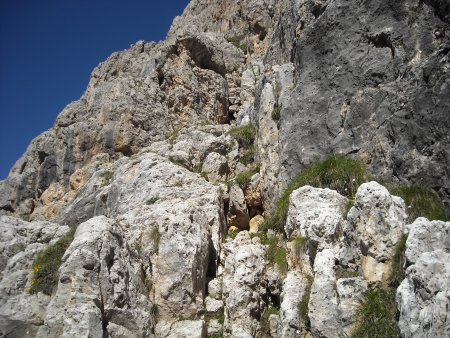 Until you reach a fork, marked with a cairn: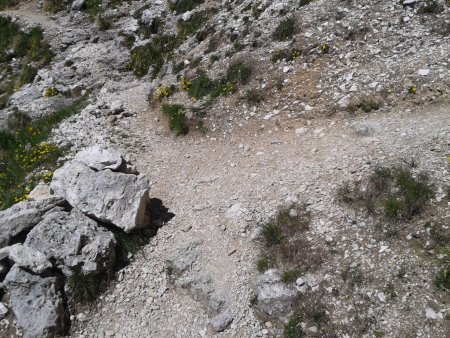 Turn right, and continue to follow the tracks, not always obvious, which rise changing direction several times along the side of the mountain.
You eventually reach a clevis, above which is a dihedral-chimney of about twenty meters, of grade II and III: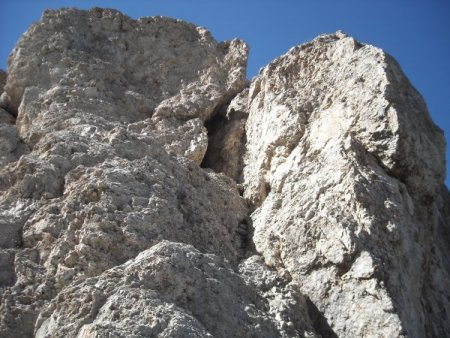 Climb it up, finding on the left wall, towards the end, a cemented ring for a possible stop.
Then, by climbing on easy rock, you will quickly reach the summit.
The views range on the Marmolada, the Rosengarten / Rosengarten, Langkofelgruppe / Sassolungo, as well as the underlying First Tower. On the north-east instead, there is a close view on the Third Tower and the Piz Ciavazes: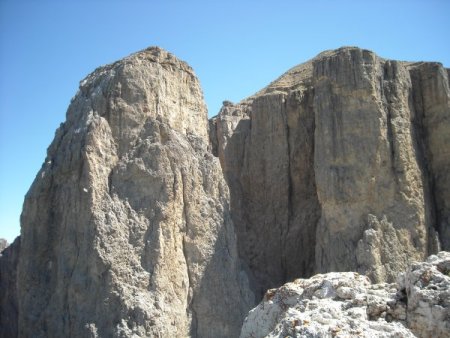 ---
Return
Same route, with the chance of a double rope down the dihedral-chimney.