FENNBERG / FAVOGNA
Via Ferrata di Favogna, from SP14
Nice via ferrata, that rises progressively over the Val d'Adige, not difficult, apart from the initial chimney, well exposed in some places, well-equipped with ladders where necessary. The target point is the village of Favogna, surrounded by greenery in a picture postcard setting.
---
Access
Driving along the SP14, go a little north of the border between the provinces of TN and BZ, and park on the small pitch (another pitch is available just to the north):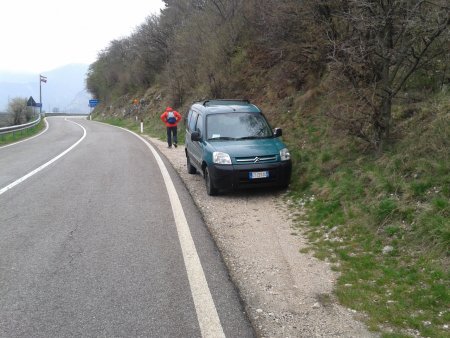 ---
Route
Take the trail that starts just a few meters south of the pitch, and follow it until the start of the via ferrata, which presents the most challenging point of the itinerary: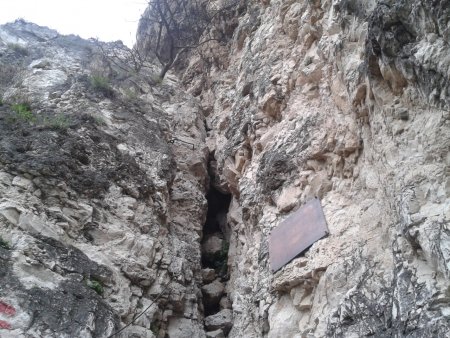 The rest of this itinerary is a mix of trail stretches, equipped trail, and ferrata, with some long ladders: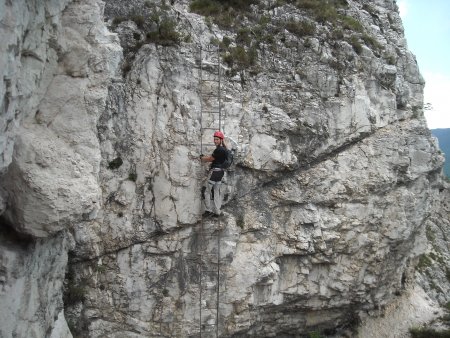 After passing a large ledge leftwards, you reach the final part of the ferrata, under a large roof, and there you can find the guest book: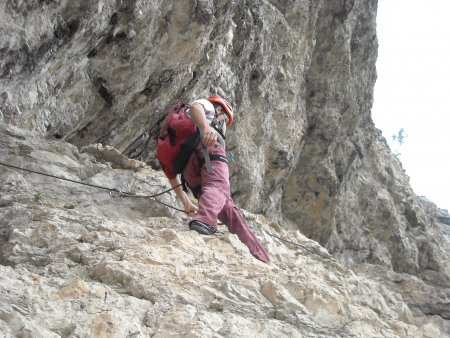 Then there is a nice path between deciduous and pine forests, which finally leads to the village of Fennberg / Favogna. At a beautiful lake and a suggestive church is the place of arrival: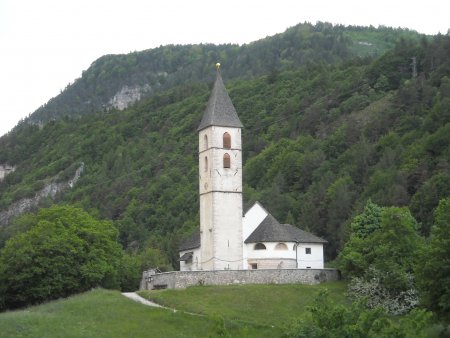 ---
Return
Proceed south and then turn left to the Valle dell'Inferno, a narrow valley which slopes down, along a stream: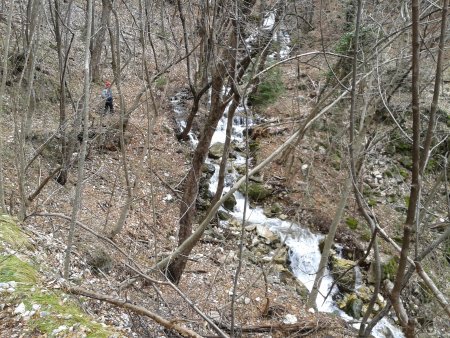 You finally get to Rovere della Luna. Reach the SP14 and go north, up to the starting point.