RIFUGIO STEVIA
from Località Daunëi, via Furcela dla Piza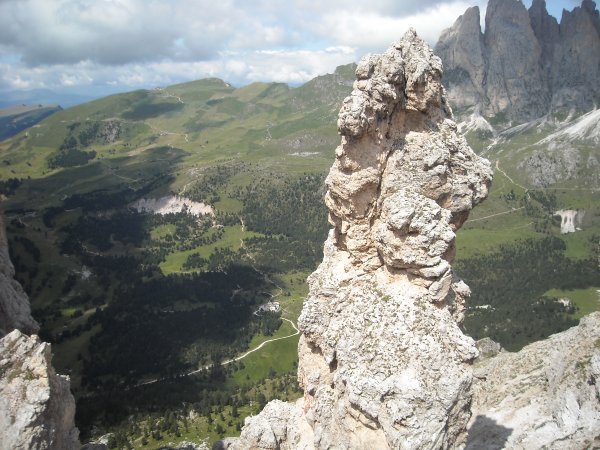 Beautiful hike that brings you on a verdant and scenic plateau, through the Furcela dla Piza, a suggestive clevis to the threshold of which lies a characteristic stone pillar. Numerous wooden staircases make the climb easy even to the more uncertain hiker.
You can enjoy outstanding views in all directions, with the Val Gardena, the Odle and the Col dala Piëres, and the groups of Cir, Sella, and Langkofel / Sassolungo.
---
Access
You can park just above the village of Daunëi, quick to reach from Wolkenstein / Selva di Val Gardena: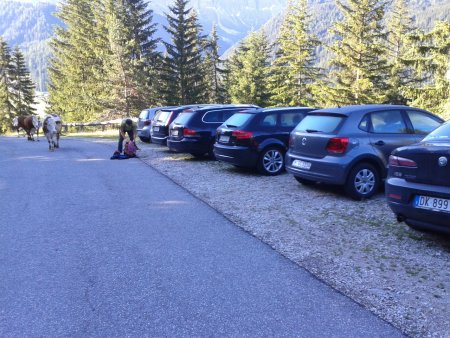 ---
Route
Continue along the paved road, that you leave soon after, to continue on an easy trail that climbs fairly gently to Rifugio Juac: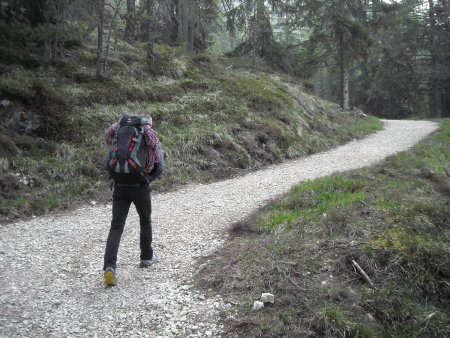 In about half an hour you reach it: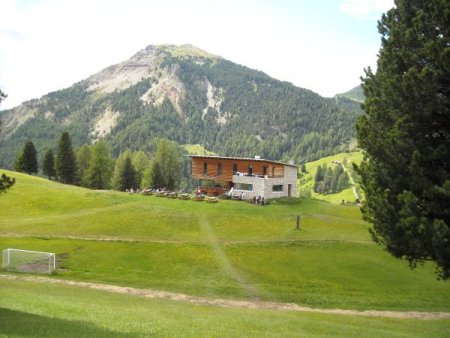 You continue in the direction of Regensburgerhütte / Rifugio Firenze, along the path 3, with slight ups and downs. Before reaching the refuge, on the right, take the path 17b, towards Furcela dla Piza.
As soon as you start to rise, the view on the fork is already clear: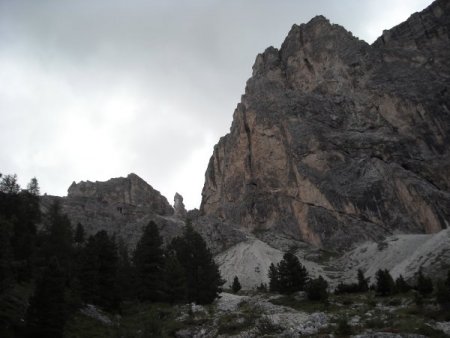 The trail climbs mostly steep, with a zig-zag pattern. Some sections of it are equipped with wooden staircases; a peculiar rock pillar stands near the clevis: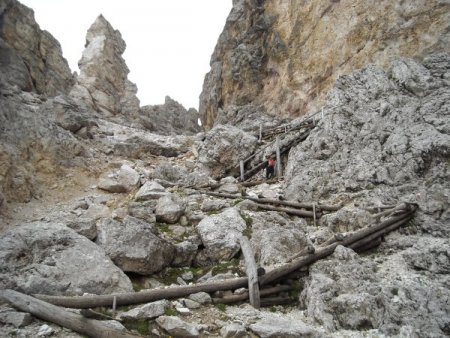 You finally reach the clevis, where you will take in a southerly direction towards the Rifugio Stevia. The view extends all the way around on various groups of the Dolomites, among which the Cir and the Sella: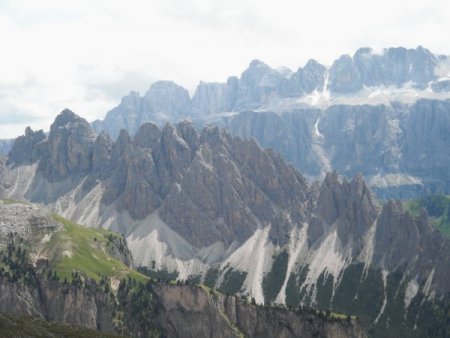 Soon you gain a view on the refuge: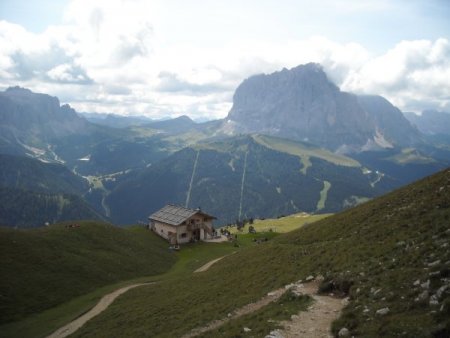 And soon you reach it.
---
Return
Take the path 17 to the south-west, until you reach the junction between track 17 and 17a, where you take the second, to the south. The trail, after a slight climb, begins to fall. Following it, you will intercept the path forward, at short distance from the parking lot. Shortly after you find yourself down to the starting point.