AIGUILLE PERS
and Pointe Pers, from Col de l'Iseran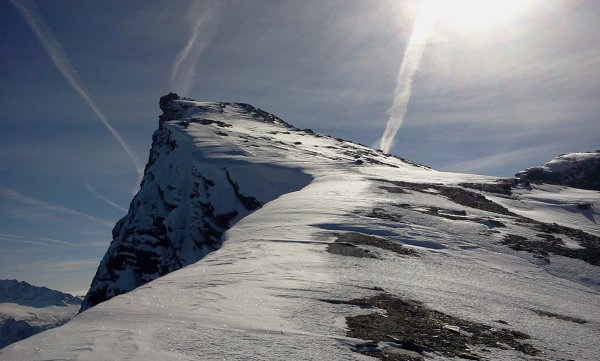 A trek for the beginning (or end) of season, to be performed with ski plants closed and - for us Italians - with the pass of Mont Cenis opened, as well as the road leading to the Col de l'Iseran. This time our whish of skialp leads us to France, in the Maurienne area, to the Aiguille Pers, 3386 m, starting from the Col de l'Iseran: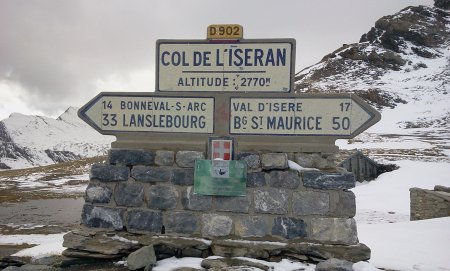 opposite the park of the Vanoise.
It is an easy trek (MS) of about 700 meters in altitude, but with the possibility of going up more than once, enjoying some deviation: with reference to the map, we put the skins again at the signpost, after about 500 m of descent, and the second time we went up to the Pointe Pers, located north-west of the Aiguille.
---
Access
You get there from Turin - Susa - Mont Cenis - Lanslevillard - Boneval, and you take the road to the Col de l'Iseran that arrives in Val d'Isere. The views are awesome even from the the car: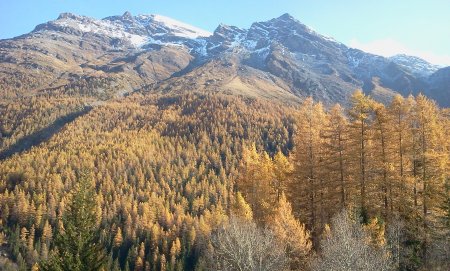 At the last turn before the pass, you can park, and in a few tens of meters reach the ski lifts. But you can also reach the pass and turn right to a paved road up to a large parking area just above the plants: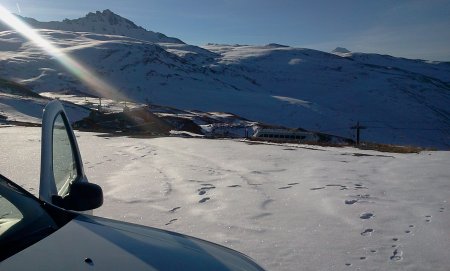 ---
Route
You start following the trail on the left (upstream face) and go up following it: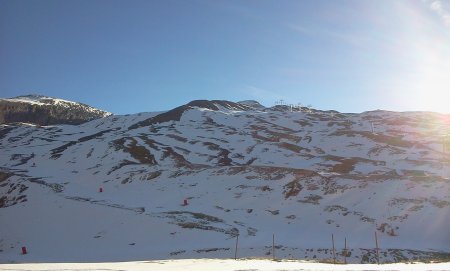 You get to a signpost: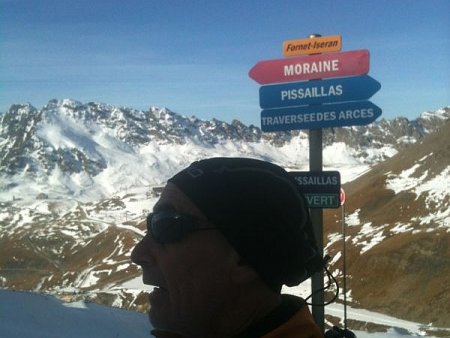 in correspondence of another ski slope.
We first went up on the left, and after the first descent, on the right. When you reach the end of the plants, the destination is already clearly visible: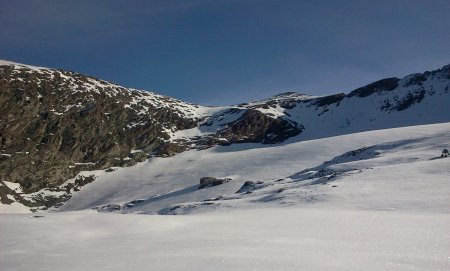 You proceed along the slope keeping to the right. You cross where the slope is a bit more steep, to the left:
and in short you reach the saddle that divides the Aiguille Pers and the Pointe Pers: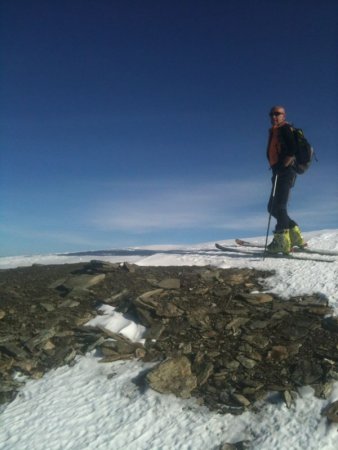 You can easily get on top of the Aiguille Pers to the right of the saddle (opening photo).
From there you enjoy magnificent views of the Vanoise and Gran Paradiso: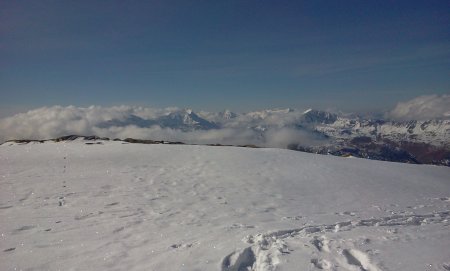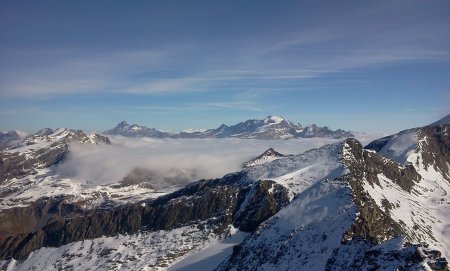 After skiing down for about 500 m along the path forward, we went back along another more direct track, and from there back to the saddle, and then arrived at Pointe Pers: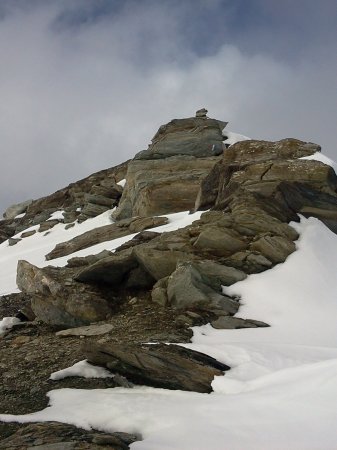 From there to the car we descended on a stunning 10 cm of snow powder covering a hard background, like dust of October...