PIZ BADUS
from Andermatt, Canton of Uri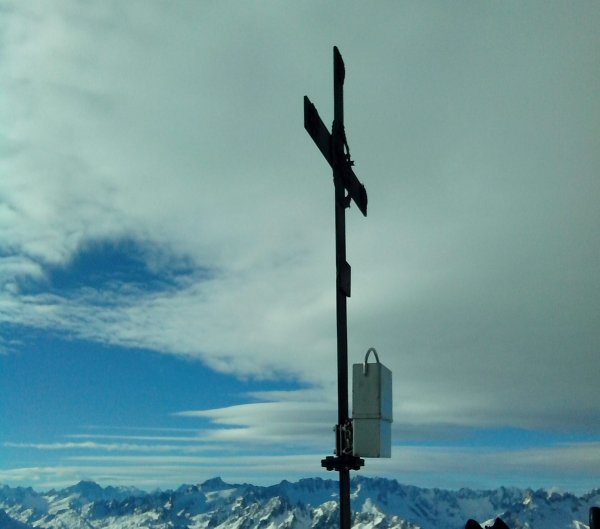 In the heart of the Canton of Uri, a nice trek that begins... on a train!
---
Access
From Andermatt (parking lot aside the train station), you climb up by train up to Oberalp Pass (8 Fr, the second stop from Andermatt)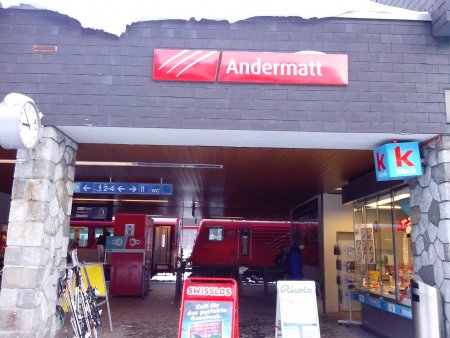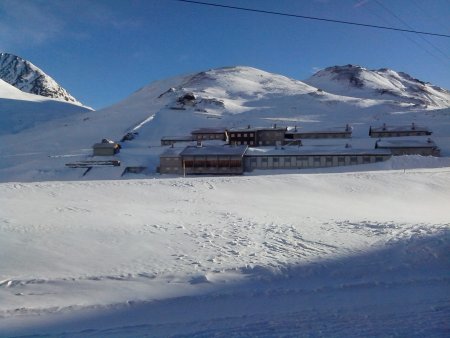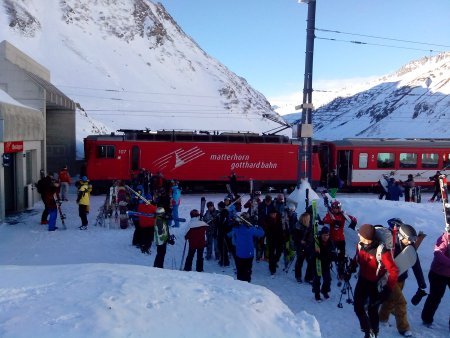 ---
Ascent
At Oberalp Pass there are are ski-plants and a characteristic "lighthouse":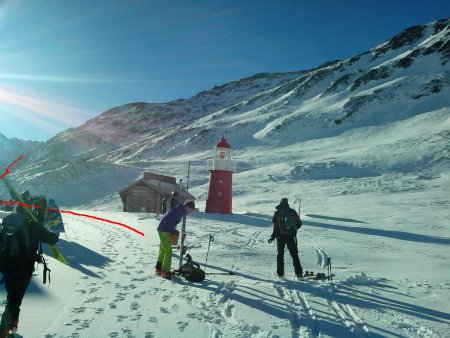 You go down along the valley to the south, keeping as much as possible to the right and trying to lose as little altitude as possible.
Put the skins on your skis and start climbing up along the valley: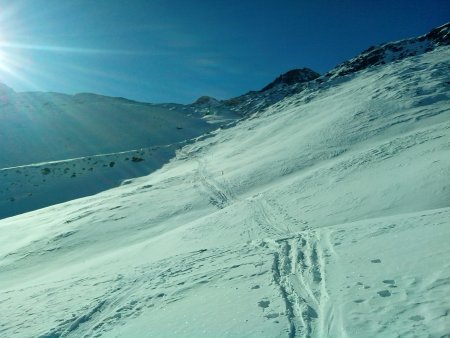 intercepting the path that goes up to the hut from Maighels.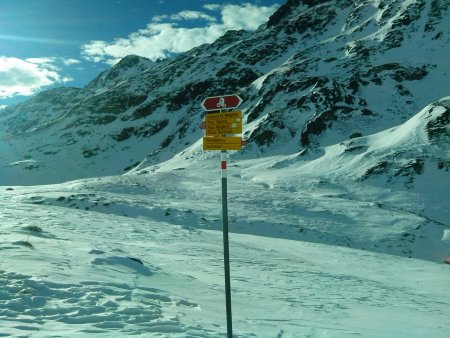 Before reaching it, turn right, in the picture below into the shaded area: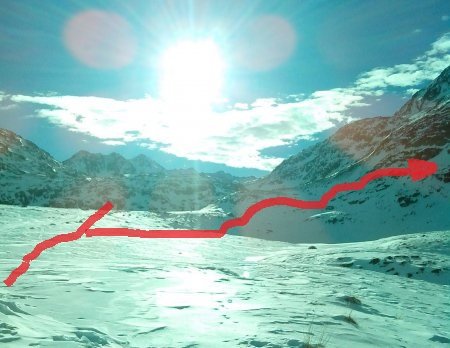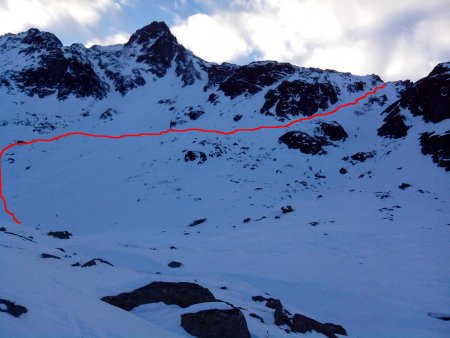 reaching a clevis on the right; a beautiful saddle leads you to Lake Toma, which is one of the sources of the Rhine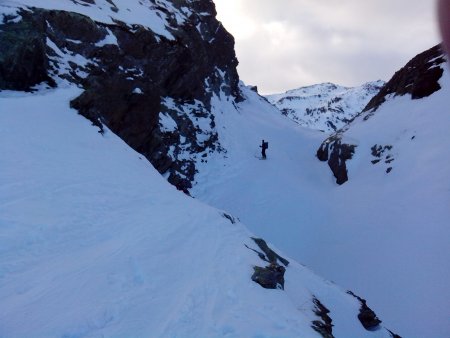 From there, your destination is clearly visible: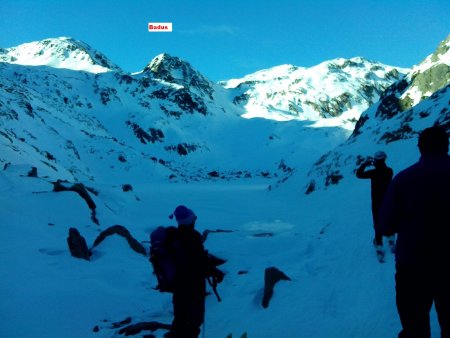 and the route winds at the end of the lake on the slopes on the left: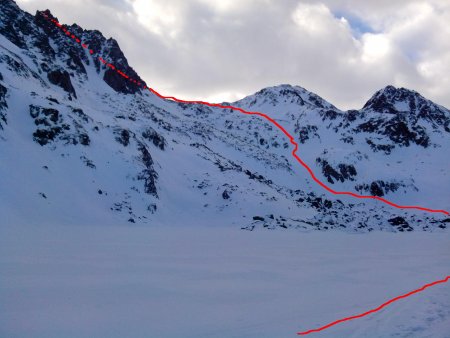 You reach the saddle, to the left of which begins the ridge towards the summit, not visible in the photo, that in case of good conditions can be reached by skis: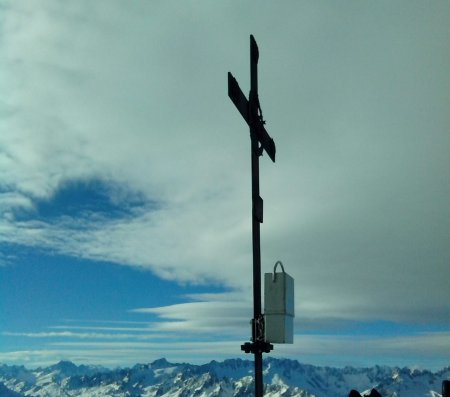 Wonderful views from the top!
---
Descent
You descend along the same route, although you will need to put the skins on your skis again, to return the Oberalp Pass.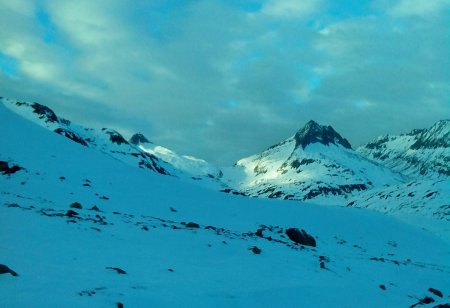 From there, you have two possibilities: you either follow the road, reach Schoni, and then down, or - as we did - you take the train for a stretch, and get off at the station Nätschen, just below Schoni, and from there you ski along the road, turned into ski slope, down to Andermatt: a magic scenery if done at dusk: