OBERNBERGER TRIBULAUN
from the Obernbergtal, near Gasthof Waldesruh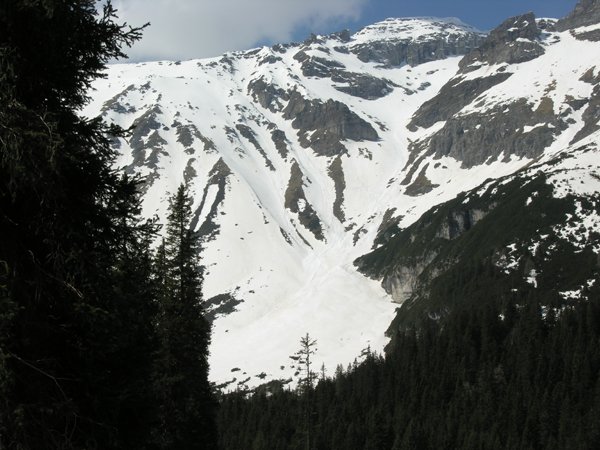 Spring ascent to be done only under safe conditions. The initial channel, which has a constant slope of 35 degrees or more, for 6-700 meters in altitude, offers an exciting descent.
Exposure to the east and south requires starting very early.
---
Access
From the Brenner Pass you drive on the Austrian side to Gries am Brenner. You turn left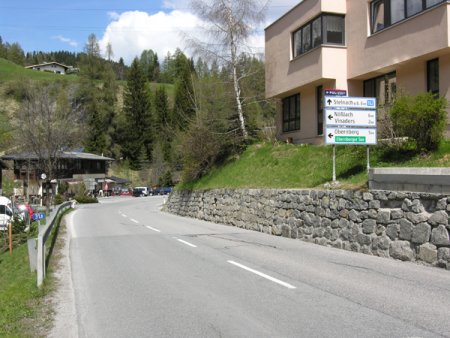 and go up through whole Obernbergtal to Gasthof Waldesruh where the road ends. Wide parking (toll).
---
Ascent
After passing the ARTVA checkpoint, you follow the forest road (sled slope)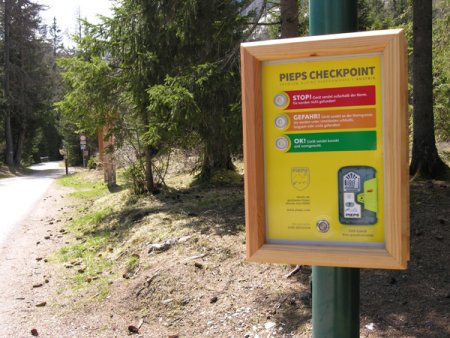 until you reach the Obernbergersee.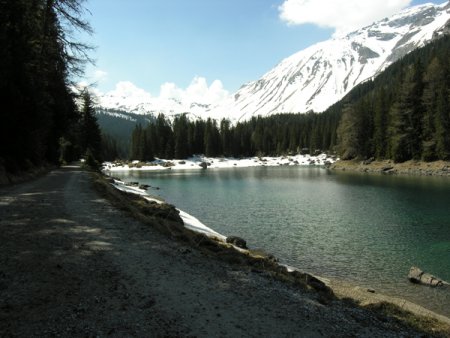 You go on along the lakeside. Among the trees that lie on the shore, you can already see part of your itinerary.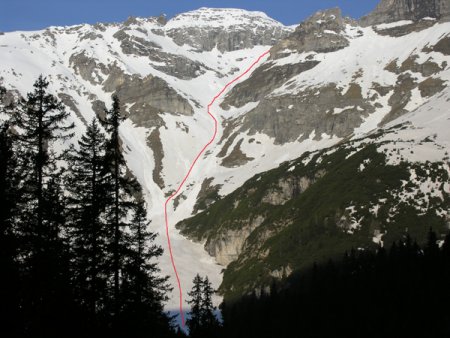 Where the lake ends you turn right at a crossroads, then pass a few huts and soon arrive at the base of the channel. You climb the whole steep slope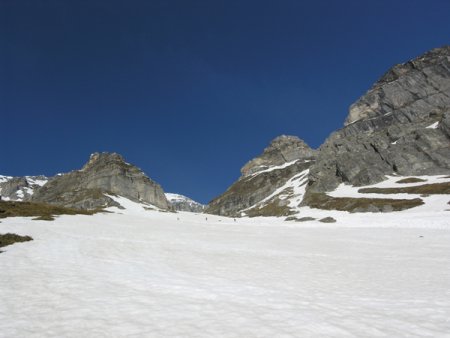 up to where the slope decreases (2350 m approx.). A small valley to the right leads to a steep ramp, immediately followed by another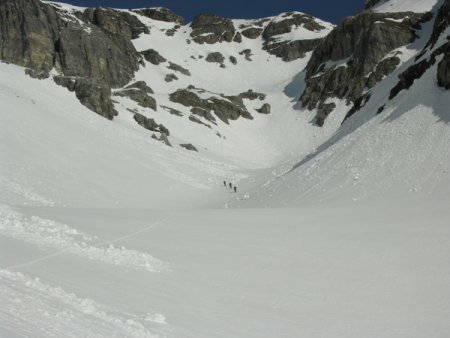 At its end you reach a saddle, 2720 m approx.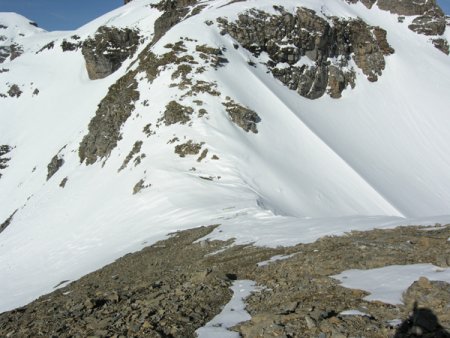 From there, either on foot or on skis, depending on the conditions, you can reach in short the summit, on the right.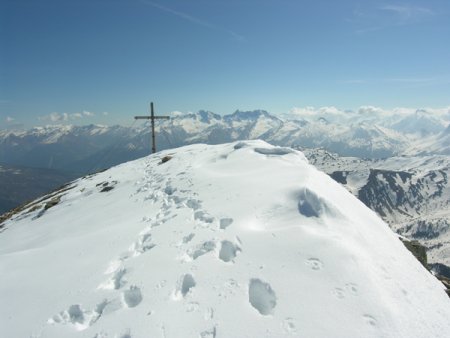 ---
Descent
Along the path forward.