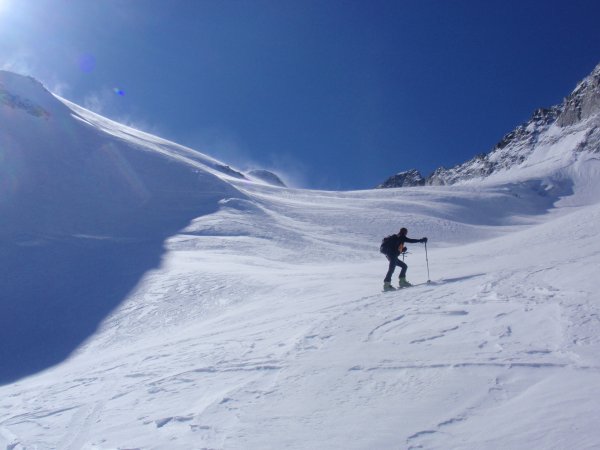 It is a challenging trip, which, if done in a day, requires a good training, but offers really great satisfactions, both for the wild environment in the presence of the Cengalo and the Badile, and for the spectacular skiing. It can be evaluated as BSA (good ski-alpinist) because you have to climb the crevasses of the Vadrec of the Bondasca. The attached track describes a one-day ascent, but if you want to break it in two days you can sleep at the hut Sciora, well visible and signposted.
---
Access
You reach Bondo (CH) coming from Chiavenna (SO) in the direction of Passo Maloja. You park near the church where there is a clearing.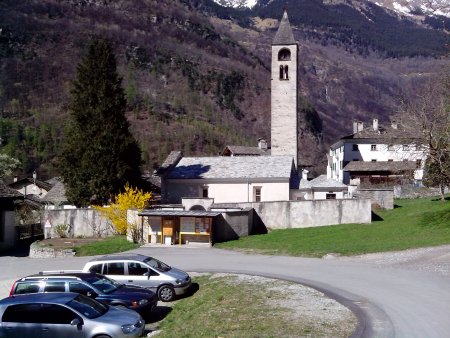 ---
Ascent
From the parking area a toll road departs (toll machine) that almost reaches the Alpe Laret. However, the road is cleared late in the season... so we have made the walk.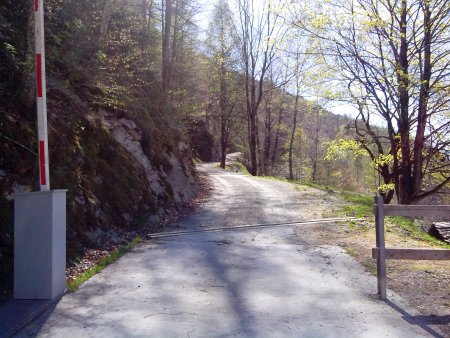 You can take a shortcut, avoiding a long traverse and a sharp turn, just after a peculiar building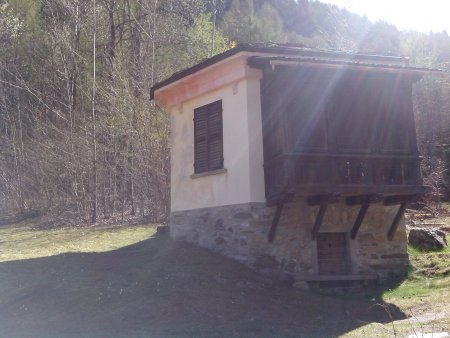 by going to the left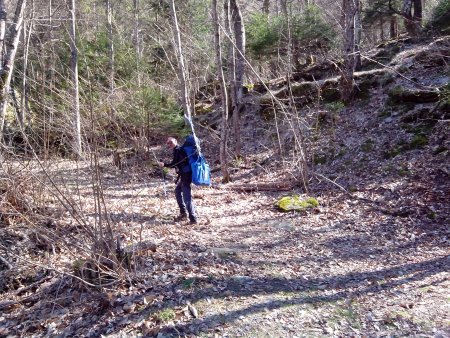 to finally join back the dirt road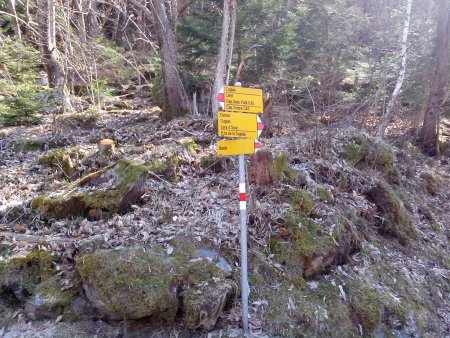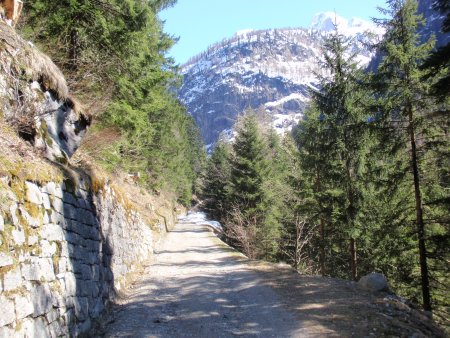 All the necessary signposts are there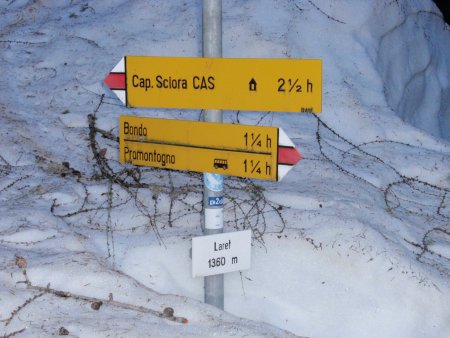 so you get to the Alpe Laret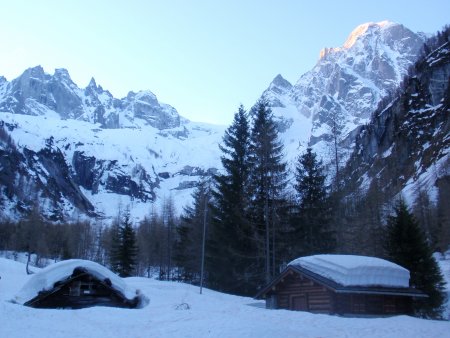 You can already see in the distance a steep slope that you will have to go up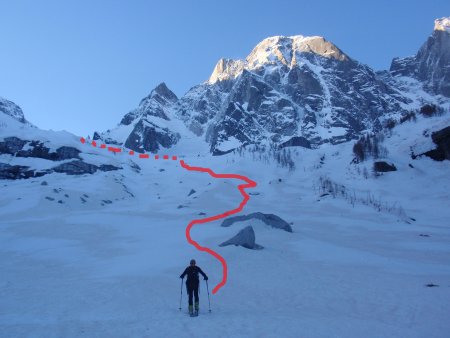 You are surrounded by awesome granite mountains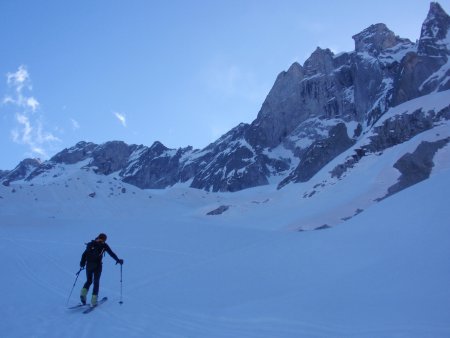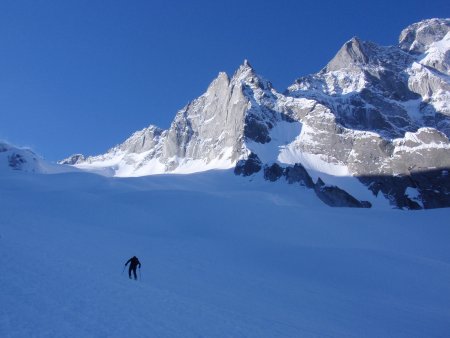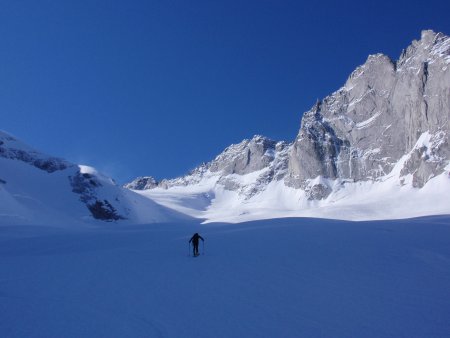 At last the destination appears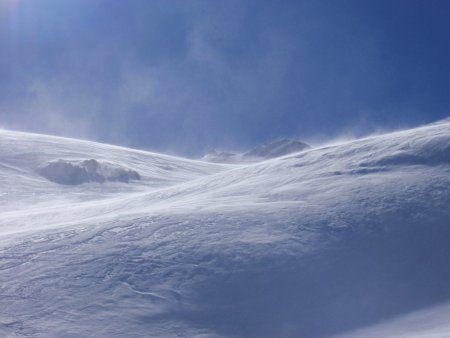 You go up between the Pizzo del Ferro Orientale and the Cima della Bondasca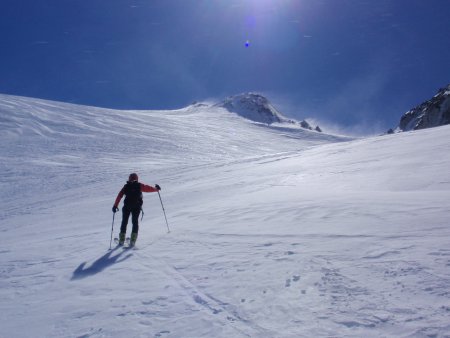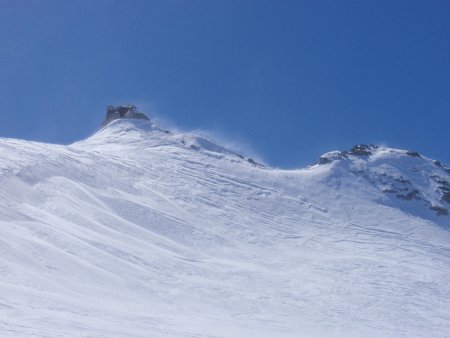 Then, on easy rocks, you reach the top (careful, because there is room just for two)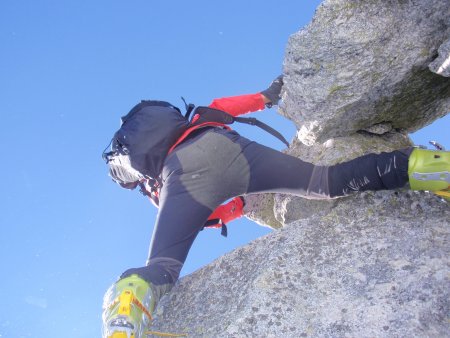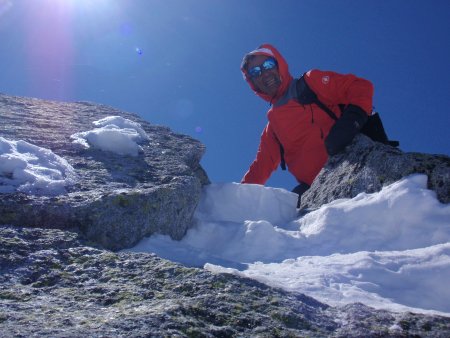 ---
Descent
You go down along the glacier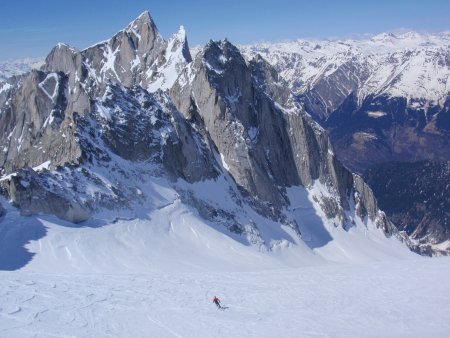 down to the Alpe di Laret and then further down to Bondo.