CEVEDALE
from Refuge Forni, through the Glacier of Forni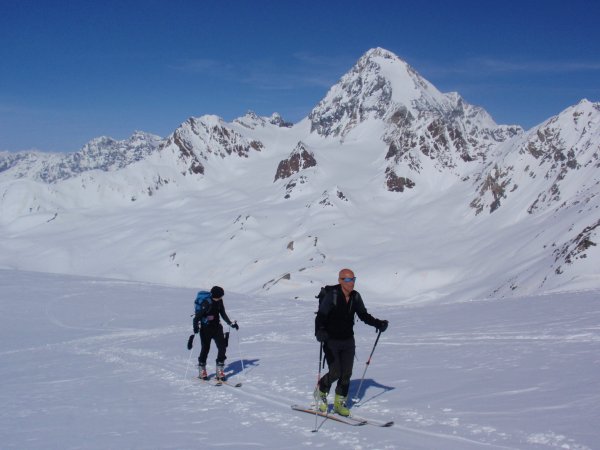 Here is a hike that, sooner or later, you have to make... it is of rare beauty and offers the sight of a wonderful crown of peaks: Königsspitze, Vioz, St. Matthew, Tresero and many others.
We chose to go up to the Cevedale passing through the Valley of Cedec. It is possible to perform a two-day trip, by exploiting the Refuge Pizzini or the Refuge Casati. The attached track passes via the Refuge Pizzini and goes directly to the glacier, without passing by the Refuge Casati. The trip, if you cross the glacier, is estimated BSA (good alpine skiers).
---
Access
From Bormio you continue for Santa Caterina, and take the road signposted to the Valley of Forni. You leave your car at the parking lot of the Refuge Forni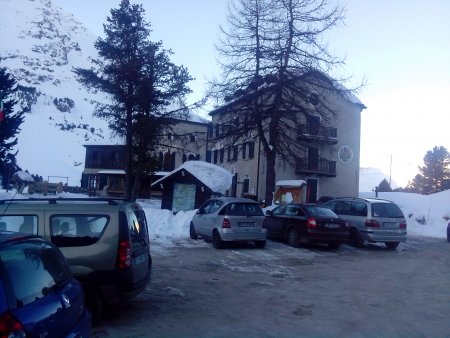 ---
Ascent
You take the dirt road that leads to the Refuge Pizzini (2700 m), through the Val Cedec.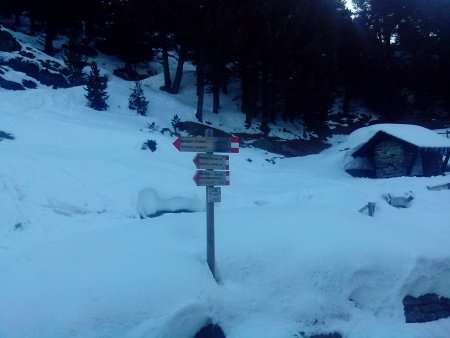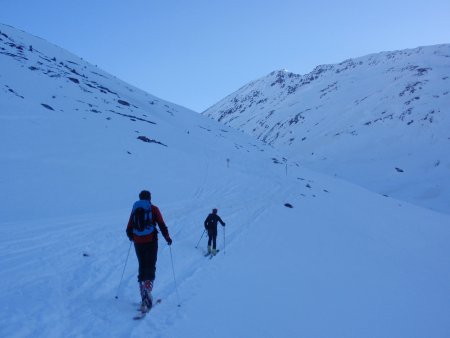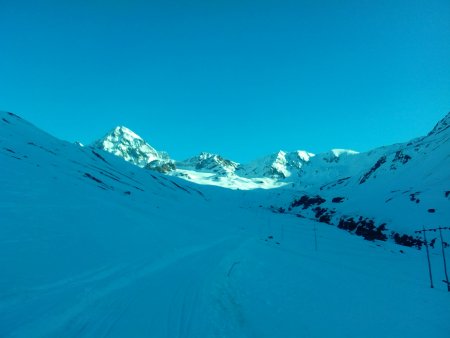 From the refuge you go up to the south, towards the cable car of the Refuge Casati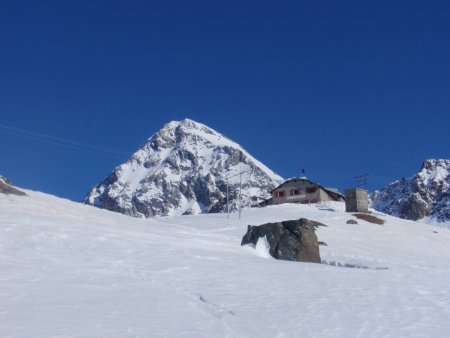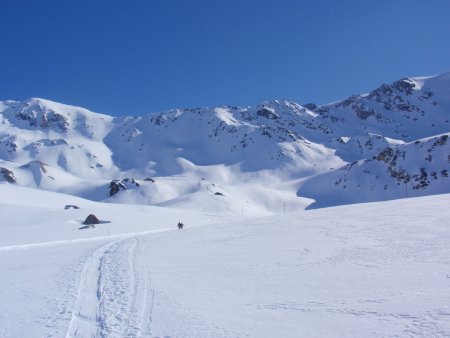 and then in the direction of Monte Pasquale, going up through the glacier.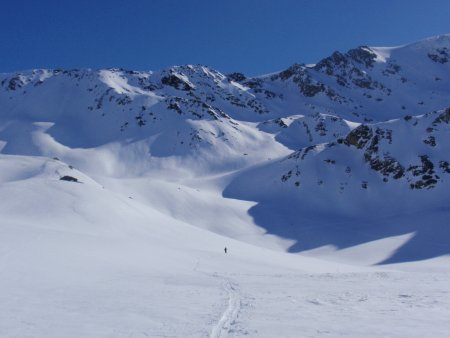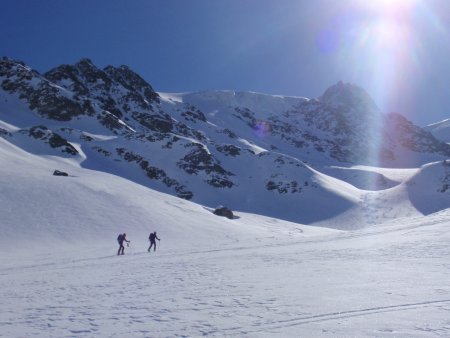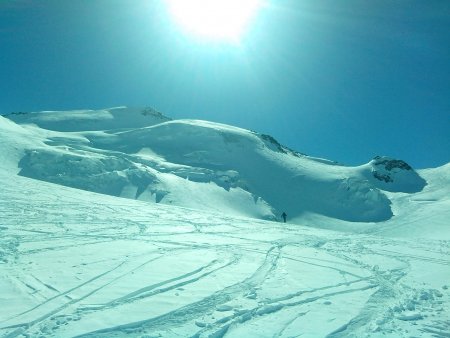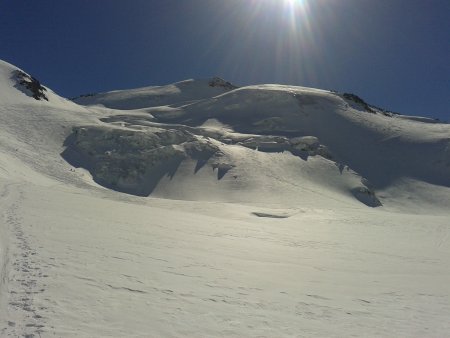 The summit is clearly visible in front of you; you have to carefully pass alongside various seracs,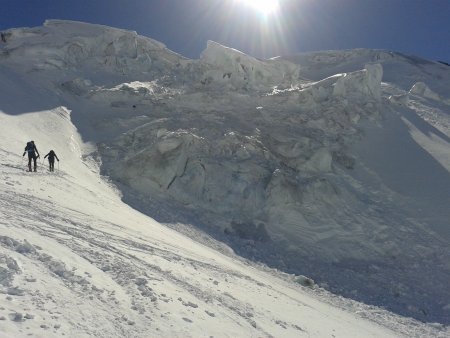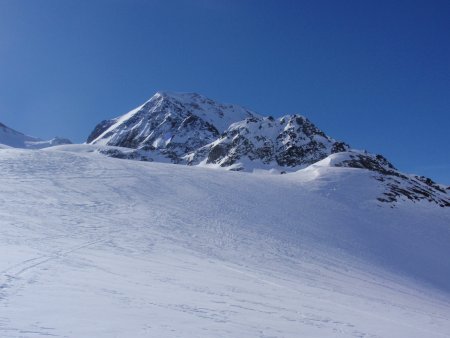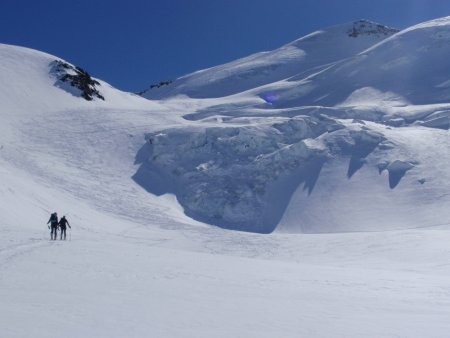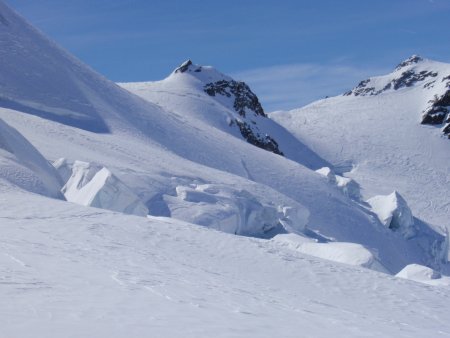 then the path rejoins the ascent route from Refuge Casati, and soon you reach the top.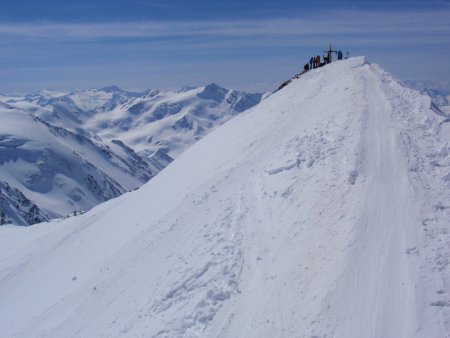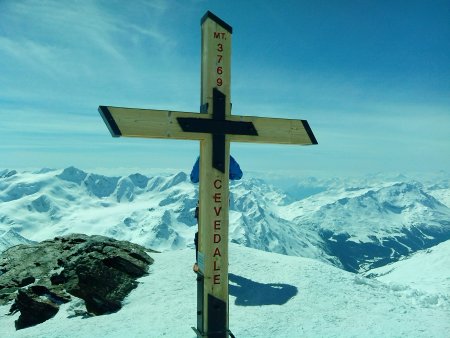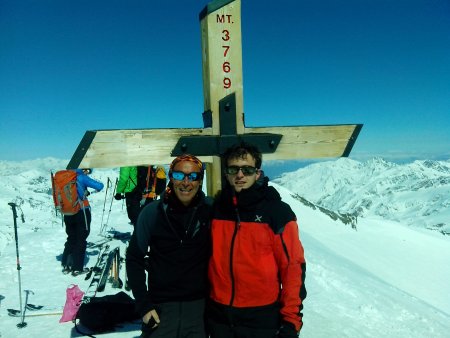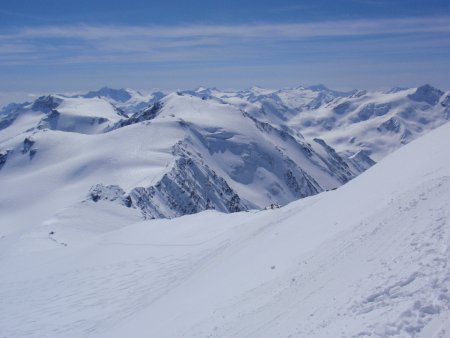 ---
Descent
Along the ascent route