This is a vertical climbing wall, with rather difficult routes.
---
Access
From Arco, move towards the town of Chiarano, where near a small church you find a parking area: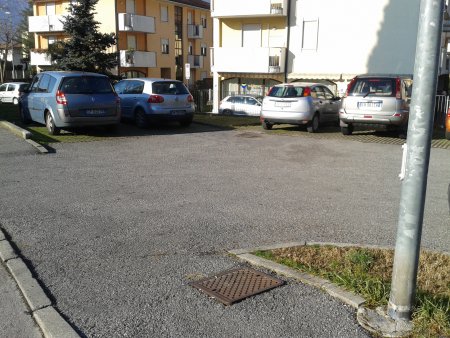 ---

Approach
Head towards the town of Chiarano, cross it, and follow the signs to the climbing wall, up to the base of the plates, by walking uphill along a small road between olive cultivations. You reach a fork, near the base of Placche di Baone: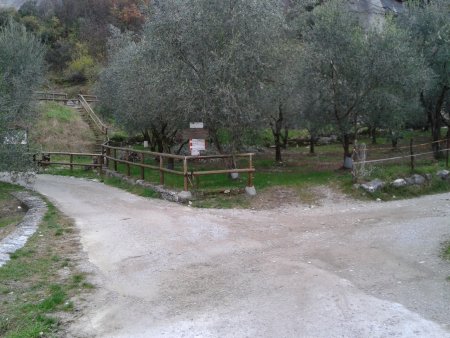 Turn right on the road that goes eastwards, towards a rocky body: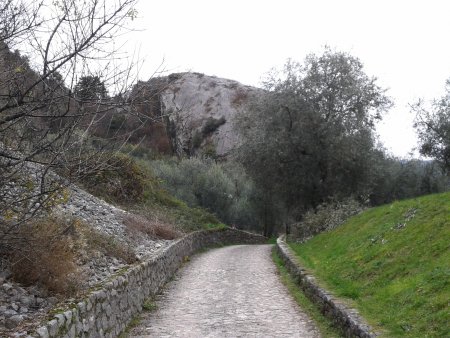 Go round the rocky body, on which east side you find the climbing wall.
---
Climbing wall