The Placche di Baone is a band of limestone that lie at the base of Monte Baone, on the south side. Climbing is mainly grip-based. Good view on Arco and Lago di Garda.
---
Access
From Arco, move towards the town of Chiarano, where near a small church you find a parking area: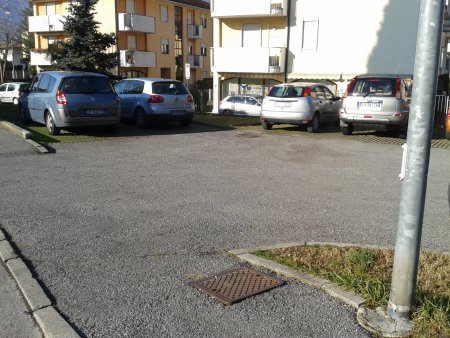 ---
Approach
Head towards the town of Chiarano, cross it, and follow the signs to the climbing wall, up to the base of the plates, by walking uphill along a small road between olive cultivations. You reach a fork, near the base of Placche di Baone: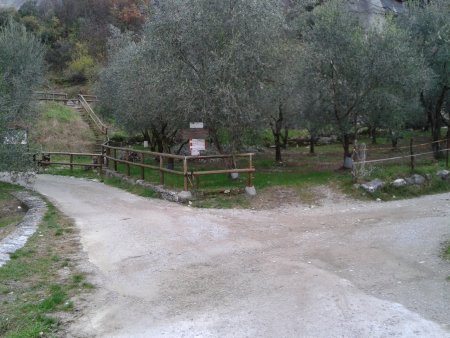 ---
Sector Attimo Fuggente
You take the left path, and in ten minutes you are at the base of the routes: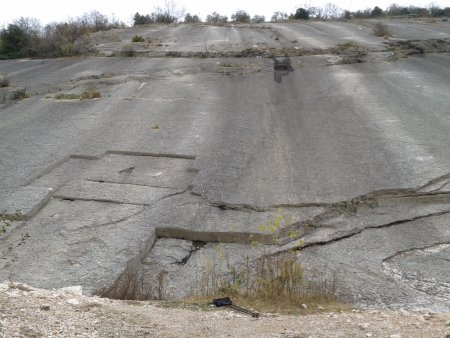 In the stretch in the photo are located, near to one another, the starting point of the five left-most climbing routes of this sector. More scattered to the right are the others.
---
Sector Onduline
Take the path to the right, and you will quickly reach the base of the wall: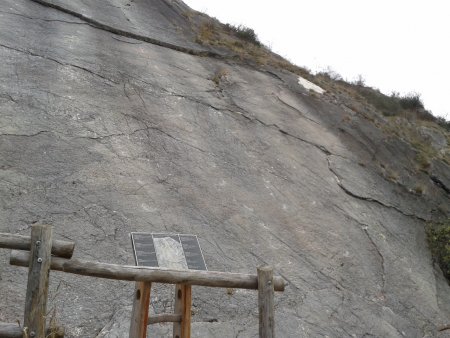 This area is equipped for the visually impaired, as appears from the plaque affixed to the base: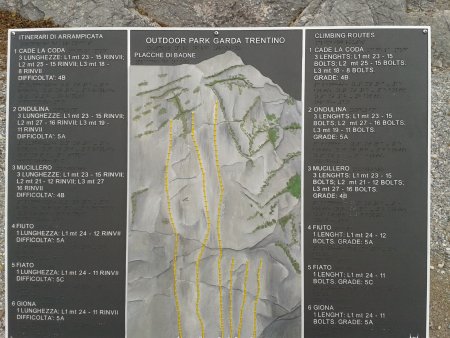 ---
Return
For sector Attimo Fuggente, where it is possible, from the top of the climbing routes, to reach the path that traverses the summit of the plates, you can use it for the return. Take it rightwards and follow it, first traversing, then downhill (some stretches equipped with cable), until you land near sector Onduline.