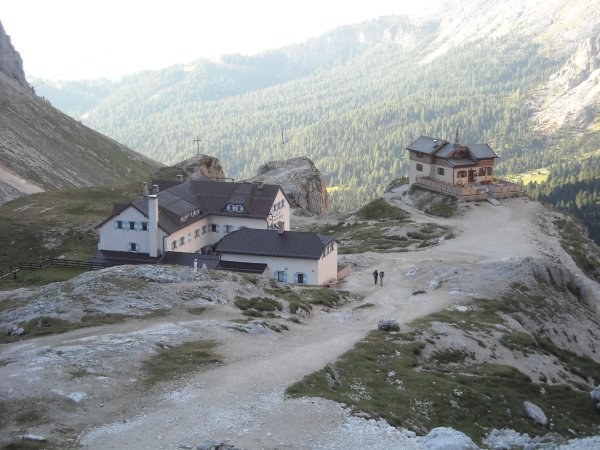 This route may in fact be considered a walk, although it reaches the heart of the Catinaccio / Rosengarten, in the middle of a ring of mountains as beautiful as famous. In fact, despite the altitude and the environment, the trail is wide enough and comfortable, and can be followed easily even by an absolute beginner.
The tour offers very spectacular glimpses on some of the peaks around: Cima Rosengarten / Rosengartenspitze, the Vajolet Towers, the Catinaccio d'Antermoia / Kesselkogel, and more.
---
Access
You can park in Pera di Fassa, in large area at the valley station of the chairlift to Ciampedie. From there you take the shuttle to the Rifugio Gardeccia.
IMPORTANT NOTE: Since May 2019 the shuttle has been canceled, so to reach the Gardeccia Refuge take the cableway from Pera di Fassa or from Vigo di Fassa, and then follow path 504 for about 45 minutes.
---
Route
From Rifugio Gardeccia, take the path 546, actually a dirt road, heading north-west: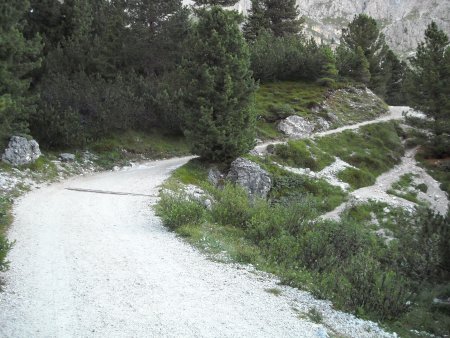 You go up mostly on modest slopes, with some bends in the initial and final part. Halfway through the journey, the Refuge Preuss can already be seen: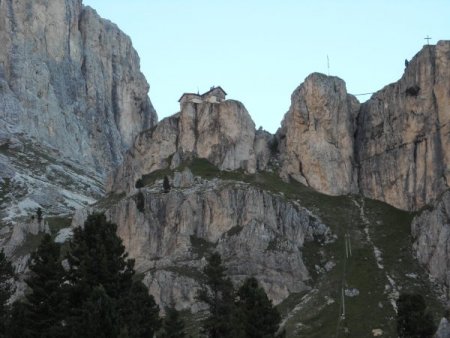 A bas-relief invites the boot to respond obediently to the commands: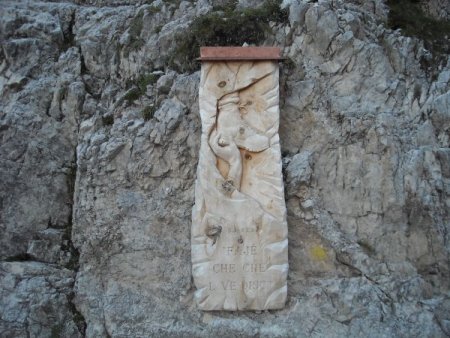 One last series of curves has to be overcome: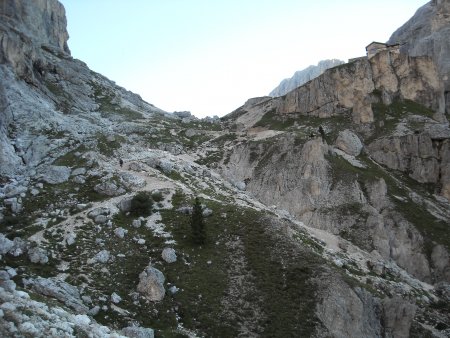 And so you reach the destination.
The refuges Vajolet and Preuss, as well as an interesting destination in themselves, are also an excellent starting point for a whole range of routes in this area of the Rosengarten, mainly to Cima Rosengarten / Rosengartenspitze and Refuges Re Alberto and Santner (see specific routes), and towards the Catonacciod'Antermoia / Kessekogel and Refuge Passo Principe (see specific routes).
---
Return
Same trail.