Pleasant walk, which allows to reach the ruins, well restored, of an ancient bastion offering a good view of Riva del Garda and the lake: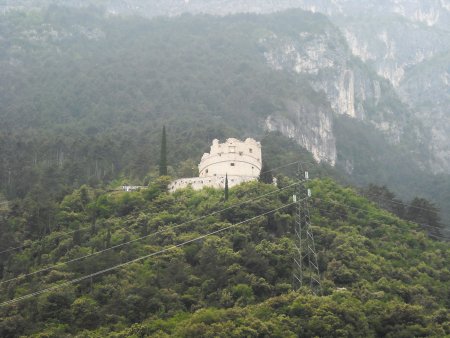 ---
Access
In Riva del Garda, the most convenient parking is Monte Oro (fee required). You can aloso park in the marked places marked in close proximity along the way.
---
Route
From the car park head briefly towards the north until you find the trailhead, with directions.
You go up along a comfortable road among the green: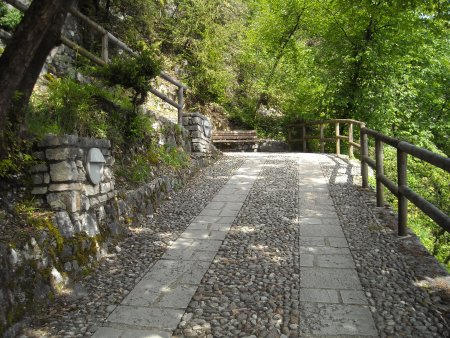 The climb, never steep, rises over the village, offering a larger and larger view of the landscape below.
You finally reach the bastion: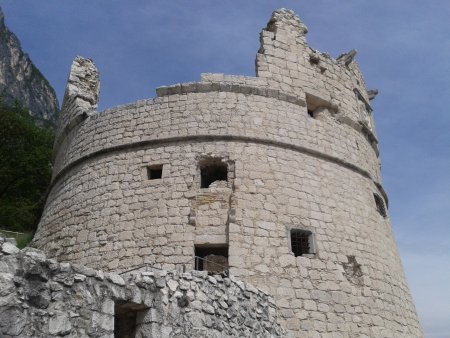 From the terrace you can admire Riva del Garda and the lake: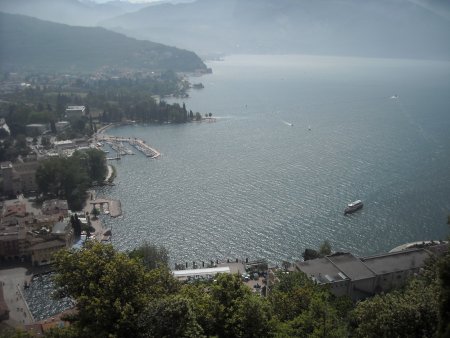 Adjacent to the bastion is a restaurant and bar.
---
Return
Same trail.