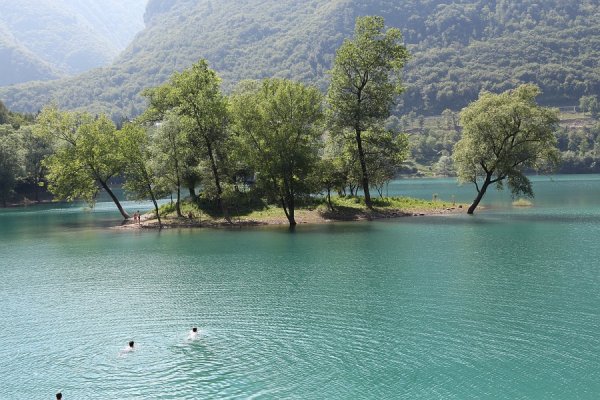 Beautiful and relaxing walk around a scenic lake with turquoise waters, located in a beautiful green valley at about 600 meters above sea level.
---
Access
Driving along the SS241 from Riva del Garda, just a few kilometers away you reach the village of Tenno. About 1 km after the hamlet Ville del Monte, you can park for a fee.
---
Route
Following the directions, you take the path down to the north-east: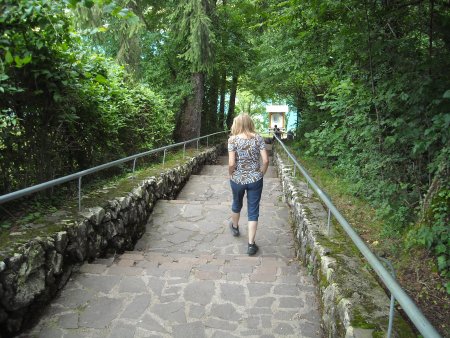 which shortly leads to the lakeside.
Taking on the right, the trail proceeds comfortable and flat: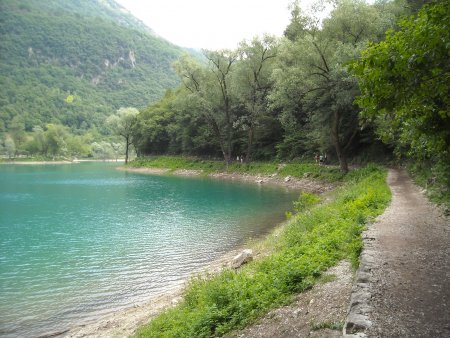 You soon reach the southern end of the lake, with beaches, boat hire and a small kiosk. You can enjoy a nice view of the lake and its little island: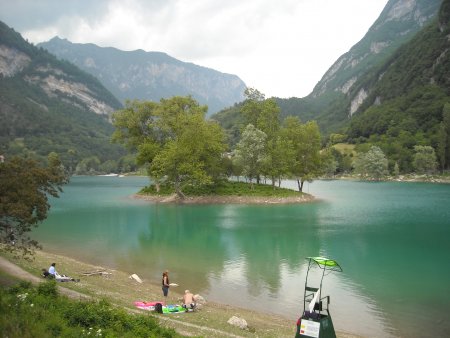 You continue along the eastern shore: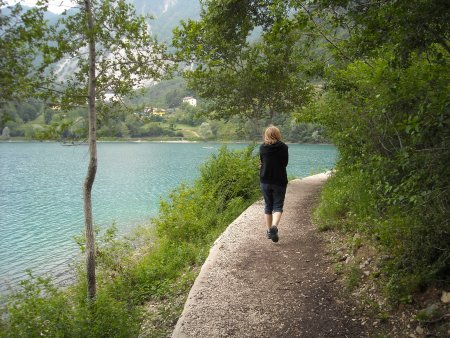 In the vicinity of the north end, after a slight ascent, you descend on some stairs: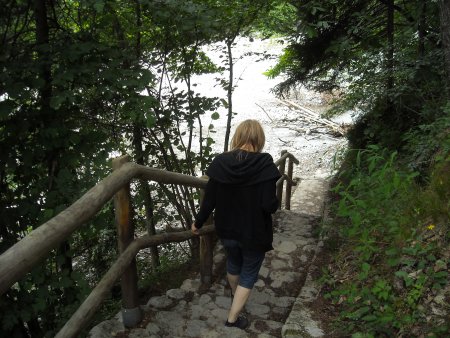 then you cross the tributary: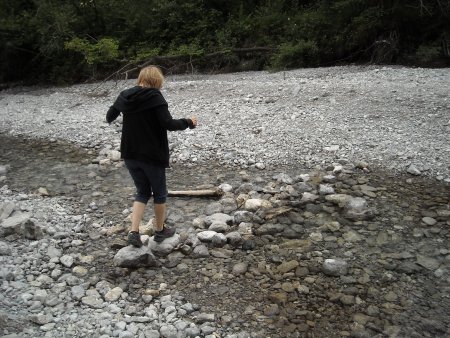 and go up on the opposite side: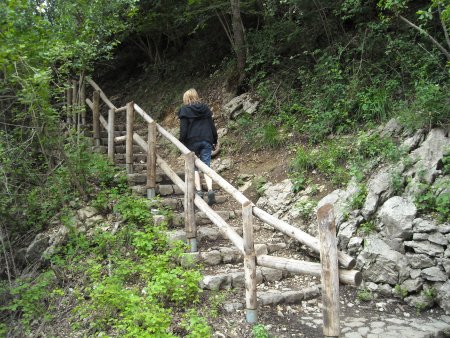 Remaining close to the shore of the lake, you continue on the easy path, ignoring a crossroads: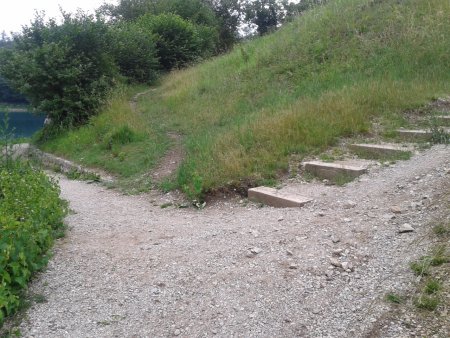 and complete the tour.
---
Return
You go back along the access trail.