It is a must for anyone in Riva del Garda: easy path, modest altitude, great view of the lake and its surroundings.
---
Access
Driving along the SS240, between Torbole and Riva del Garda, just west of a tunnel, lies the town of Porto San Nicolò, where you can park directly at the port (for a fee) or a little above: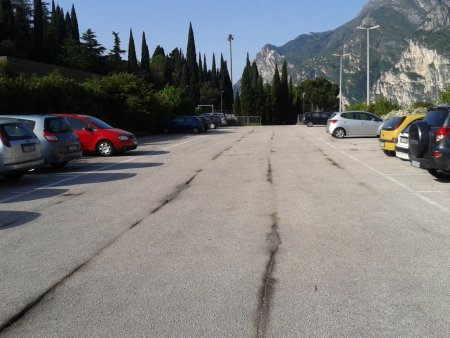 ---
Route
From the parking, first return to Porto San Nicolò, then take the bicycle path that goes around the gallery, and at the fort a staircase to the left begins the path: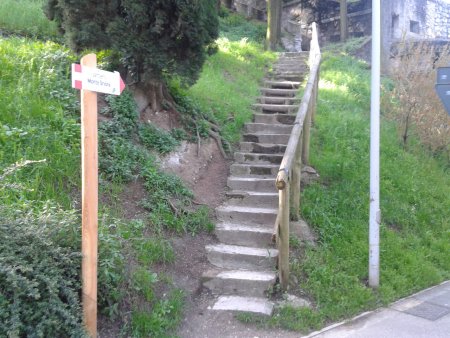 Continue along the trail, which at times rises gently graded: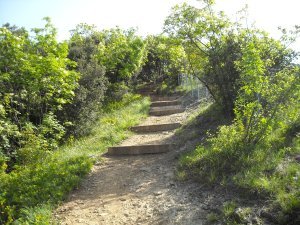 sometimes among the olive trees: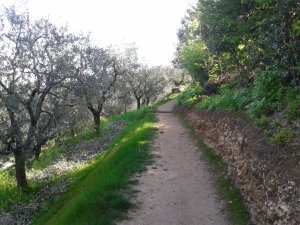 After about half an hour, you get on a kind of curved cement platform, which is the roof of Forte Garda, a military fortification of the Great War: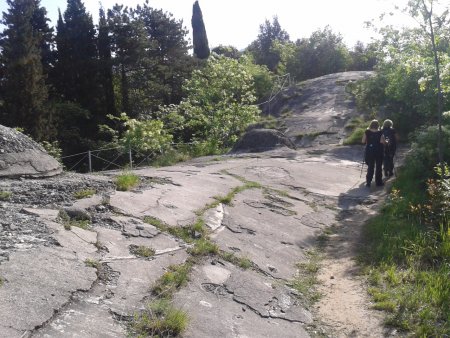 You often find panoramic terraces, from which you can enjoy a more and more spectacular view of Nago-Torbole and Lago di Garda: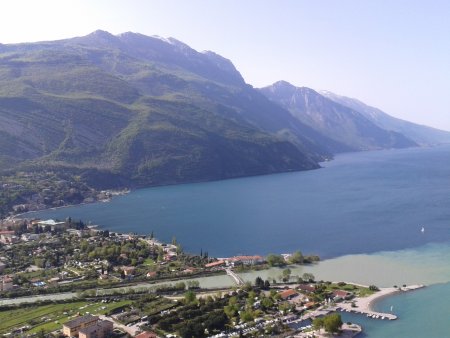 After another hour, you reach Batteria di Mezzo, another fortification of a certain size, above which, with prudence, it is possible to climb (note: no parapet or protection):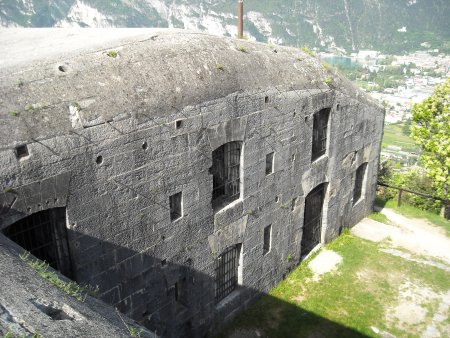 Continuing along the path you will soon reach the cross: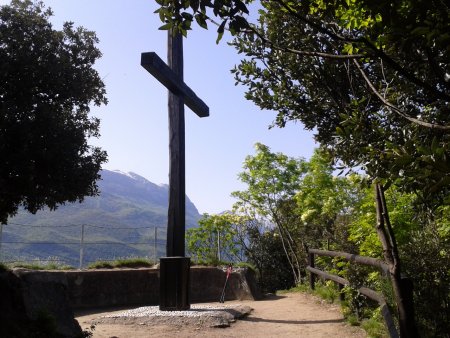 ---
Return
Continue a little to the path, and before reaching the large pylons for telecommunications, go down to the left to take a dirt road, which takes you back to the Batteria di Mezzo.
Then go down, until you reach a paved road, which you follow. After a certain stretch of downhill, on the left is a passage that leads to an observation point: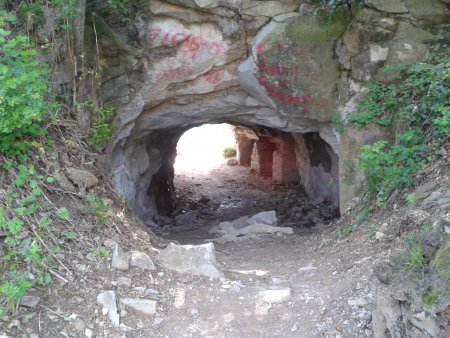 You can cross it (mind your head) to admire a beautiful view of Torbole. Then you take the road back and at a turning follow again a trail, descending among the olive trees, until you rejoin the path forward, which brings you back to the starting point.