Nice hike that leads to a classic refuge on the slopes of Cima Rocchetta, perfect foothold for Ferrata dell'Amicizia. There is the possibility, continuing a little, to reach also the beautiful church of Santa Barbara, from where you have an exceptional view of northern Lago di Garda.
---
Access
In Riva del Garda, the most convenient parking is Monte Oro (fee required). You can aloso park in the marked places marked in close proximity along the way.
---
Route
From the car park head briefly towards the north until you find the trailhead, with directions.
You go up along a comfortable road among the green: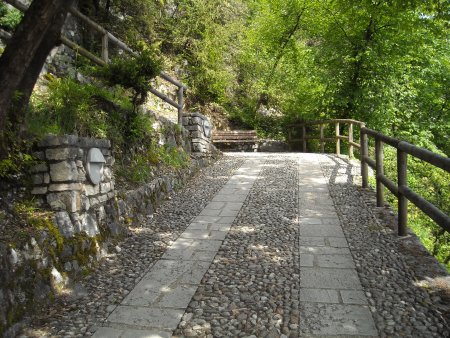 The climb, never steep, rises over the village, offering a larger and larger view of the landscape below.
You reach the bastion: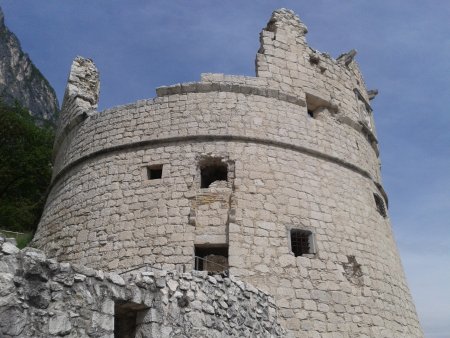 From the terrace you can admire Riva del Garda and the lake.
Return to the trail, which goes up a bit steeper: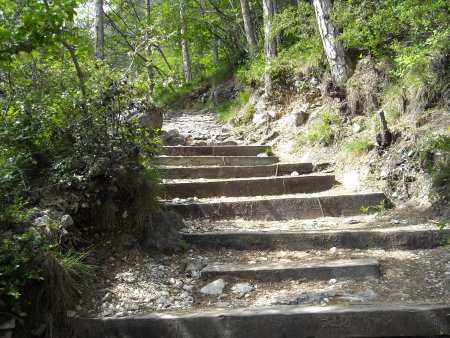 Go past a fork, and then a second (branching paths 404 and 405). Later you cross a small bridge: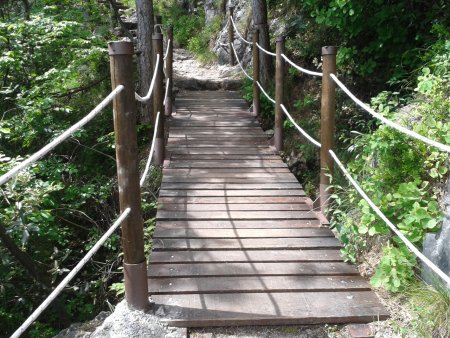 Not long after you raggiugne hut Santa Barbara: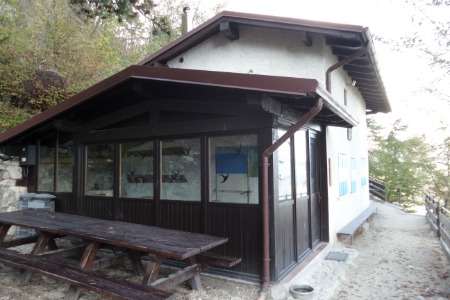 It is worth walking a little more, to reach the Church of Santa Barbara: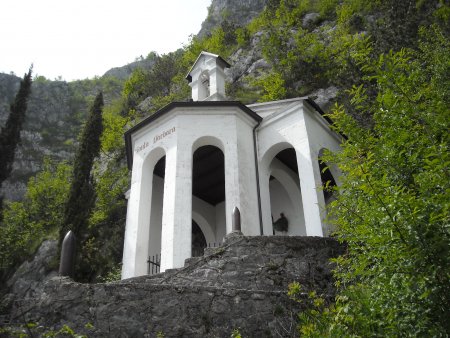 From here you can enjoy a magnificent view of the lake: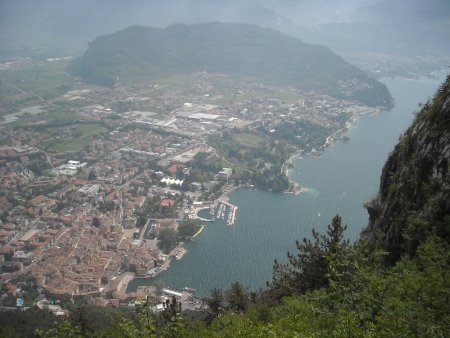 ---
Return
Same trail.