CIMA CAPI
via Ferrata Susatti and Sentiero Foletti, from Biacesa
Nice tour, which includes the Ferrata Fausto Susatti, and the equipped trail Mario Foletti, both quite easy and therefore suitable for beginners. The views on Lago di Garda is truly exceptional.
---
Access
From Riva del Garda, take the SS240 in direction of Val di Ledro, and reach the village of Biacesa, where you can park at the church: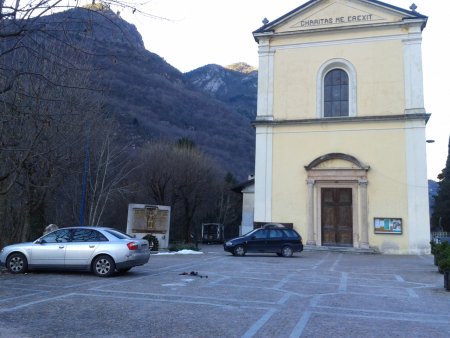 ---
Approach
Drive through the village to the north-east, following the signs. You reach a fork, where there is a particular plate: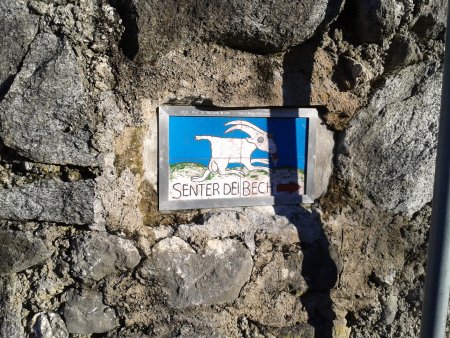 The path, after passing the outskirts of the village, enters the woods, and mostly uphill, but with some ups and downs, moves for a good distance, mainly in the east. Along the trail you will encounter a ruin: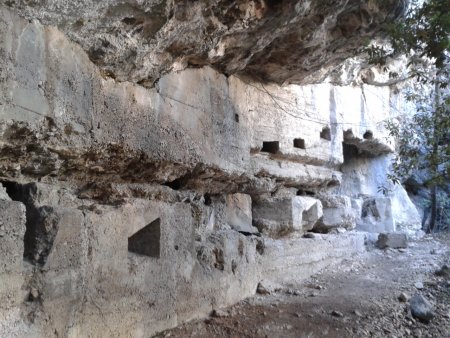 The view of the lake is still partially precluded by Cima Capi itself. It is clearly visible, though, to the village of Pregasina: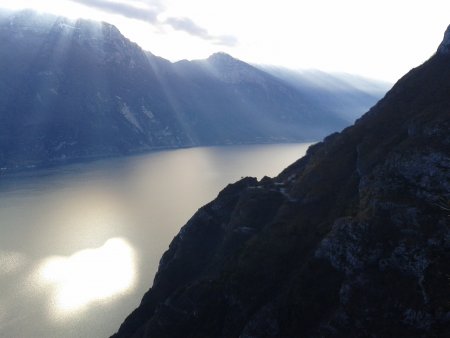 Continue until you reach the start of the ferrata: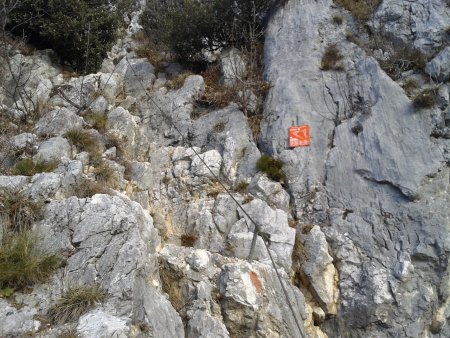 ---
Ferrata
The ferrata climbs without particular difficulties directed to the south ridge of Cima Capi. Some passages are particularly striking: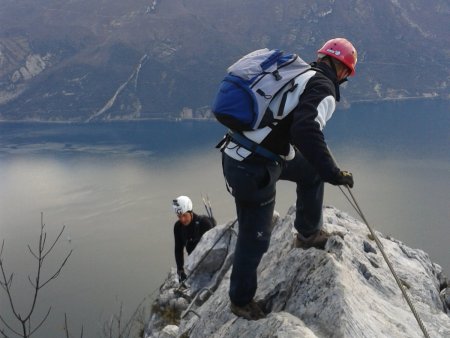 You finally reach the summit: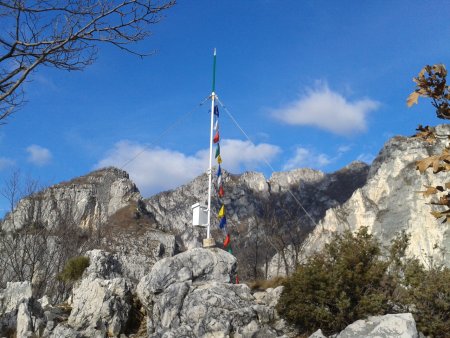 The view on the northern side of Lago di Garda it truly spectacular: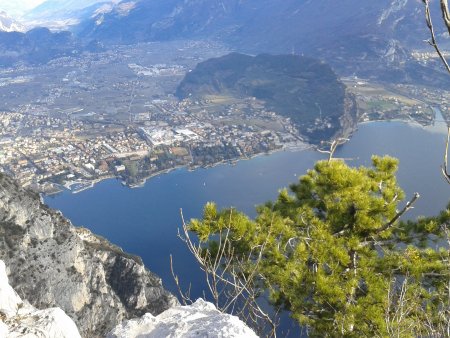 ---
Return
Descend on a trail towards north-west, directed to the fork with the higer Cima Rocca, where you take left, soon reaching the Mario Foletti equipped trail: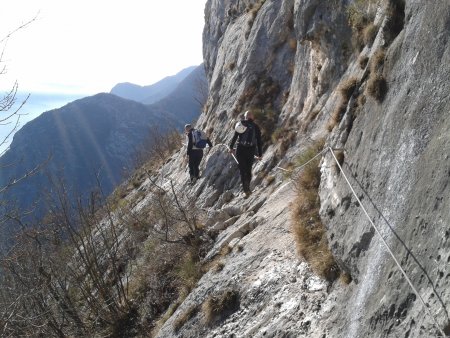 Not long after this, you reach Bivacco Arcioni, and a little after, the Church of San Giovanni Battista: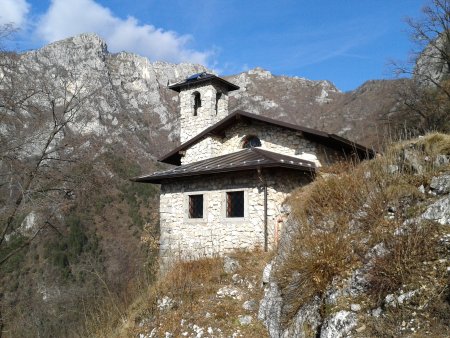 Continue down until you reach the path forward, following which you return to the starting point.