Climbing wall, for a grip-based climbing. The wall has five climbing routes, can be used as mono-pitch, but if you like you can continue for four to five lengths, converging on a single route leading up to the pylon located on top of the wall.
Beautiful view over the lake.
---
Access
Take the SS249 from Torbole to the south, and immediately after the second tunnel, on the right, there is a small pitch to park: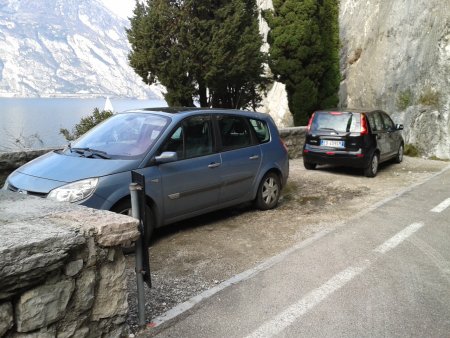 ---
Approach
Walk back through the tunnel: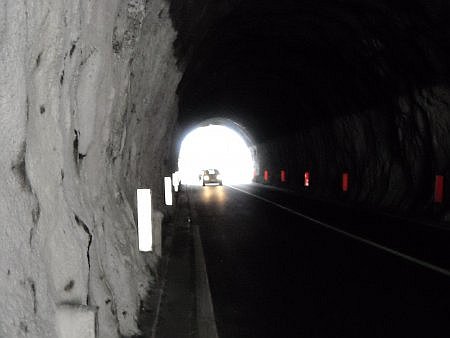 At the tunnel exit on the left, you find the base of the wall: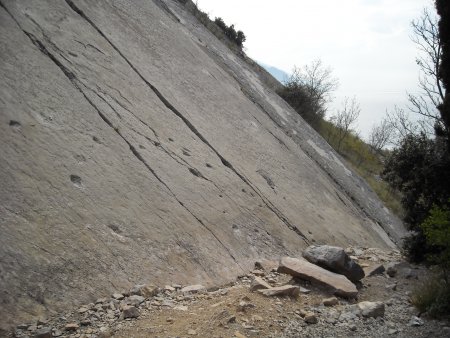 ---
Climbing wall
The wall is almost completely smooth: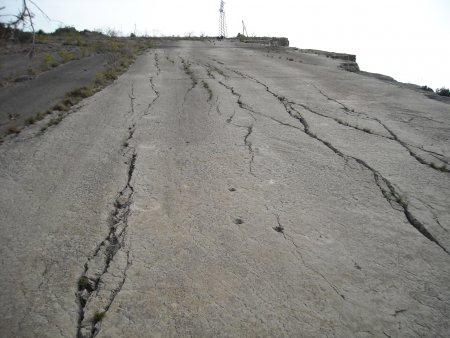 There are five climbing routes, which converge in the upper part. The cracks, present in the initial part (one or two rope lengths) then come to an end and you proceed only by grip.
---
Return
You can return by double rope (all belays are equipped for the purpose).
Or you can take the trail that heads north from the summit pylon, and then descends, with some equipped stretches: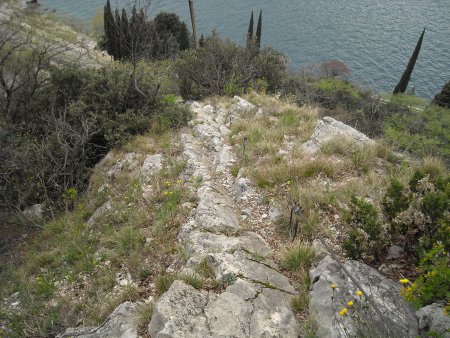 You follow it down to the road, landing just north of the tunnel. On this trail you go down at times hampered by vegetation, and the cable is frayed in some places.