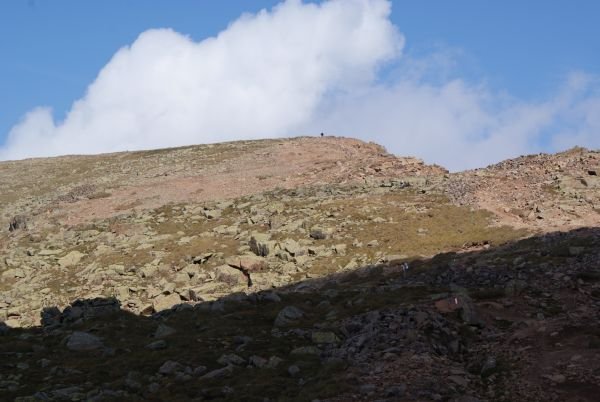 Cima Bocche, 2754 meters, is located in the north-eastern Trentino, in the Range of Cima Bocche, between the Marmolada, the Lagorai and the Pale di San Martino. Cima Bocche was one of the battle areas during the great war between the Austrian army, located on Cima Bocche, and the Italian army, on Cima Juribrutto, where the ruins of trenches and military posts are still clearly visible.
The tour described here covers a distance of about 25 km; it is possible, however, to reduce the distance, giving up some variants of the path (see the map).
---
Access
Along the SP81, about 1 Km west of Passo Valles, near Malga Vallazza, there is a large yard for parking.
---
Route
On the left of Malga Vallazza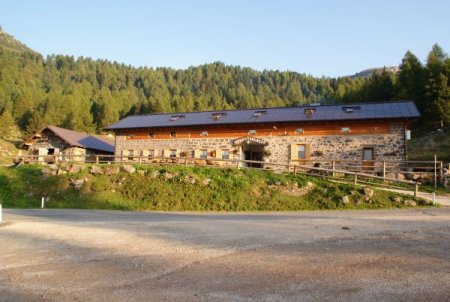 you find the signpost indicating the direction of the path 631, which is an old military road that leads to Lake Juribrutto, with the first stretch uphill, then flat, then downhill to the lake Juribrutto.
After arriving at the lake, continue down the path 629 towards the Forcella Juribrutto, 2381 meters; then you go up the valley on an easy trail, up to the clevis where you will find an old shed.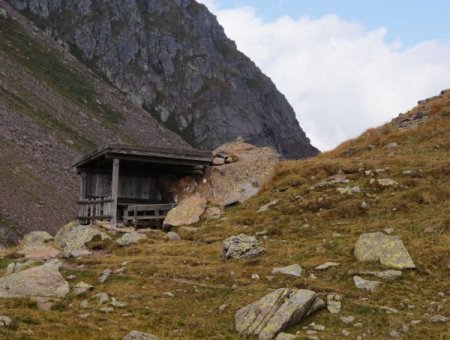 Here begins the path 628 that leads, in about 1h10, to Cima Bocche; the path zigzags on a rocky ridge and then gets on a clevis, at 2560 meters, where there are the remains of a trench and an old cross of wood.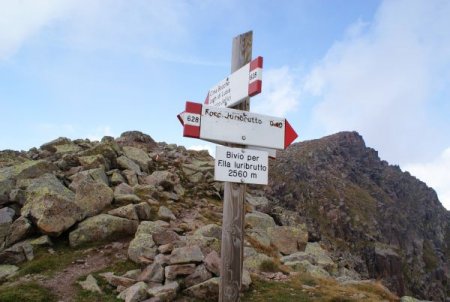 The trail continues along a ridge passing between the trenches of the Great War up to the summit, where there is a capital; from there you can enjoy a spectacular view.
---
Return
From the top you go down along a trench that leads to the bivouac Jellici, 2700 meters, near which are the remains of a displacement of the first war and various military trenches.
From the bivouac, you go toward the trail that leads to the last fork previously encountered. From the saddle, you continue on the path 626 towards Malga Bocche-Lake Bocche; the trail passes again between trenches and war posts.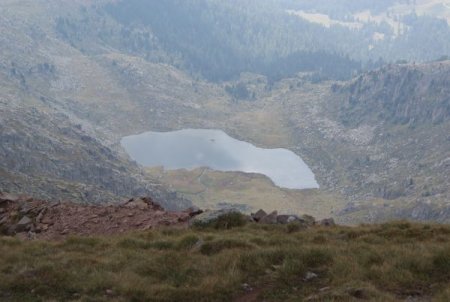 You arrive at the junction of the Obelisco Val Miniera, 2300 meters, in memory of the Italian soldiers killed in these mountains; continue on the trail 623, part of which is an old military road, arriving at the bivouac Val Miniera, 2145 meters.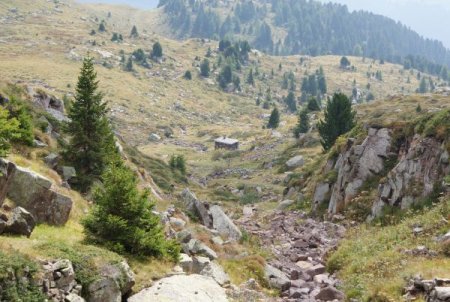 Here you continue on the path 623 which takes you, in about 50 minutes, to the Malga Juribrutto,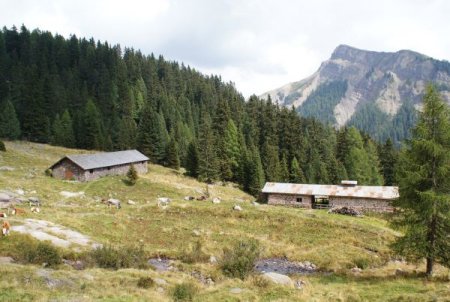 then at the junction Val Miniera, 2116 meters, continue on the trail 623, that in about 1h15 brings you to Malga Vallazza.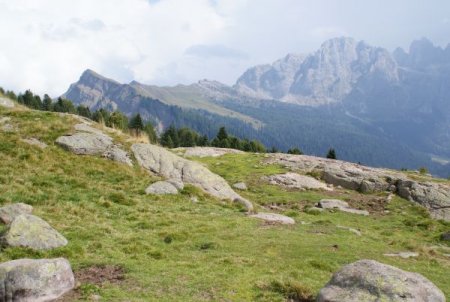 From there, the final part of the trail alternates stretches through meadows and woods, showing a view over the Val Venegia and the Pale of San Martino.