Classic winter ascent in a beautiful environment, with a remarkable view. A variant of the climb is also proposed, more lonely, not advisable in case the snow is not completely stable.
---
Access
Along the SP81, about 1 km west of Passo Valles, near Malga Vallazza, there is a large yard for parking: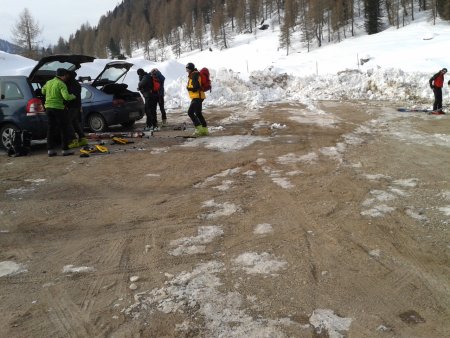 ---
Route
The route starts at the side of the hut, goes up for a while among the conifers, gaining altitude: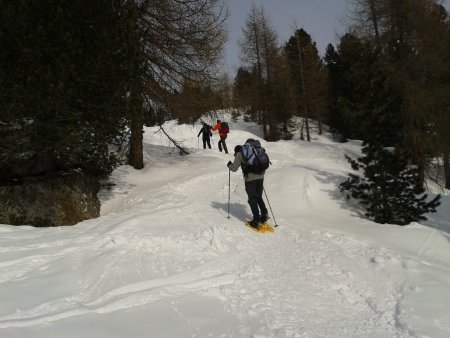 Going up, the view on the Pale di San Martino becomes more and more spectacular :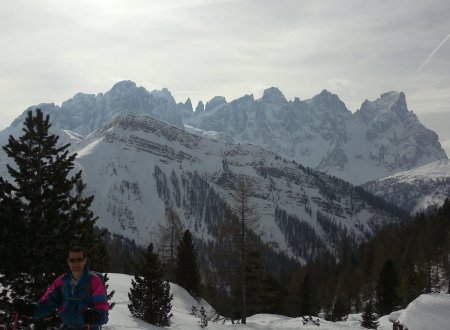 At an altitude of about 2150, turn left, going up the side of the mountain, on a relatively steep stretch. You then start to go up towards the summit, moving almost in a straight line. You meet a cross: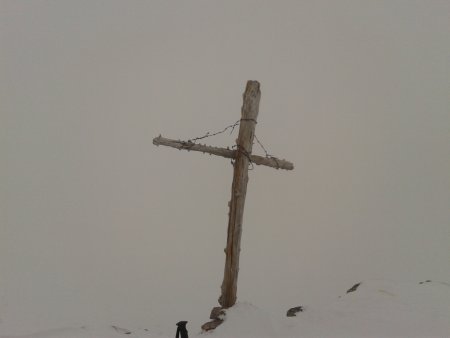 Continues for a long stretch: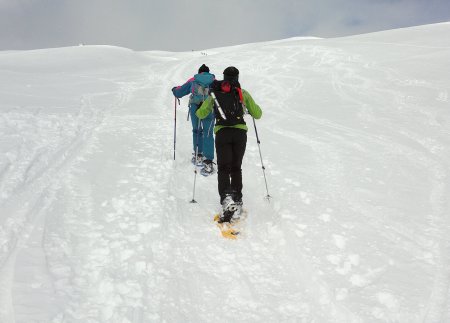 Finally you reach the summit: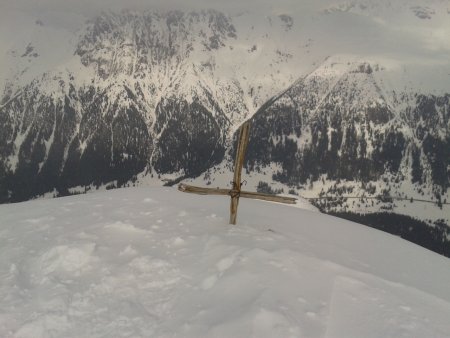 ---
Variant
It is possible, instead of turning left at an altitude of 2150, to continue straight into the valley in the direction of Forcella Vallazza, turning left before reaching it. A stretch of coastline makes this variant dangerous in case of unstable snow: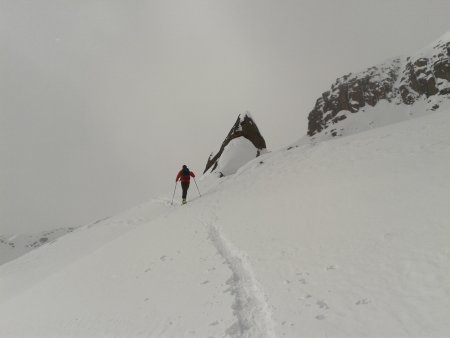 After this stretch you find the classic ascent route and proceed along that up to the top.
---
Return
Same trail.