REFUGE TREVISO
from near Hotel Cant del Gal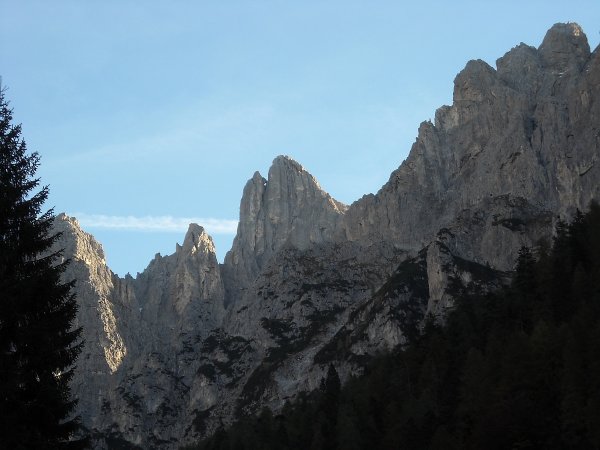 The Refuge Treviso is a rather popular destination in the summer, for some good reasons: it is located in a strategic position within the beautiful Val Canali, it can be reached quite easily, and it is the ideal starting point for numerous ascents nearby.
Author's note: I thank my friend Armando, who has shared this tour with me, and appears in various photographs.
---
Access
From Fiera di Primiero, take the SP 347 in the direction of Passo Cereda, and after a couple of kilometers, at a sharp turn, take on the left a small road signposted Val Canali. You will reach, after another couple of kilometers, a junction at the Hotel Cant the Gal, where you turn right, and after little more than a Km you reach the parking area.
---
Route
Take the dirt road that goes north in Val Canali: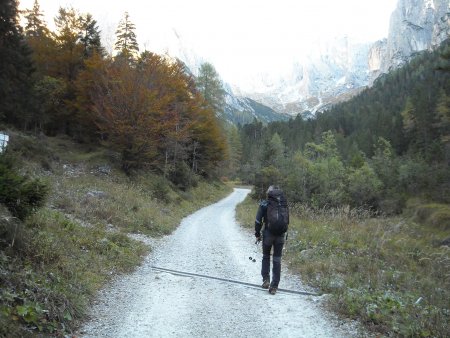 You pass the fork to Troi dei Todesch, then the first fork to the Valley of the Lede. Towards the end of the valley you can see the Cima dell'Alberghetto and the Cima del Coro: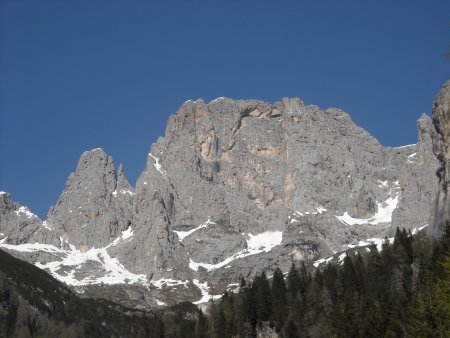 You reach a gravel clearing, and the bed of a stream, the Torrente Canali: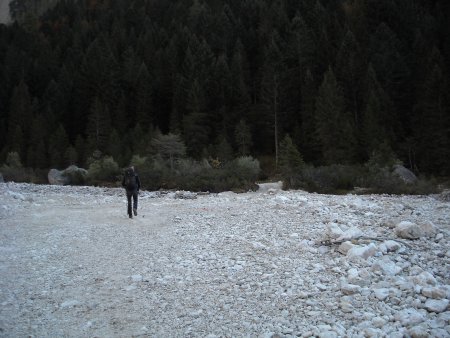 Crossing, you ford the stream, and at the junction turn left, again pointing to the north. You soon leave the dirt road to take path 707: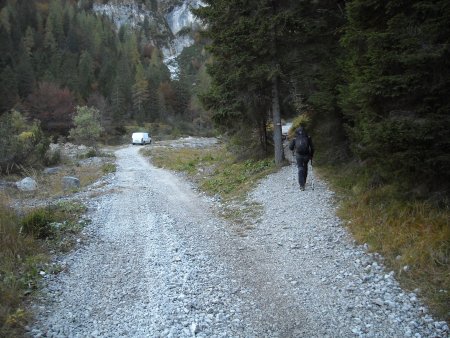 You pass over a second junction for the Vallone delle Lede, and follow the path that goes up in the forest: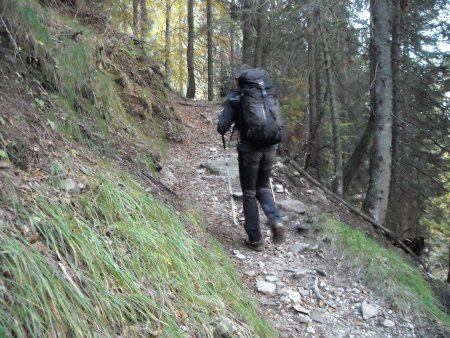 Finally you reach, shortly after a junction for the Ferrata Fiamme Gialle, the refuge: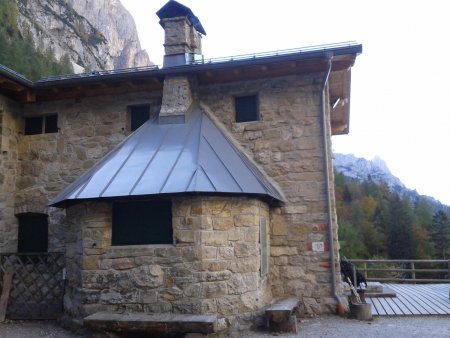 From the terrace of the hut you can see the surrounding mountains, such as the Dente del Rifugio, the Pala del Rifugio, the Punta della Disperazione, while opposite you can enjoy a view on Cima Lastei, and the Vallone delle Lede: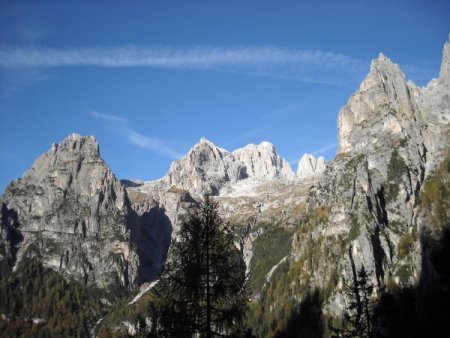 ---
Return
Same trail.