A hike not far from the city center, which leads to the village of Sardagna, and to the viewpoint on the border of the nearby cliff, with a spectacular view of the city.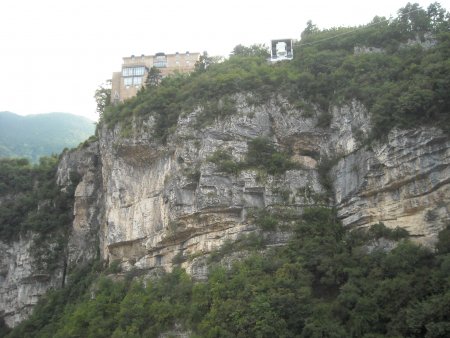 ---
Access
You should leave your car at the San Lorenzo parking area.
---
Route
Take in the direction of Ponte San Lorenzo, from which you see the Church of St. Apollinare and the Doss Trento, a hill just above it: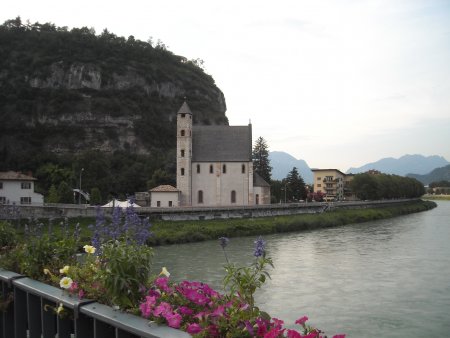 Then you cross Piedicastello and you reach Piazza Divisioni Alpine, where you take the road that goes to the left, until you reach Ca' dei Gai: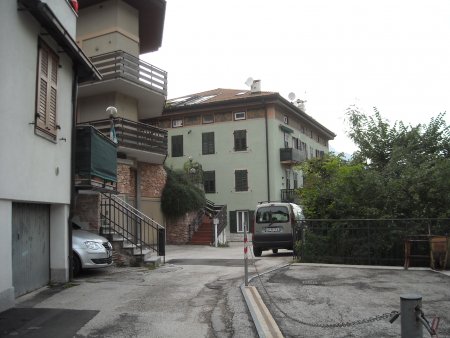 which owes its name to the presence of frescoes depicting roosters.
Shortly after begins trail 645 to Sardagna. You pass by the church of St. Anthony: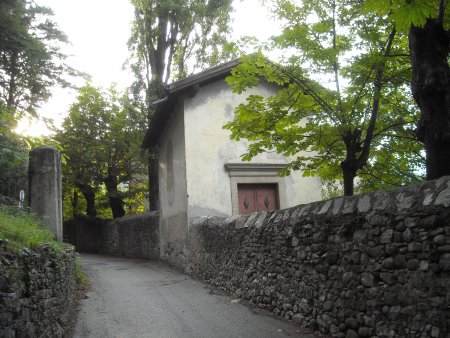 and soon you crossthe road to Monte Bondone. Follow it for about 150 m, then take the trail again; you will find shortly after a crucifix: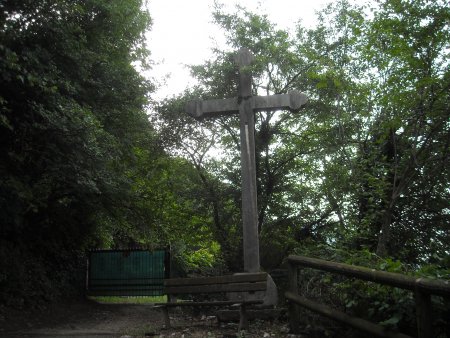 Continue and finally reach the village, and the road that passes through it, near a small church.
Go up the street to the Convention Center Panorama: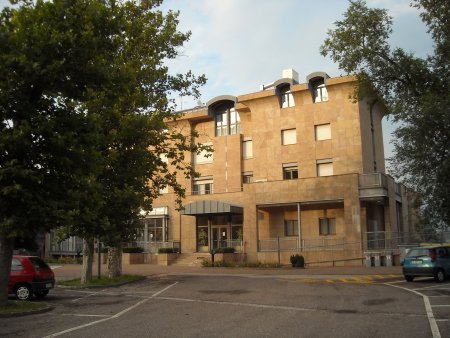 From the edge of the square you can admire a breathtaking panorama of the city: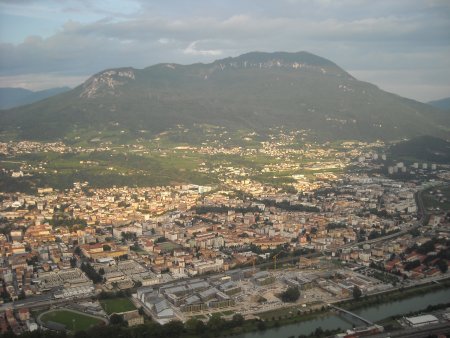 ---
Return
A few steps away from the Convention Center is the upper station of the cable car, thanks to which in a few minutes you come back to the city, very near the starting point.