Nice hike, very scenic, on a beautiful peak in the immediate vicinity of the city. The path is easy, very clear and well signposted. The most interesting and suggestive part is the ridge, with a view that stretches away in all directions.
---
Access
Reach Rifugio Maranza, from Passo del Cimirlo, above the village of Povo. You can leave your car in the parking lot not far from the refuge.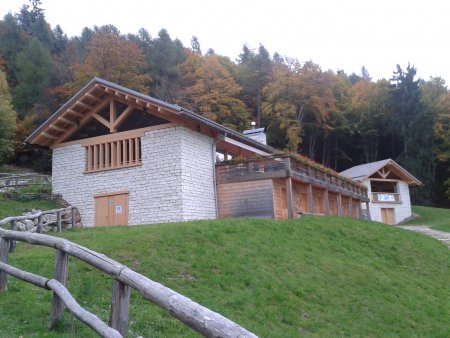 ---
Route
From Rifugio Maranza, follow path 412 to Bivacco Bailoni, a shelter: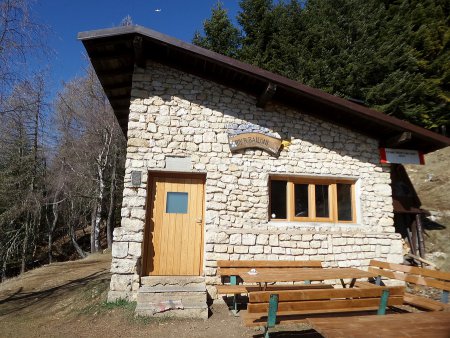 Moving a little south, you have a panoramic view over the area of Vigolo Vattaro: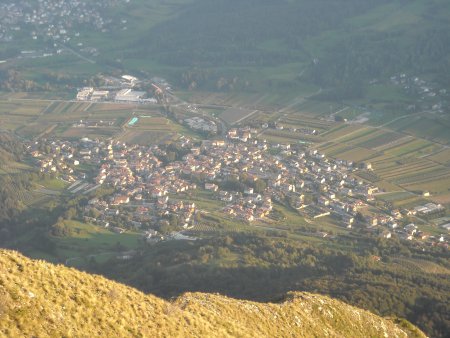 and the Vigolana Group.
From the shelter you go up a little more, soon reaching the crest and the south summit, where you find a cross and a dial with an indication of the peaks visible all round the horizon.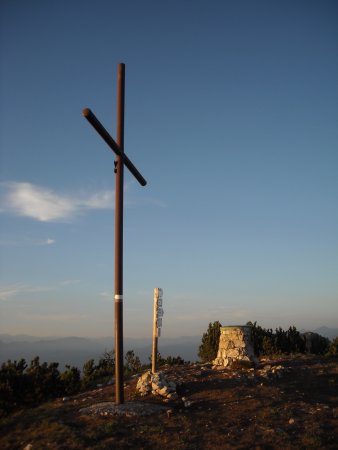 From there, you can already see the main peak, which is easily reached: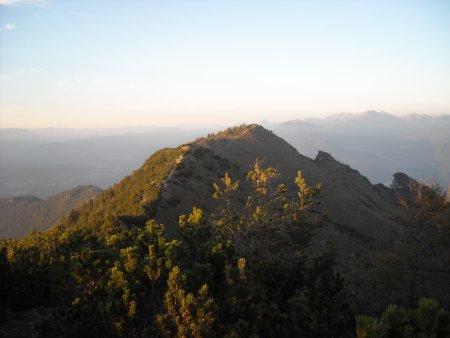 The panorama spans 360 degrees; on the east side, in Valsugana, is clearly visible the Lago di Caldonazzo: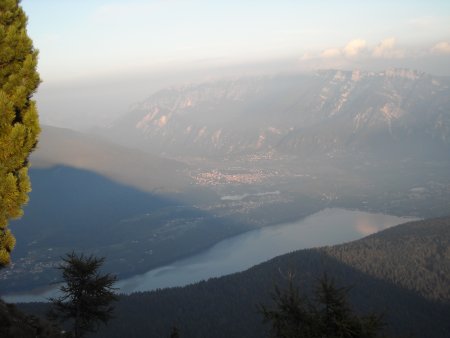 On the west side, you have a breathtaking view of the city of Trento and the mountains that surround it, including, to the south-west, Monte Bondone.
Farther to the east, on the horizon, stands the profile of the Brenta Dolomites: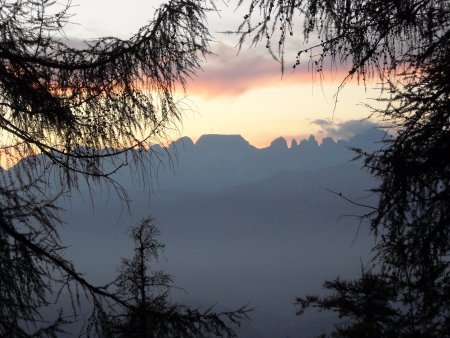 ---
Return
The shortest way back consists in going back along the same path, but there are possible variants.
One of these follows the ridge, along paths 412 and 411 to the clearing of Stoi Chegul, and then return to Rifugio Maranza by paths 413 and 426.