FALESIA CARTOON NETWORK
and Falesia Sasso dei Matti, from Rifugio Campel
These two climbing walls have been prepared in relatively recent times, and can be reached quite easily from Rifugio Campel. They are facing south, with good or very good rock quality and not particularly difficult climbing routes.
---
Access
From the town of Villamontagna, reach Rifugio Campel: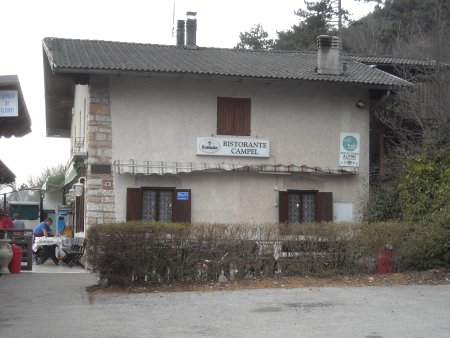 Nearby, you find a parking.
---
Route
From the parking, take and follow path 421, then path 403. At the junction with trail 403a you take the latter, passing close to Calcara del Campel, an artifact for the production of building lime, well preserved: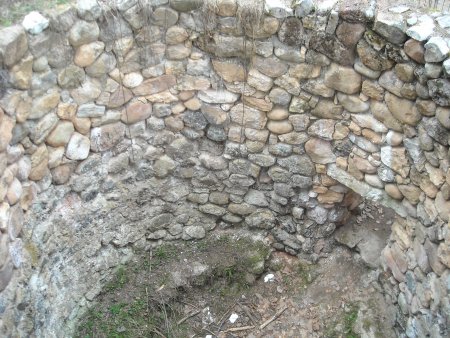 Continuing for about ten minutes you reach the cliffs, which are a few tens of meters from each other and are located near the trail, on the right side.
---
Falesia Cartoon Network
Climbing wall with various routes of difficulty from 4a to 6a.
The Cartoon Network routes have been equipped by Alessio Conz, except Zia Gabri and Angy, that have been equipped by Gianni Massara.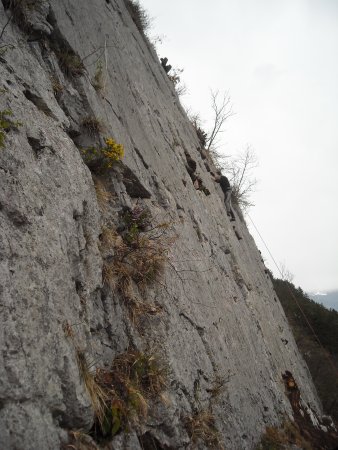 Detail of climbing routes
---
Falesia Sasso dei Matti
Small climbing wall, with a few routes, of difficulty from 5b to 6a.
The Falesia dei Matti routes have been equipped by Angelo Spadaro.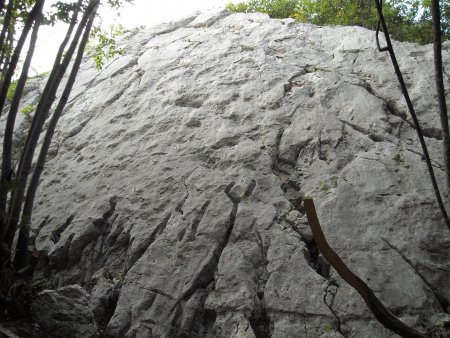 Detail of climbing routes