Short excursion, which leads to the top of a relief not particularly high, but scenic and of historical significance.
---
Access
From Passo del Cimirlo, which can be reached the town of Povo, you can quickly reach Parco del Cimirlo: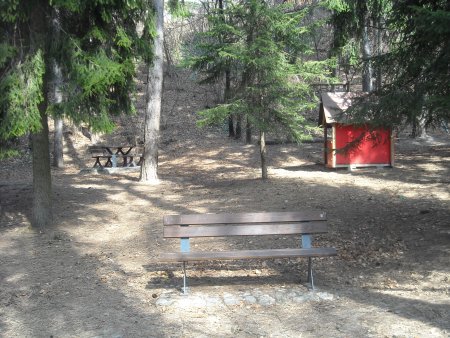 Nerby you can find a parking.
---
Route
From the park, take the path to Fort Roncogno; soon you reach the fort, an Austrian construction of the XIX century: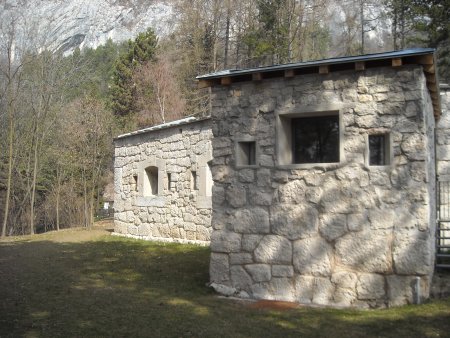 From here you can see the climbing wall Falesia di Celva: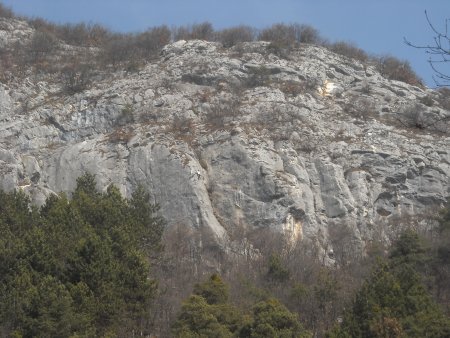 Take path 419, which goes along the south side of the mountain. You quickly reach an Austrian rifle fire station: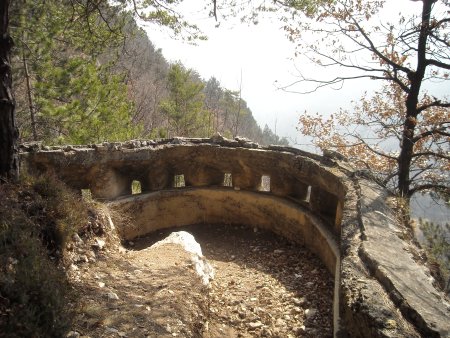 Continuing on, you will then reach the former observatory, where there are old trenches and tunnels: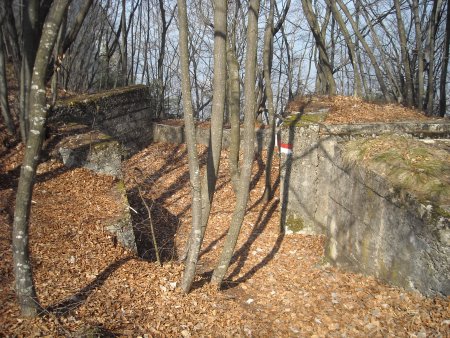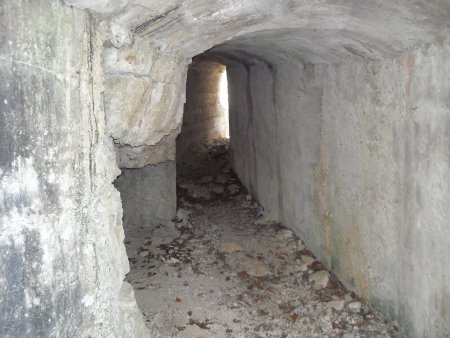 Then you go on until you reach the summit clearing: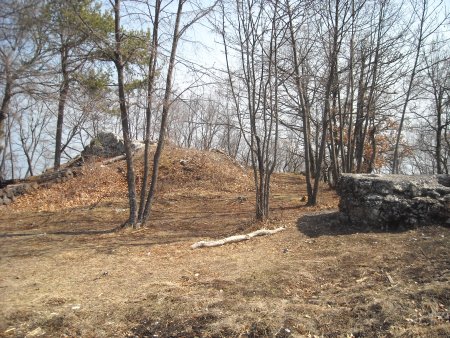 From here you have a good view of Valsugana: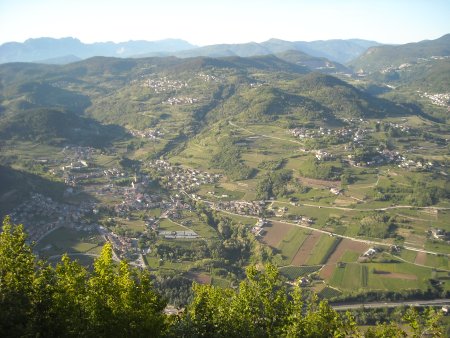 ---
Return
You can go back by the same route.
Alternatively, you descend to the west, still along path 419, passing under a passive telecommunications repeater: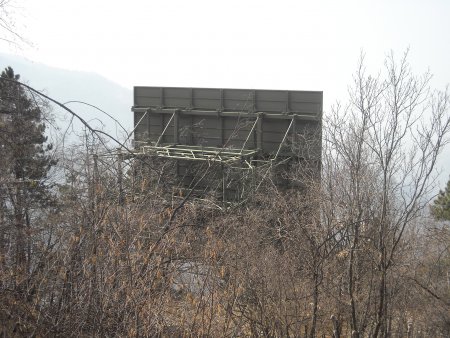 The trail descends
to
Le Fontane
,
where you take
a forest road
to the left
, and follow it
until you reach
the village of
Celva
.
Continue on, following
the signs to Parco del
Cimirlo
until you
get back to the
starting point.