SENT. DEI CENTO SCALINI
war tunnel and fortifications, from Località Forte Roncogno
Short excursion with a tunnel section, part of the fortifications of Monte Celva.
---
Access
Reach Passo del Cimirlo from Povo, turn left, following the signs to Parco del Cimirlo. Once you reach the park, go on driving to the parking lot just after Forte Roncogno.

---
Route
From here, come back a little, and take path 419 for Monte Celva, going up to the junction, clearly marked, for Centi Scalini.
Good view of Passo del Cimirlo and Bondone: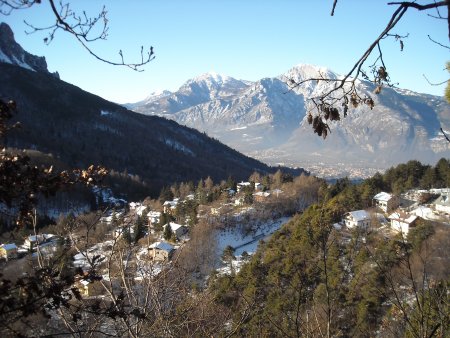 Soon you will reach the entrance of the tunnel: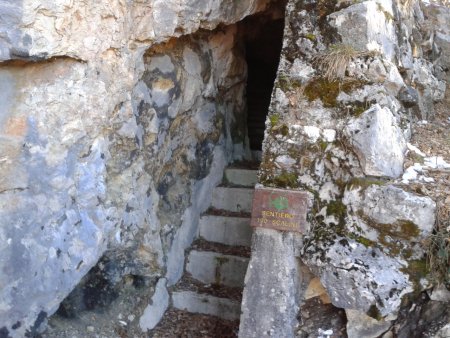 If you go straight, you get out almost immediately, while taking a detour to the left, you go up more in depth: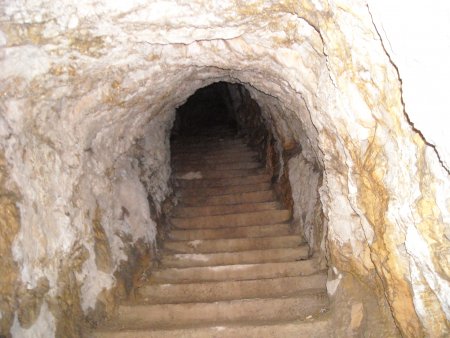 until you reach the bottom of a deep well: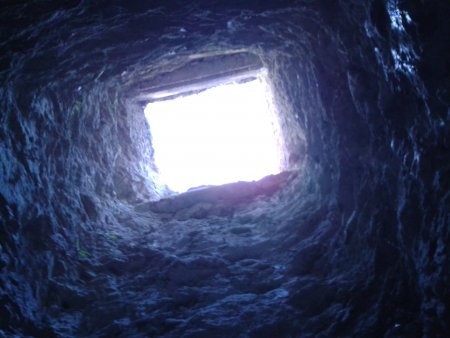 Here it is evident that the tunnel was intended to bring material and supplies to the observatory, located further up, along a protected path. From the bottom of the well, a winch was used to hoist the material.
---
Return
You get back on the same trail. It is possible possible, however, after returning to the junction, to continue upwards on path 419, up to the observatory, and with a little detour reach the wellhead, and also reach the cross, and follow the trench with a view of the Valsugana.