GIRO DEL SOPRASASSO
from Località Fer de Caval
Enjoyable hike with exceptional vantage points over the Adige Valley and the city of Trento, and with the possibility to visit some old military facilities of the Great War. Pay attention in some sections of the trail, because the trail passes right on the edge of the vertical walls of the Soprasasso.
---
Access
Reach Cadine, along the Eastern Gardesana road, cross the village along Strada della Coltura, and at the first fork, with a cross, go straight to Strada per Tez: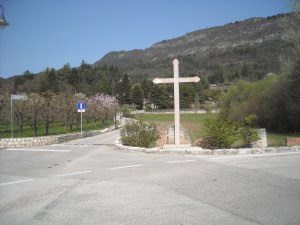 At the second junction, shortly after, turn left to Strada della Casara. In short you get to the resort Fer de Caval, where parking is available: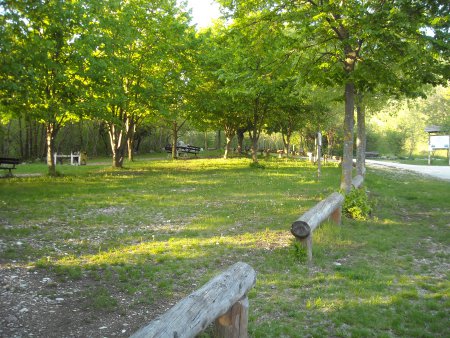 ---
Route
Take the paved road which branches off to the east-northeast, bending gradually towards the south. You pass the location Busa dei Acazi, a fork for Vintitrè Pini, location Quatro Strade, a second fork for Vintitrè Pini, and you reach the junction between an old Military Road and the path to Poza dei Pini: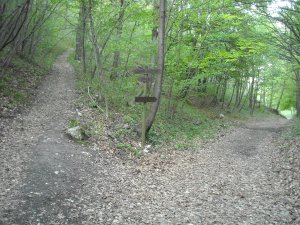 You take the Military Road. A little further on, there is the possibility of a short detour to an Austrian rifle fire station: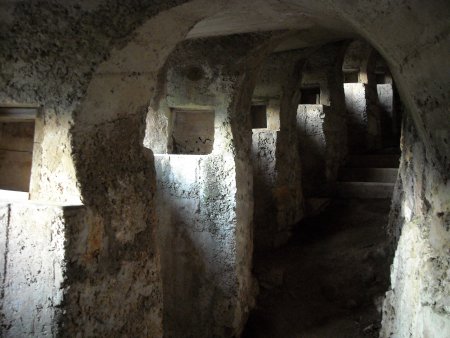 Continuing along the Military Road, go up until you get near the top of the Soprasasso, passinf by the deep cliff above the Val d'Adige, with great views of the city of Trento.
Continuing on, you come to a military post in the vicinity of which it is possible a short detour to the panoramic terrace, protected by handrails in steel cord, called Pontesel. Here too, breathtaking views of the valley and the city.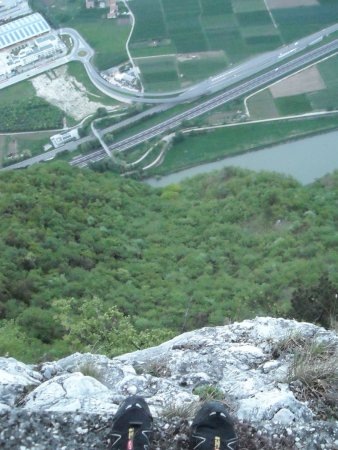 The trail continues up to La Polsa del Fausto (the rest of Fausto):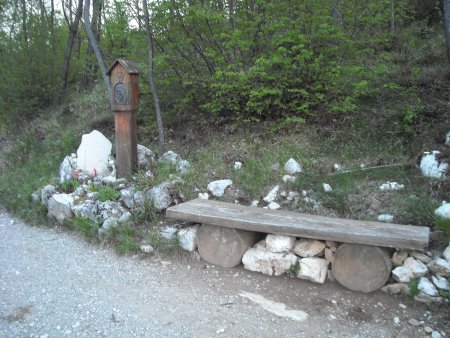 Then it begins to descend. After a good stretch, you cross a clearing, called Poza della Casara: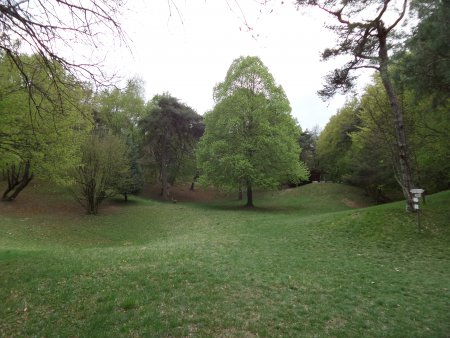 Later you pass by of a lime-kiln, and finally you arrive at the starting point.