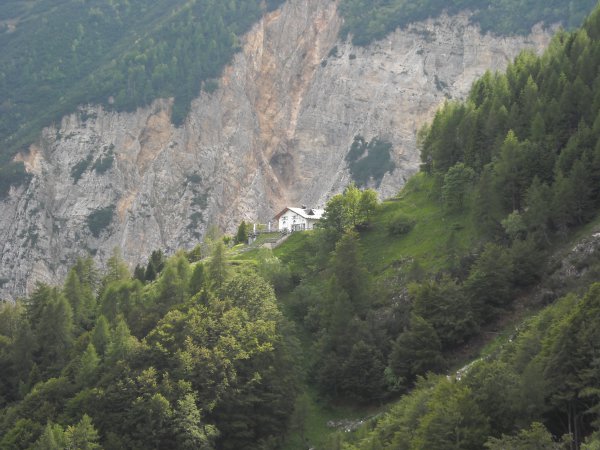 Here is described the trail 442, that starts near the restaurant Sindech, largely renovated in the year 2012.
---
Access
From Vattaro or Folgaria, along the SP349, called Strada della Fricca, reach the restaurant Sindech: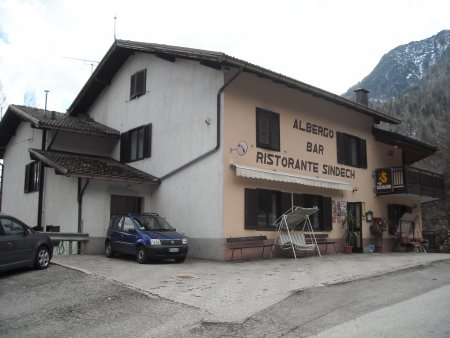 Downstream of the restaurant is a car park reserved for guests of the shelter. But along the road, just north of the restaurant, there is a parking pitch.
---
Route
Take path 442, just opposite the parking pitch. Follow the trail that goes up through the woods. Some wood carvings confirm that you are on track: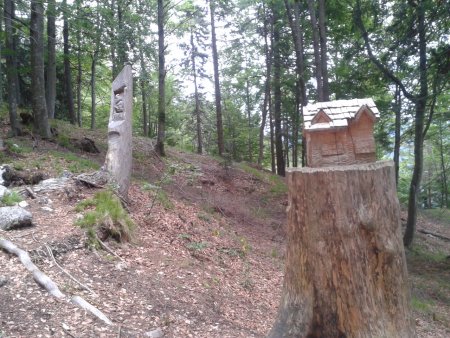 Not long further, you reach a crucifix: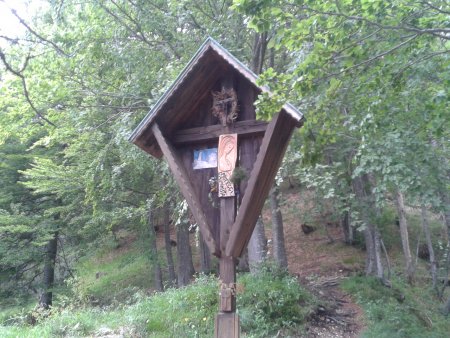 A few meters away is a table and a memorial stone to Livio Ciola.
Continue on the trail, until you reach the refuge: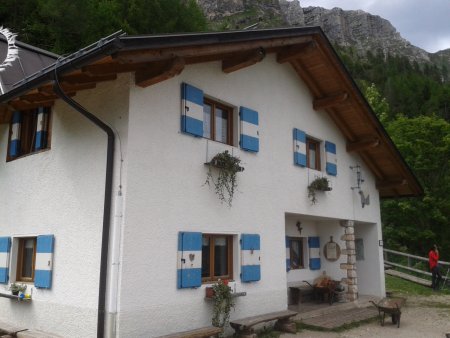 The refuge is a good access point to the summits of Vigolana, and to the shelter of the same name. It's also a good viewpoint, as seen in this image, with the Piz de Levico and, farther away, the Ortigara Group: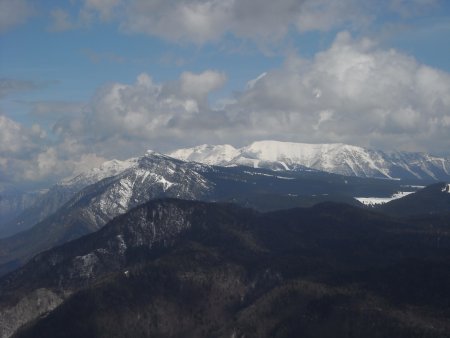 ---
Return
Same trail.