BECCO DI FILADONNA
Cima Vigolana and shelter, from Rifugio Casarota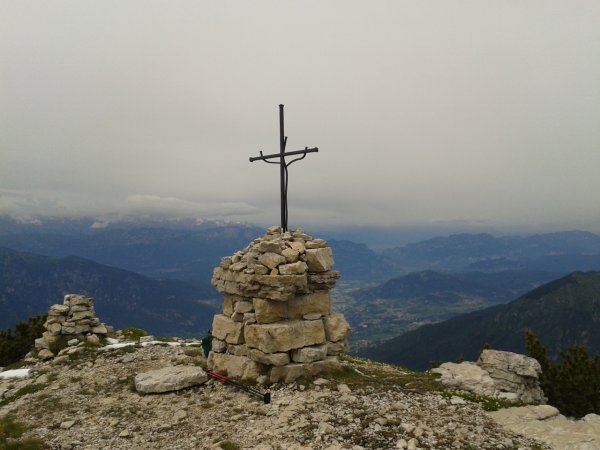 The Refuge Casarota is the ideal starting point, but for the Bivouac Vigolana, to reach the major elevations of the Vigolana Group, the bivouac itself, and the pinnacle of Madonnina.
The hike is very rewarding, especially for the scenarios and views, which are exceptional in all directions due to the altitude and position: Piccole Dolomiti, Monte Baldo, Monte Stivo, Bondone, Paganella, Dolomites of Brenta, Val d 'Adige, Marzola, Lake Caldonazzo, Lagorai, Valsugana, Ortigara.
Author's Note: I thank my friend Roberto, who shared with me this trip and who appears in various photographs.
---
Route
From Rifugio Casarota, take path 442. Following the trail, you first climb in the woods then on the bare side of the mountain, which was devastated by a fire a few years ago: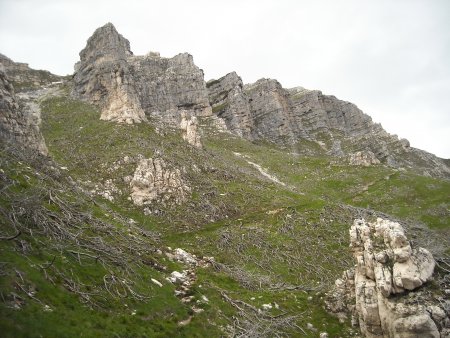 Continuing to go up, you reach Località Busa de le Zole: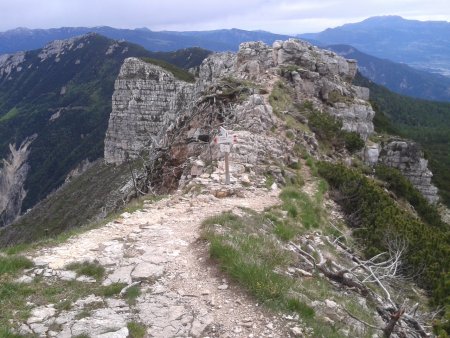 Here the path turns right, going around the rocky base of the Becco di Filadonna. The path continues until you reach a fork from which you can either climb directly to the summit, or go in the direction of the cross, which is located on a spur, slightly lower: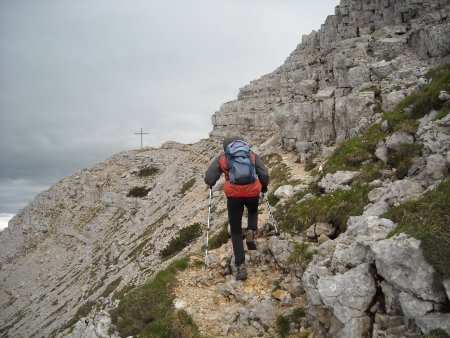 Even from the cross, with a few steps on the rocks, you can reach the summit: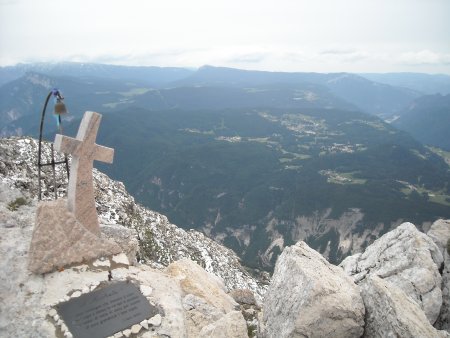 The view is exceptional in all directions. Here is, for example, a view to the north-west, with Val d'Adige, the Marzola, the Paganella and the Dolomites of Brenta: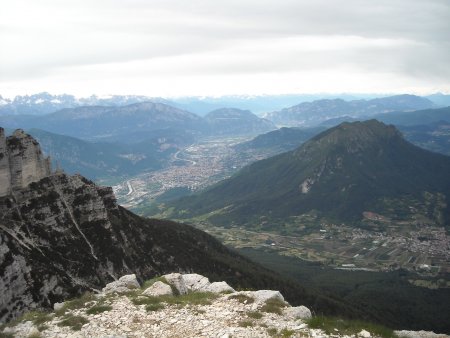 Returning to path 442, you can proceed westward up to a point where the path forks: on the left path 450, on the right path 425.
Path 450 climbs up to Cima Vigolana, which you will reach after traveling up and down on some minor intermediate summits.
Even from here the view embraces the whole horizon. But you can also enjoy a spectacular view on the Becco di Filadonna: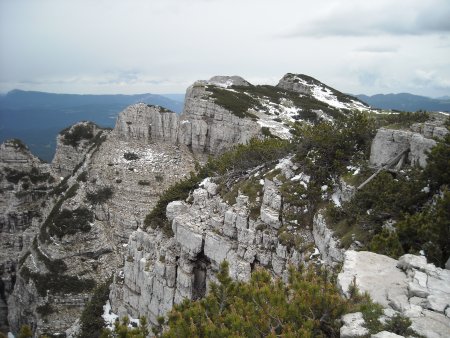 Path 425, on the contrary, goes down to the Bivouac Vigolana and the nearby Pinnacle of the Madonnina: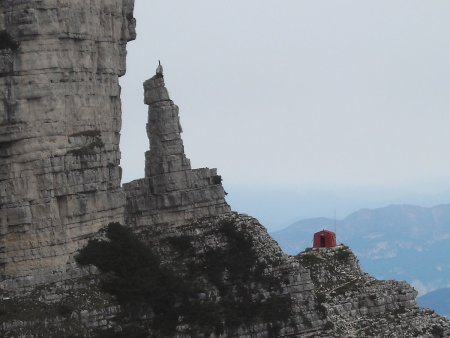 The location of the bivouac is also a great vantage point. Here is a view of Lake Caldonazzo and surrounding areas: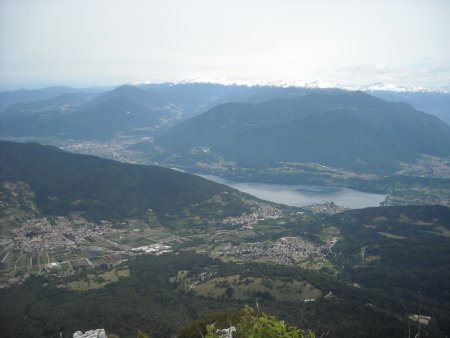 ---
Return
Same trail.