MONTE DI MEZZOCORONA
Località Spiazzi, via Burrone Giovanelli
Nice hike, which offers great views, but also a very peculiar and picturesque environment.
---
Access
From Mezzolombardo or Mezzocorona, follow a road that goes into the country approaching the mountain, and leads to a parking lot, where there is also the beginning of path 505, which leads to the cliff.
---
Route
Take path 505, that shortly after forks with 505a. On the left you take the classic route, on the right the easy one. By choosing the first, you will soon reach the beginning of the equipped trail that begins with a ladder, twenty meters high: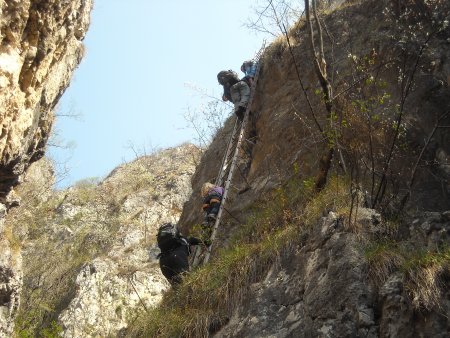 The route continues, sometimes equipped with a cable, climbing up the side of the mountain. A second ladder makes it possible to overcome a deep crevice: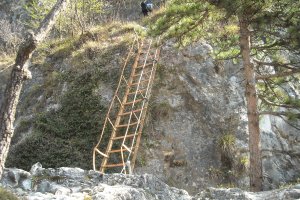 As the trail climbs, a wide panorama opens on the Piana Rotaliana: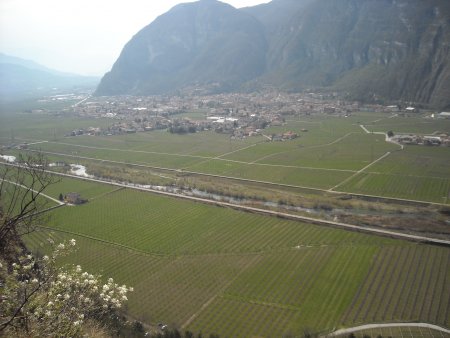 Then the path enters the throat from which emerges, with a succession of waterfalls, a stream: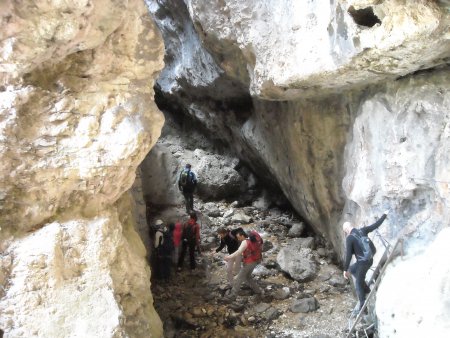 By entering it, you find yourself in a canyon whose walls rise so high that sometimes you can not see the summit: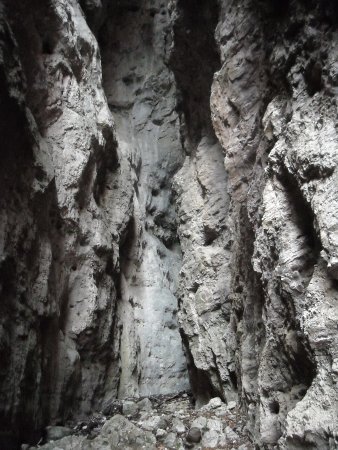 After exiting the canyon, you will soon reach an amphitheater where you can see a beautiful and very high waterfall: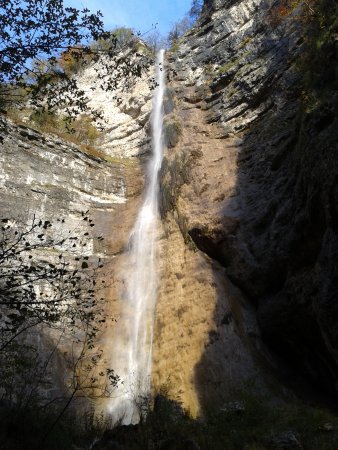 The trail continues, sometimes equipped, going up a narrow valley, between waterfalls and boulders, up to a long ladder: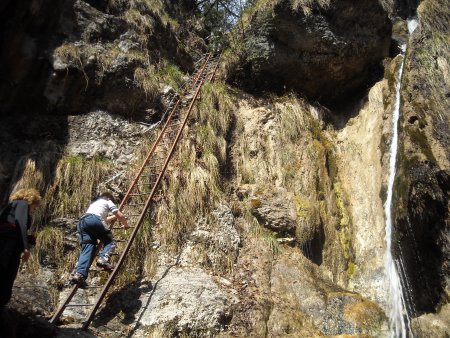 After the last stretches of equipped trail, you find yourself in a beautiful forest, and continue along the path, without deviating to Strada dele Longhe, until you reach Bait dei Manzi: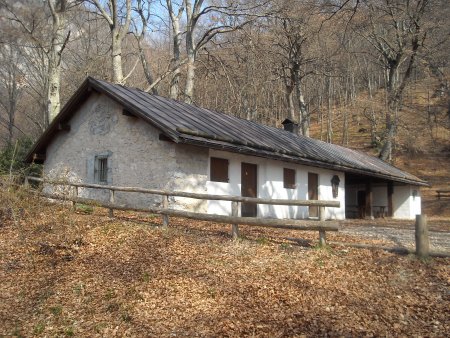 Continuing along the trail, a dirt road, you arrive at Spiazzi. There you will find bars, restaurants, a playground and a church: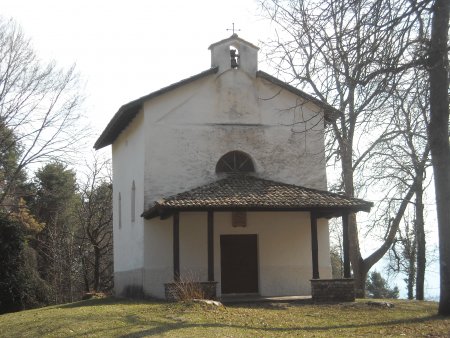 ---
Return
From Località Spiazzi you can soon reach, following the indications, path 506 that goes down to Mezzocorona, and the cable car station: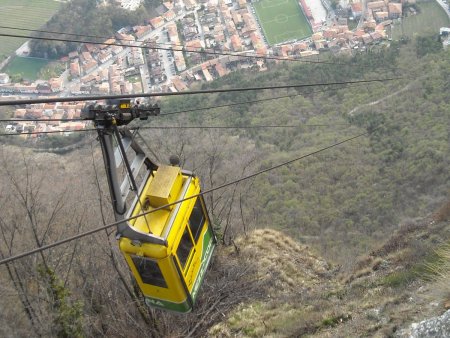 Going down the path, or by cable car, you arrive at the lower cable car station, from which you quickly reach the town, in Piazza della Chiesa. From here, on paved roads, heading west, you get back to the parking lot.