A particular via ferrata, which takes place for the most part within a canyon, the usually dry river bed of a stream. The stream can flow instead, even impetuous, after heavy rains.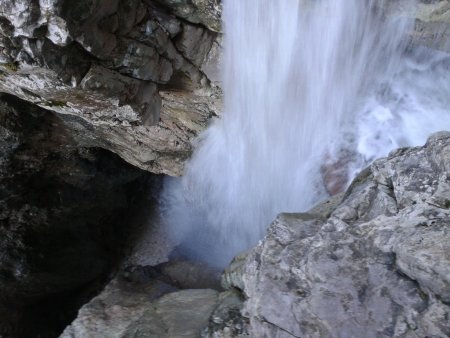 Of medium-high technical difficulty, it is not recommended to beginners.
---
Access
Take road SS12 up to Cadino, where there a wide parking area.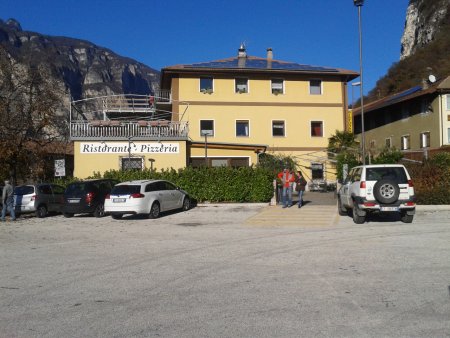 ---
Approach
Take the approach path near a church: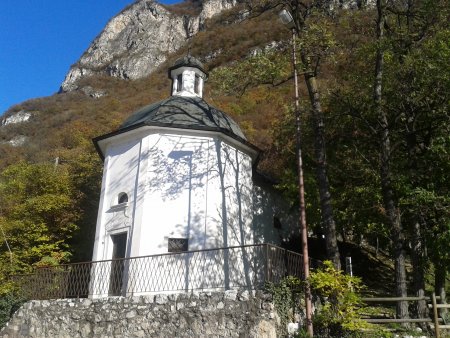 Go up and follow the path until you reach the start of the ferrata, which is just after a rudimentary bench: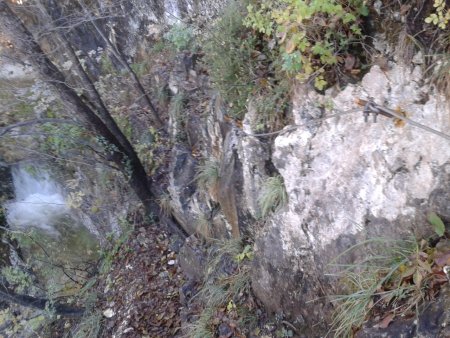 ---
Ferrata
The ferrata is alternated with some trail stretch, and goes up mainly within a winding canyon: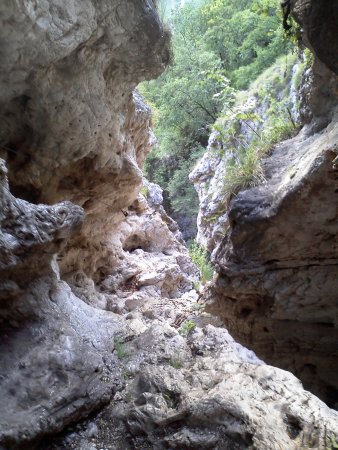 The places you pass by have suggestive names: Salto dei Caprioi, Belvedere, Passaggio dei Gabbiani, Grotta del Basilisco, Grotta della Marmotta. The one named Passaggio dei Gabbiani (passage of gulls) is probably the most challenging and exposed: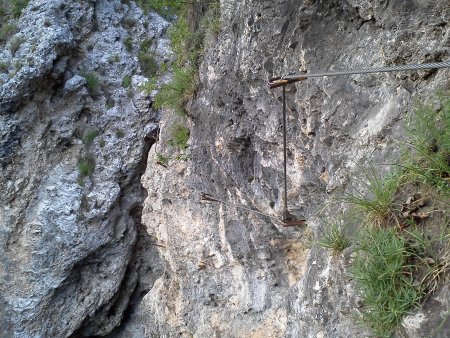 After Grotta della Marmotta, that can be overcome with a last effort, you reach the end of the via ferrata.
---
Return
Take the path signposted "sentiero attrezzato", until you reach location Val dei Teari, where do you start to go downhill. The path is sometimes exposed and equipped, and offers excellent viewpoints: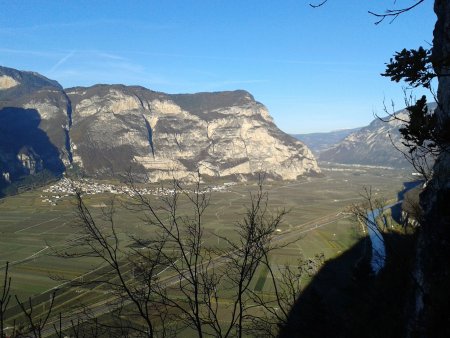 Halfway down you have to go down a ladder: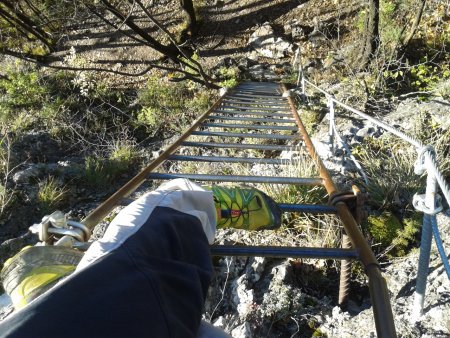 Then you will join with the approach path, and a little later you will find yourself at the parking lot.