This climbing wall, named after Mario Stenico, dates back to the 40s in 1900, when Italo Recla, Fuilio Manzi, Gino Erspamer and Giuseppe Marchiesi equipped the first climbing routes.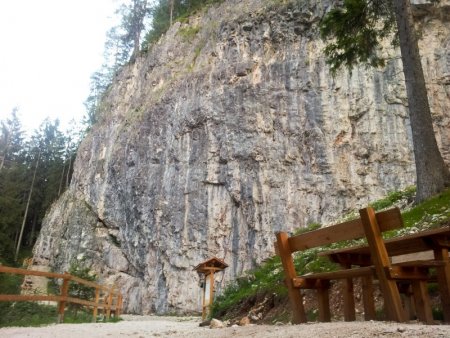 Good rock, good nailing, crowded on holidays, north-facing and therefore suitable in hot weather, is also visited by many climbers from South Tyrol.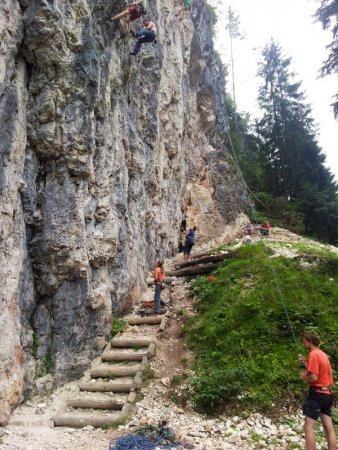 ---
Access
Reach the town of Fondo, in Val di Non, follow the signs to Lago Smeraldo. Reach and pass over the lake, continuing along the dirt road up to the parking lot.
---
Approach
Follow the trail that goes up to the cliff (indications).
Dettaglio delle vie




www.smaranoclimbing.it