MONTE ROEN
via Ferrata, from Malga Romeno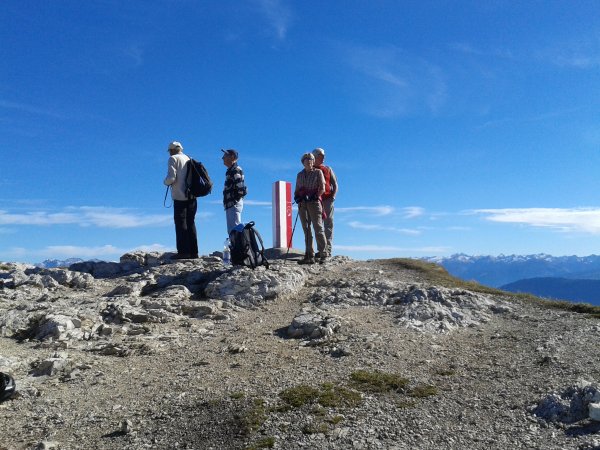 Nice hike, that reaches the summit of Monte Roen via the ferrata of the same name, pretty easy. Monte Roen, which lies on the watershed between Val di Non and Val d'Adige, offers views of respect in both directions.
---
Access
In Val di Non, near the town of Amblar, take a small road that goes towards Malga Romeno. The road is paved for a good stretch, then becomes a dirt road. You can park on a pitch about 300 m before the hut: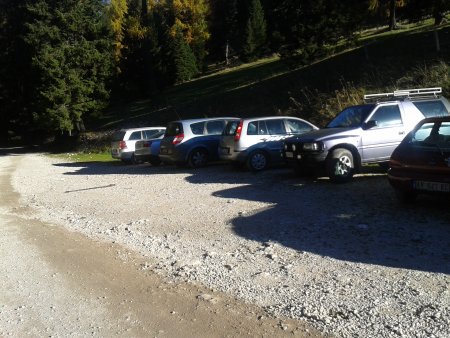 ---
Approach
In a few steps you reach Rifugio Malga Romeno: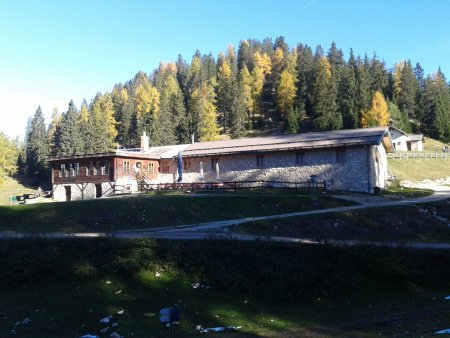 From there you take initially heading east, then south, to Überetscher Hütte / Rifugio Oltradige, along a comfortable road: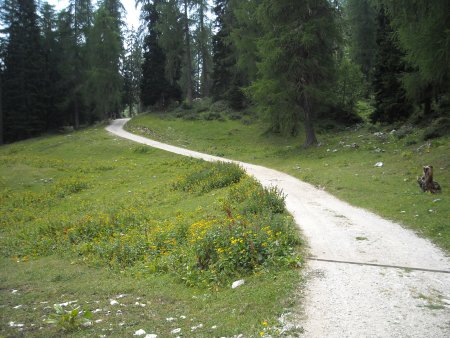 You will soon reach the refuge, from which departs the trails that leads to the start of the ferrata: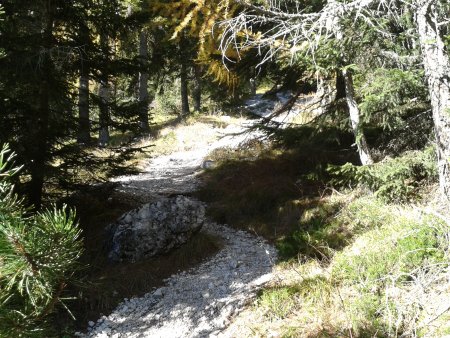 ---
Ferrata
The ferrata, never hard, goes up to the north, then turns south with a section of trail at the foot of vertical walls: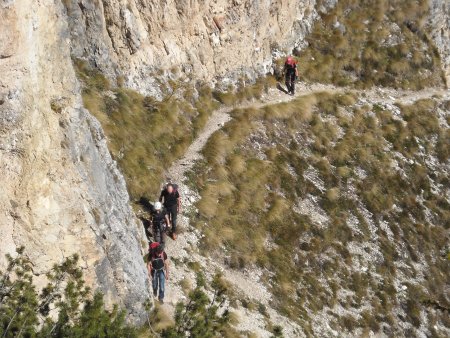 Finally it goes up in a large canyon: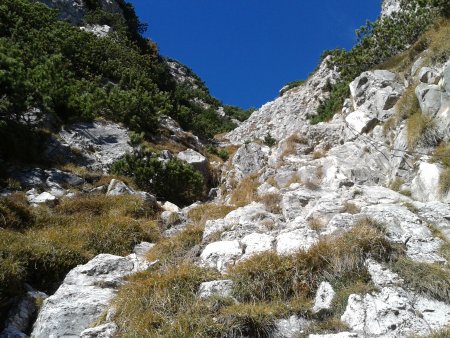 At the end of the climb, you reach a crucifix which indicates the end of the via ferrata: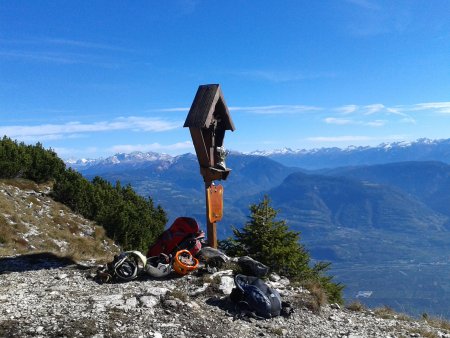 From here you can reach in a short time the summit of Monte Roen, where the view extends in all directions. Westward, below you can see the Val d'Adige with the Monte di Mezzo, while in the distance you can see the Conturines, the Sciliar, the Sassolungo, the Catinaccio, the Marmolada: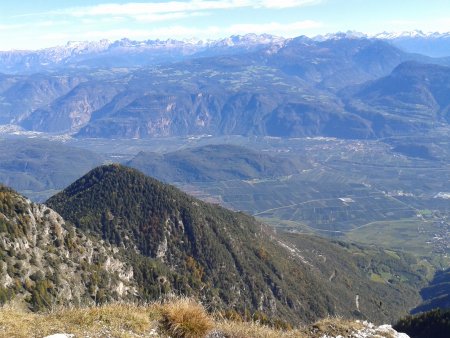 To the east, you can see the Val di Non, the Brenta Dolomites, the Maddalene, and beyond, the peaks of South Tyrol.
---
Return
From the end of the ferrata, you can take the return trail, which brings you directly down to Malga Romeno.