MONTE PENEGAL
from Le Regole di Malosco

Mount Penegal lies on the border between the high Val di Non and the Alto Adige / Südtirol, in a privileged panoramic position.
The tour presented here leads to its summit, starting from Le Regole di Malosco, along a moderately tiring and very easy path. A return alternative is also proposed, for those who wish to travel around a bit longer.
---
Access
Along the SS42, upstream of Ronzone, you take the paved road to the north-east, which in about 3 Km leads to Le Regole di Malosco, where there are several parking options.
---
Route
Take the path 508, clearly indicated. The path, after passing the restaurant La Monteson, enters a beautiful forest of conifers: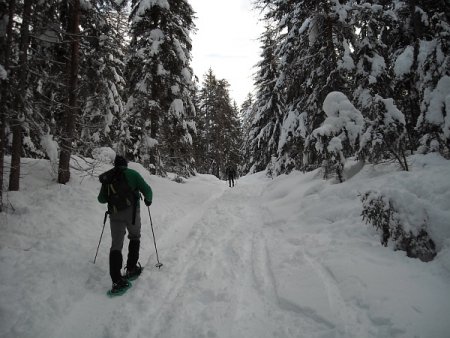 At about half of the path forward, you reach Malga Malosco: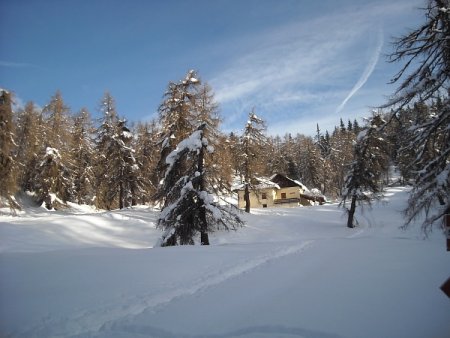 You continue along path 508: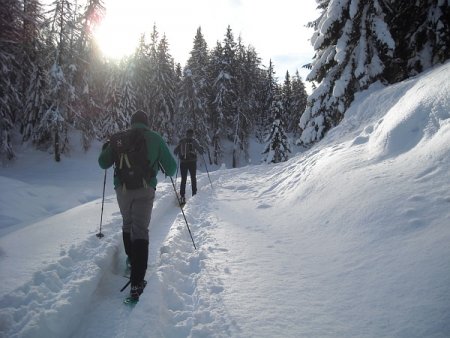 Shortly before reaching the destination, the path emerges onto a road that you take to the right: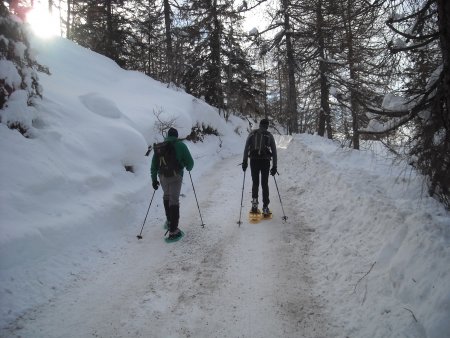 Soon you reach your destination, where there is a large hotel, and a vantage point: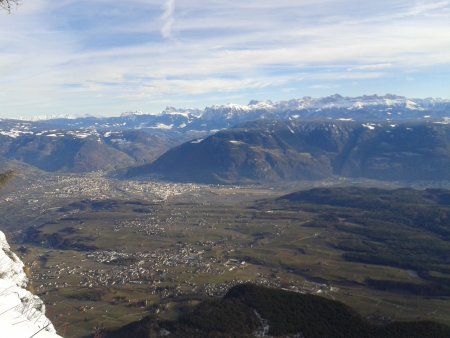 ---
Return
You can go back along the path forward.
Alternatively, you can make a detour to the north, to a hut called Bait del Prinz. In this case, rather than taking the path 508, you continue along the road. At a sharp bend, leave the road (which leads to a site with telecommunications plants and towers) and take the path 500.
This goes up and down for a long time, always in beautiful forests: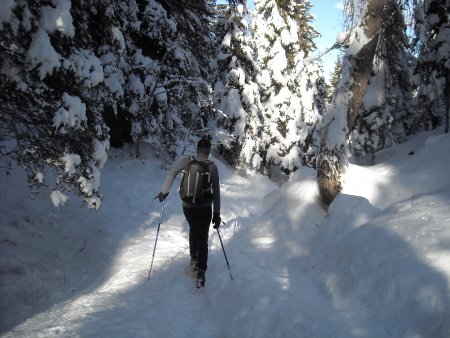 At a fork, you can cut to the left in the direction of Malga Malosco, to rejoin the route forward.
Continuing on, you can see some glimpses of the underlying plain of Bolzano, and a view towards Mount Macaion: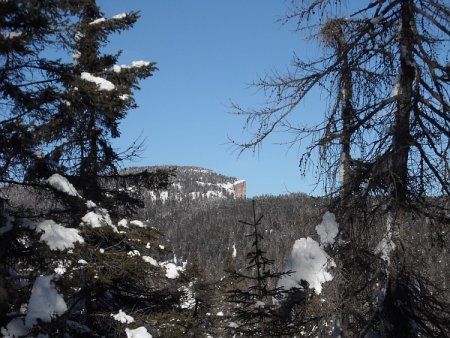 Once arrived to the place called La Forcolana, you can cut to the left, to go get the path 514 which goes back to Le Regole.
If you keep going, you eventually reach the Bait del Prinz, a ruin surrounded by a beautiful clearing: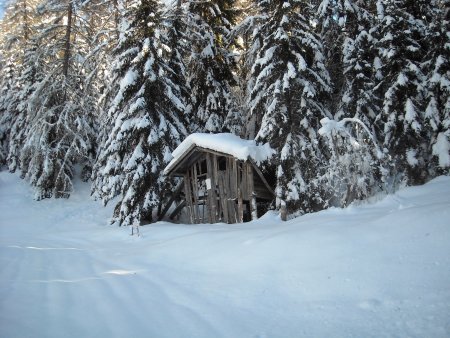 Then you take the path 514, that with a regular downhill leads you back to the starting point.