CIMA PRESENA
via the Val Presena, from Passo del Tonale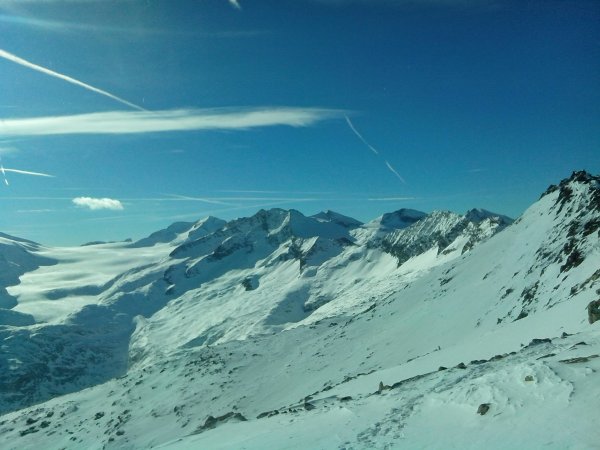 This is a nice mountain top that you can reach from Passo del Tonale out of sight of the lifts and ski-slopes, which may be used as a descent in poor snow conditions. The trail that takes you along the Val Presena is the same as the trail 281 that leads to Passo Presena.
---
Access
Coming from Lombardia, a couple of kilometers after reaching the pass, in the direction of Trento, you'll find a road that goes down to the right and ends at a power unit where you can leave your car and begin your trip, or as we suggest, you can park at Passo Tonale. In this case, you follow a trail that starts near the Church: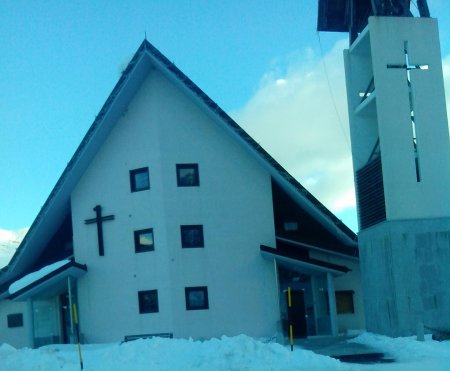 ---
Ascent
This path rejoins without losing elevation with the route coming from the other starting point.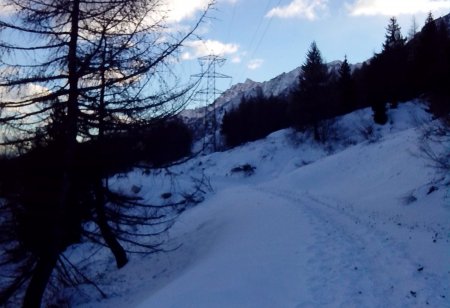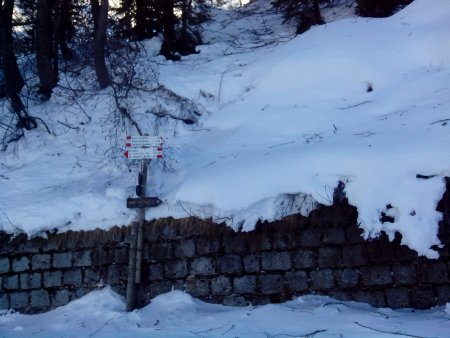 You continue on the dirt road that climbs moderately: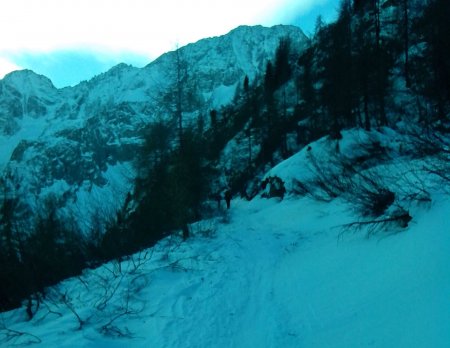 You come across a characteristic gallery: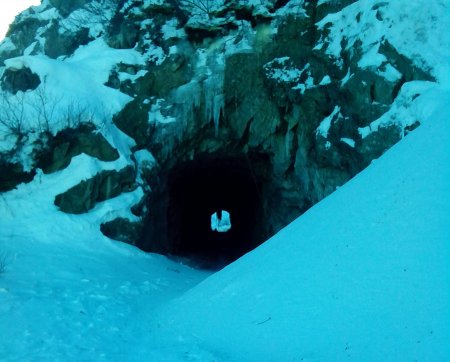 from where your goal is clearly visible: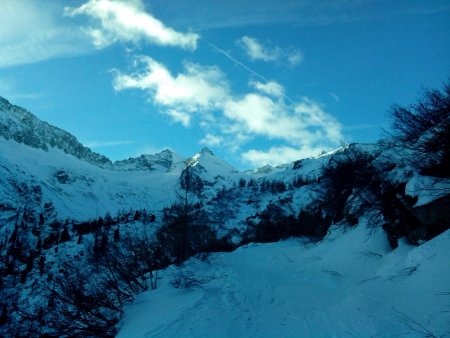 You reach an old abandoned ski facility, and a pole with indications: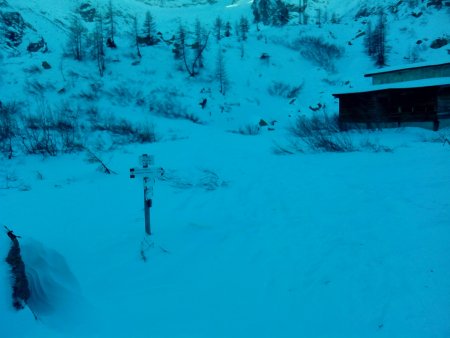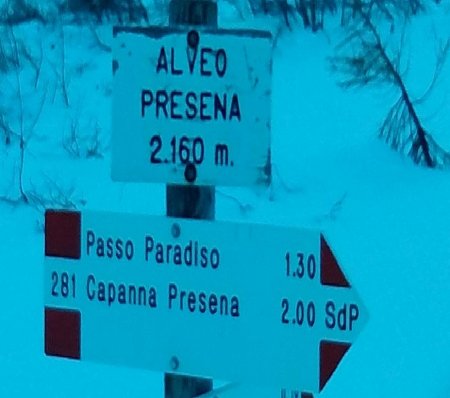 In front of you, you can see the valley and the destination: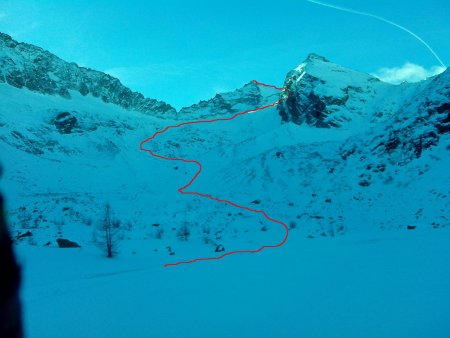 You go up, keeping mainly to the left (right orographic) and then pointing to the saddle which is the boundary with the Glacier of Presena: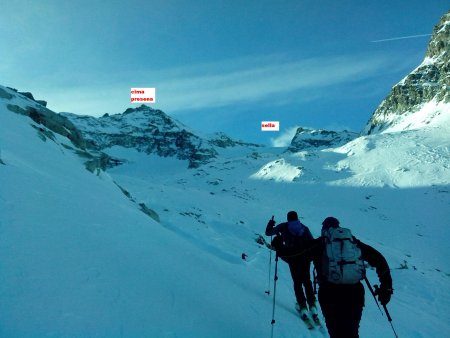 After reaching this saddle, you climb up without problems to the Passo and Cima Presena: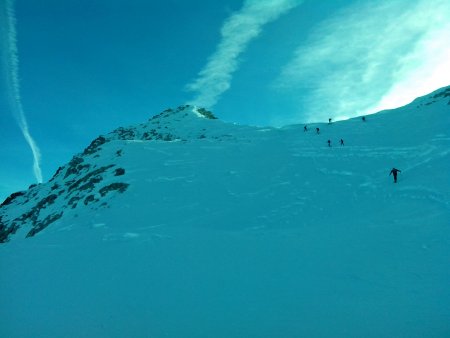 From the pass, a few meters from the summit, you can see splendid views of the Adamello and Lobbie: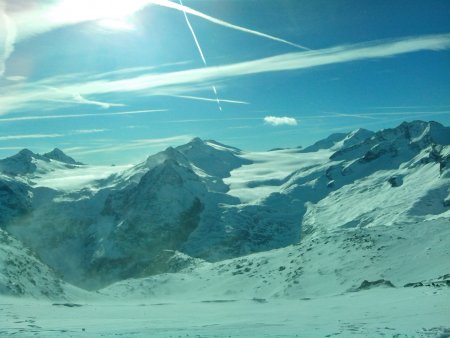 The cross on the top is in memory of the many Italian soldiers who died on these mountains during the First World War: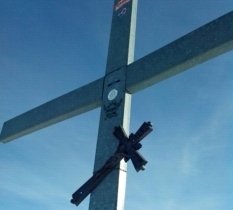 ---
Descent
The descent may be performed along the same path, or keeping to the left from the Passo Presena, you can reach the ski slopes that lead back to the Passo del Tonale.