It is one of the most challenging ferrate of the north-east, with excellent views over the Sarca Valley and surrounding area, extensively renovated at the turn of 2012 and 2013. A must for lovers of ferrate.
---
Access
Take the SS45bis and at the center of Sarche divert to the SS237 for Ponte Arche, but right after leave it to turn right for the parking lot of the bowling club: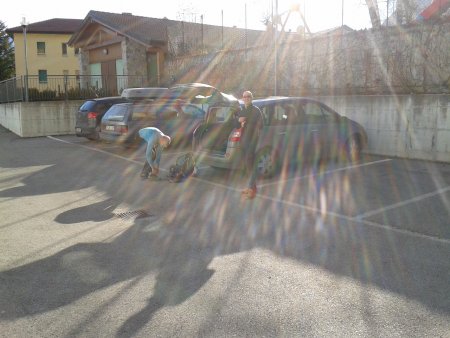 ---
Approach
West of the car park there are signs that lead quickly in the woods, on a trail that ascends then crosses to the north. At a junction with trail sign, turn left and you start to get up for a while, until you get to the start of ferrata, where there is a plate: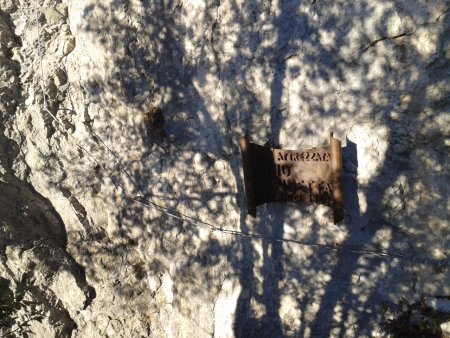 ---
Ferrata
The ferrata shows immediately its strong character, with a first vertical ramp, challenging for the arms.
All the rest of the route is a succession of demanding stretches, some easier ones, and stretches of trail. The path is clear and does not require detailed explanations.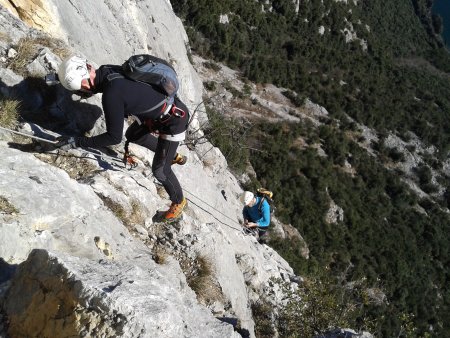 As one rises, the view over the valley, the town of Sarche and Lake Toblino become more and more suggestive: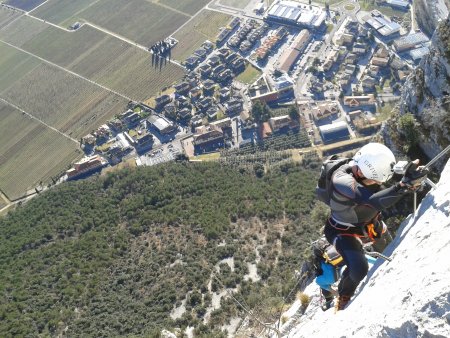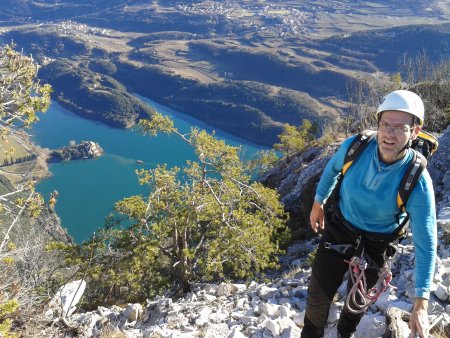 The final stretch of the trail leads to a final equipped crest: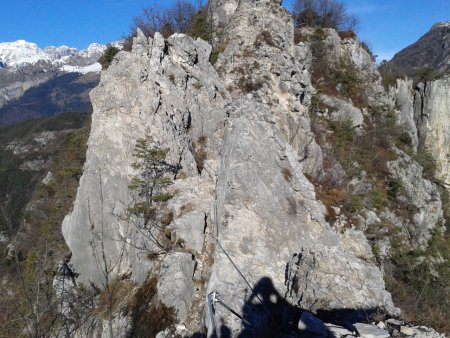 After which you get to the summit: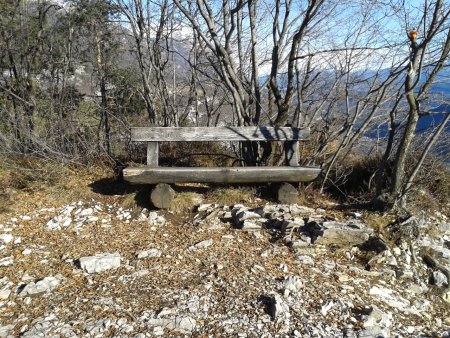 ---
Return (north way)
Descend along the path towards the west, until you reach the village of Ranzo.
Then you take the paved road to the north, that with a long development goes down towards the Gola di Toblino: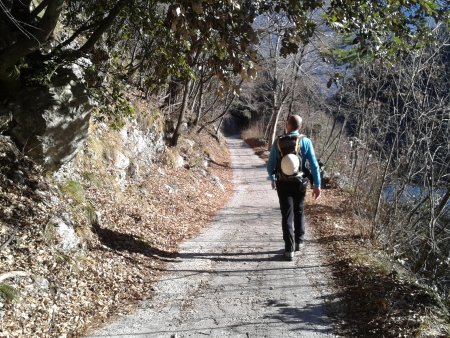 The trail continues along the gorge, then gets out of it and arrives on SS45bis, near Castel Toblino.
There you take the lakeside to the north: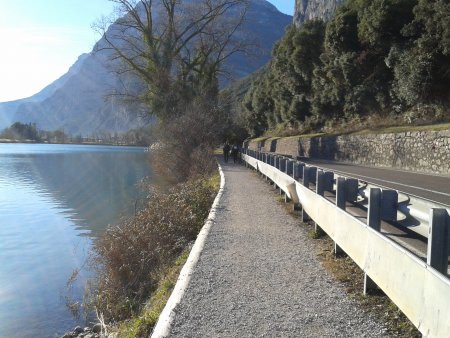 until you get back to Sarche and to the starting point.
---
Return (south way)
As in the other case, descend along the path towards the west, until you reach the village of Ranzo.
Then turn south, reaching a cross: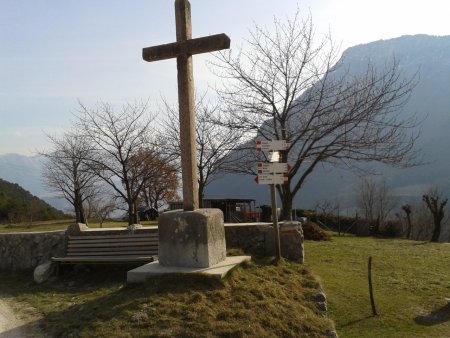 where youturn left, taking a wide path that starts to descend, in south-east direction: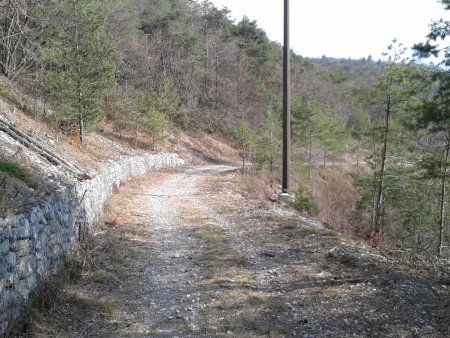 You continue until a path branches off to the left slightly uphill and then going up and down, which leads to circumvent the mountain in the direction of its eastern side.
Here the trail starts to descend more rapidly, sometimes equipped with a cable. Follow the directions, down through the woods, on a sometimes steep path, until you reach the starting point.