CASTLE OF DRENA
via Ferrata di Drena, from SP84
It is a quite challenging via ferrata, though not particularly long. It takes place in a canyon, formed by the Rio Salagone, just south of the summit on top of which stands the Castle of Drena, which can be reached at the end of the path forward.
The children below a certain stature can not deal with this route, since the distance between brackets and lanyard for them is excessive.
---
Access
Along SP84, west side, you find a parking lot: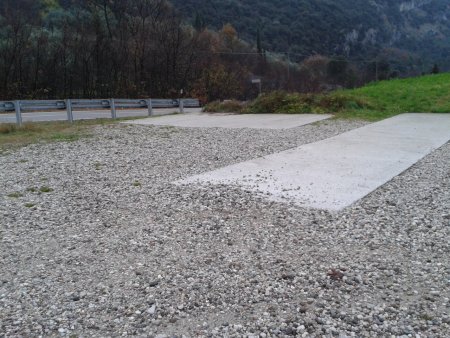 ---
Approach
Start in a southerly direction along the road, up to the curve where you take the left path, signposted for the ferrata: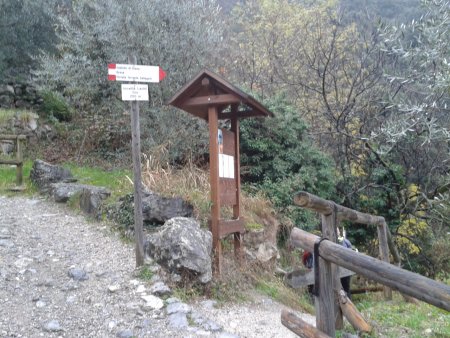 You will soon reach the start of ferrata, at the entry of the canyon: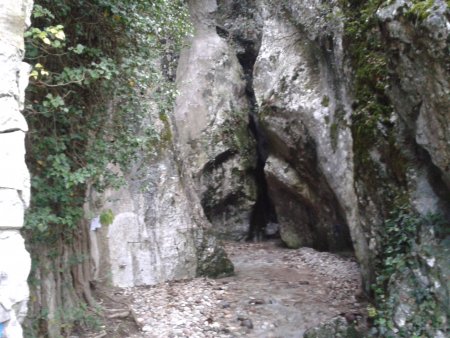 ---
Ferrata
Follow the metal cable and brackets, mainly traversing the canyon: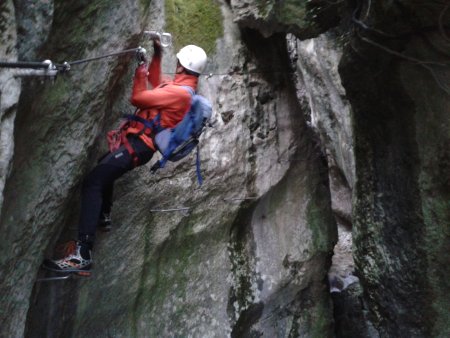 Pay attention to the rocks, made ​​slippery from wear and moisture.
After reaching the canyon exit, you find yourself in a narrow valley, an environment dominated by water, where you proceed along the trail, sometimes equipped with cables, and pass two Tibetan bridges: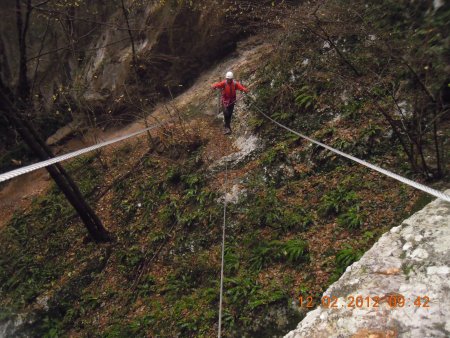 You proceed on the right bank (left facing upstream), on an equipped trail, until you exit the valley, finding yourself on the SP 84, east of the castle. You go up to the castle, that you can visit. It is also possible, on request, to climb the high tower: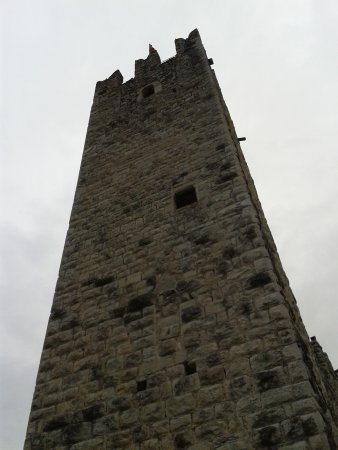 From its summit you can ammirre the castle itself, and a beautiful view over the valley.
---
Return
Go back, up to a junction where you turn left and follow the path that descends, sometimes intersecting the road, until it finally rejoins the path forward. You will then quickly return to the starting point.