The Lastoni di Dro are a large inclined limestone slab, located on the left bank of the Sarca Valley, at the height of Dro: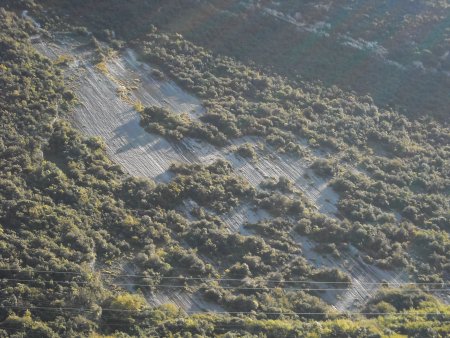 There are four climbing routes, the most difficult ones on the left, the easiest ones on the right, for a mostly grip-based kind of climbing.
After days of rain, the upper part of the leftmost routes is wet.
---
Access
Along the SS45bis, divert to Dro. You can park in the town center: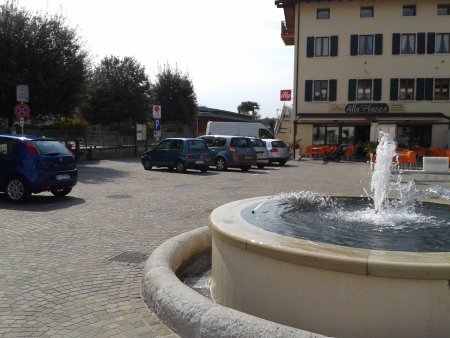 Alternatively, you can move to the left side of the valley and use some pitches in the country (see map).
---
Approach
Along the SP84, just east of Dro, enter the country in an easterly direction, then turn right, go past a pair of pylons, and when the road turns right at the edge of the countryside, take the path left, and start to rise: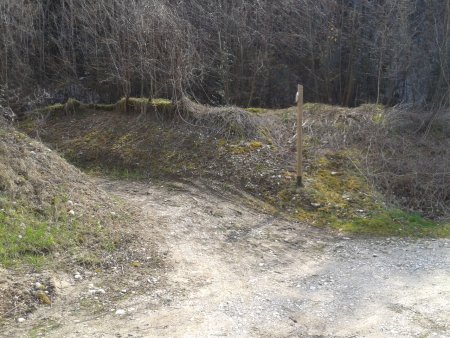 You go up for about fifteen minutes, until the trail, no more uphill, points right to the south. There are located, on the left, after short tracks, the atarting points of the four climbing routes, in succession.
Via dei Ciclamini: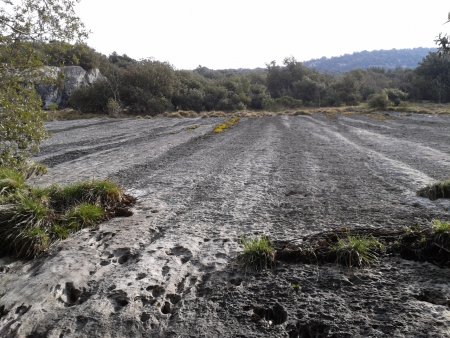 Sole e pioggia: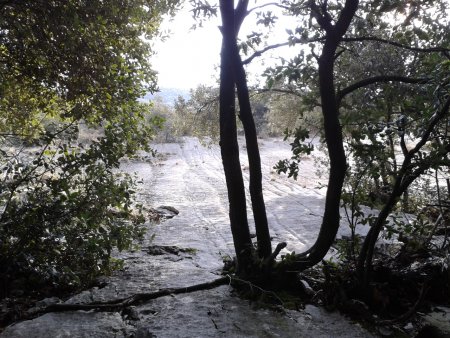 Dimensione terzo: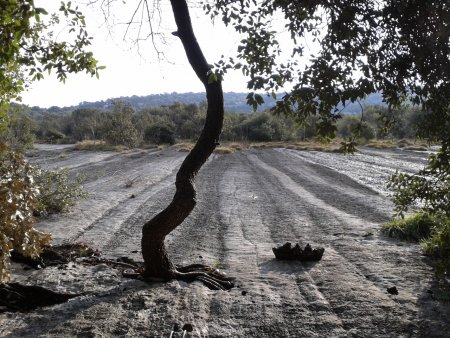 La prima lezione per i piedi: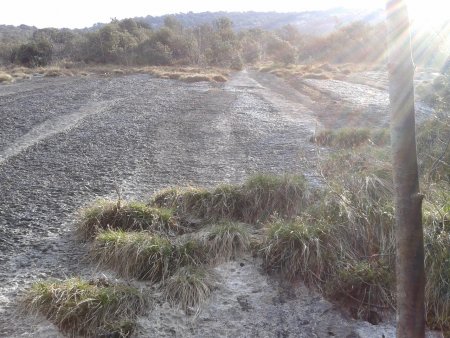 ---
Schema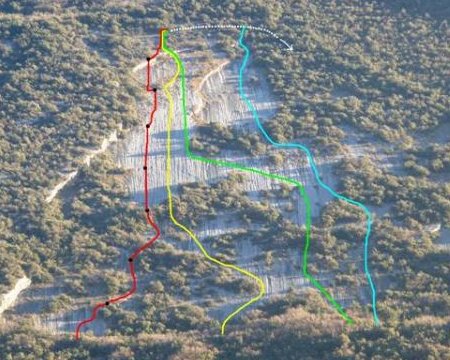 ---
The routes
The most significant part of Via dei Ciclamini (red line in the schema) and Sole e pioggia (yellow line in the schema) is the central one, with a hundred meters of inclined slab, almost completely smooth, for a grip-based climbing, with long-spaced bolts: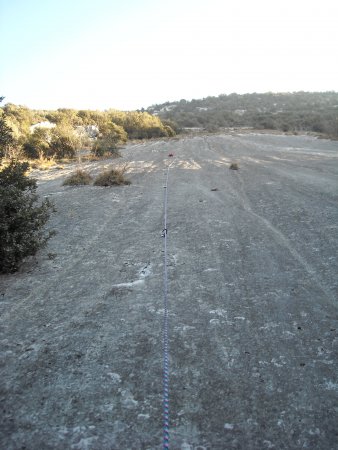 Dimensione terzo (green line in the schema), in its central part, has a long oblique rope-length, on a rock that alternates smooth and coarse surface: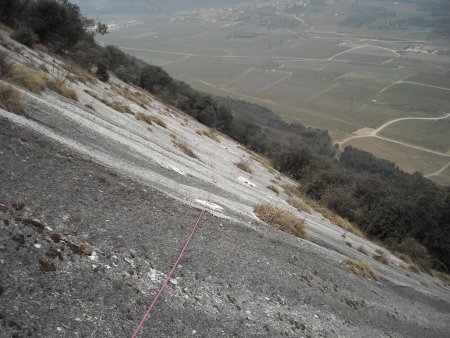 La prima lezione per i piedi (blue line in the schema) also rises on an inclined slab, but due to the coarser and more irregular rock, rich of grooves, allows an easier climb, also suitable to beginners.
---
Return
The first three climbing routes have the final stop in common. From this, proceed to the right on a track, until you reach a big cairn, which is the final stop of the fourth route. From here, take the trail that goes down, often steep. After you have filled most of the descent, you come across a path that descends from the left, and that you take down to the right.
Finally, with a left turn, you will come out in the cultivated plain. Here, via country roads, go north: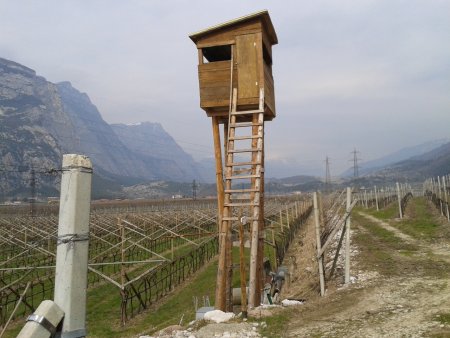 You'll rejoin the approach path, along which you can return to the starting point.