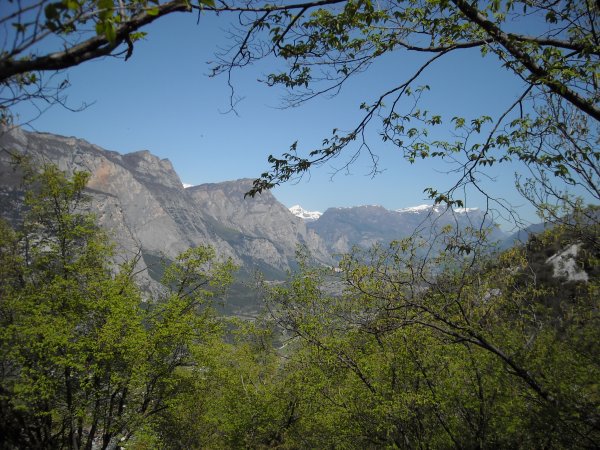 This trail follows, at least in part, the route that a teacher ran through, years ago, to reach the Case Caproni, on the left side of the Sarca Valley, near Dosso Grande.
The route is quite long, equipped with a stretch of cable along the descent, takes place in the green, offers very beautiful views of Lago di Garda, Arco and the Sarca Valley, and to the north towards Monte Gazza and Paganella. On the way you pass near the old oolite quarry.

Author's Note: This route reminds me the stories of my mother, who in his youth used to teach in remote villages of the Trentino-Alto Adige, and in any weather and season walked along trails not unlike this one, to reach her pupils.
---
Access
Just north of Arco, along the SS45bis, deviate to Località Moletta, where there is a small parking lot: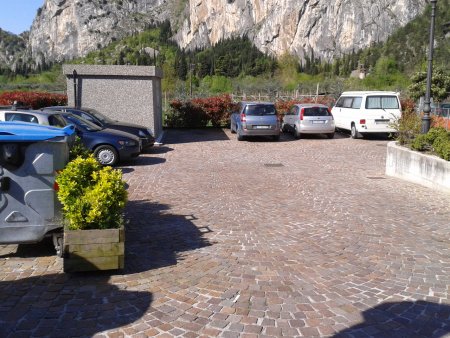 ---
Route
You return to the main road, cross it and take the path uphill with clear indications. The path, after passing some houses, rises gently in the green: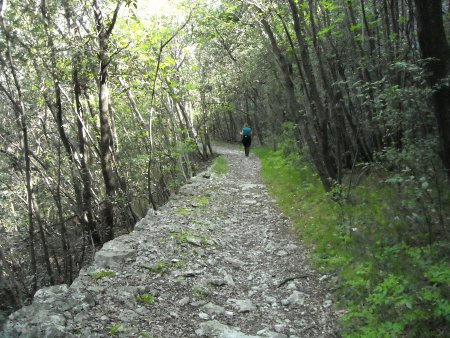 After a good stretch, you reach a viewpoint over the valley, and shortly after the old oolite quarry: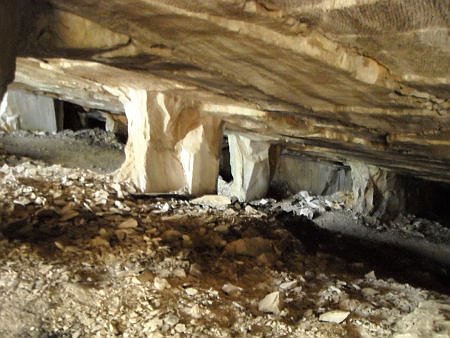 Continue on the path for a good stretch, then on a stretch of road, and again on a trail. The final part of the climb to Dosso Grande involves overcoming some easy rocks: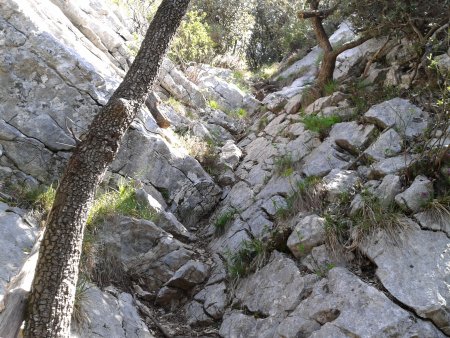 You finally reach the indication of Dosso Grande: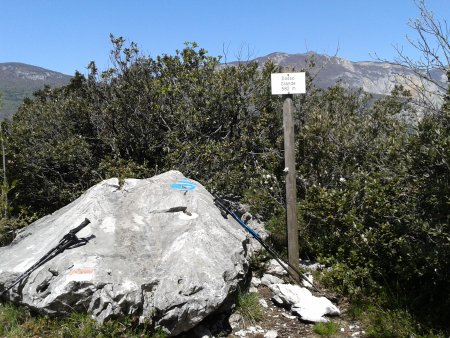 You will reach the summit point just a little beyond, however, and after that the trail begins to descend. You will come across a stretch of road, then back on the trail. From there you can see a little higher towards the north-east the Case Caproni: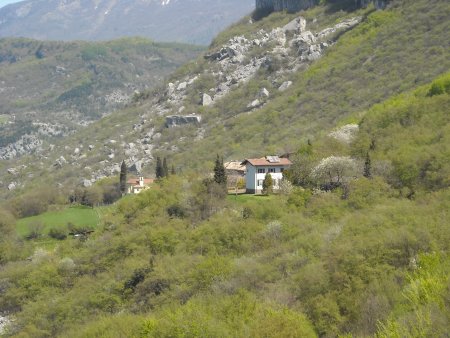 The trail passes at one point a section of inclined slab, equipped with walkway and cable:
After another section in the forest, the trail passes for a good stretch along a rocky wall: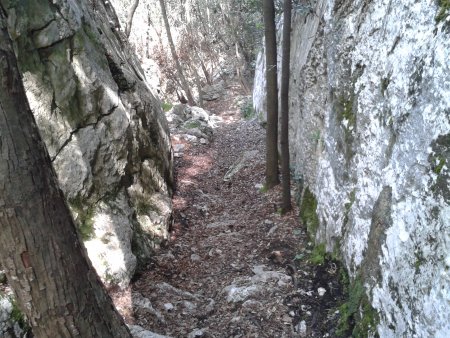 You will then finally reach the cultivated plain.
From there, walking south, begins the long return path towards the starting point, partly at the hills foot, between apple orchards and rows of vines, partly on the road, crossing here and there small country fractions.