CREPER VAC
in the paradise of Val Breguzzo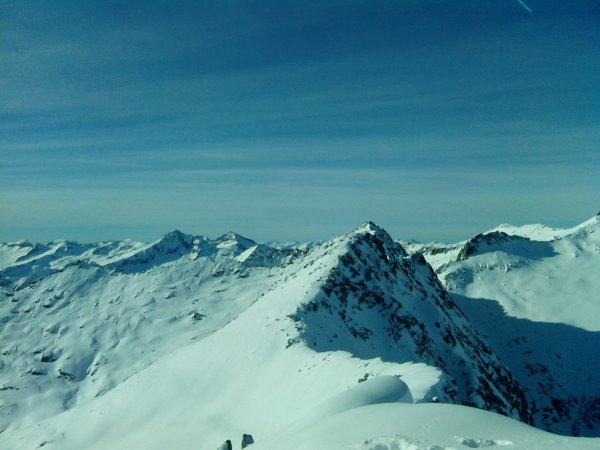 In the Giudicarie there is a small paradise for ski touring in Val Breguzzo, that has its heart in the Refuge Trivena, animated by the legendary Dario.
The tour proposed here allows, in a relatively easy way, to admire the stunning views that can be seen from its peaks, ranging from the Adamello, to the Brenta, to the Carè Alto. Its difficulty is evaluated MS (average skier) to the final ridge, although the last 50 meters of the ridge require balance and a short climbing passage (III). For the less confident skialper a piece of rope can be useful, and crampons may be required, depending on conditions.
---
Access
You access the Val Breguzzo via Bondo or Breguzzo, then you drive up to a power plant, after which there are ample parking facilities: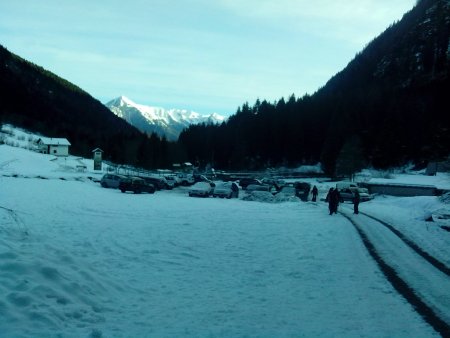 ---
Ascent
A narrow road starts from the car park, with indications to the Refuge Trivena: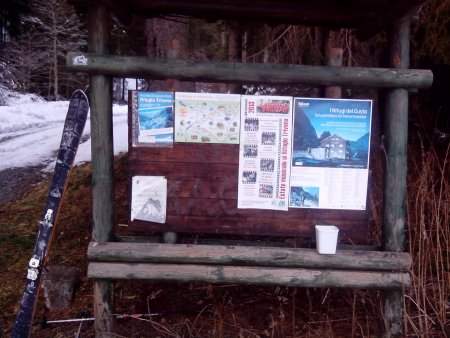 There is no way to go wrong, if you follow it, along the Stream Arnò: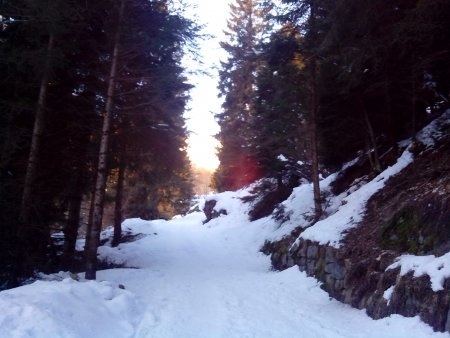 You come across Malga Acquaforta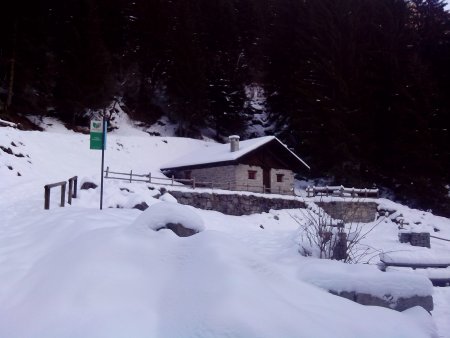 and, today, the remaining of a snowslide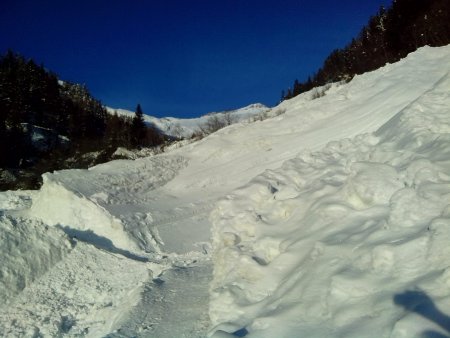 You get to Refuge Trivena and continue going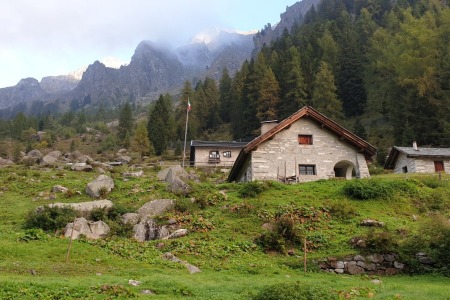 shortly after a signpost points in the initial direction: Pian di Redont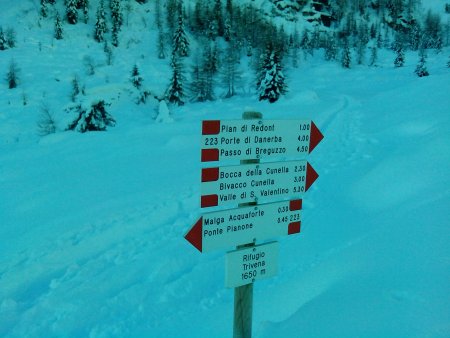 In front of you the valley facing east which is the first part of the route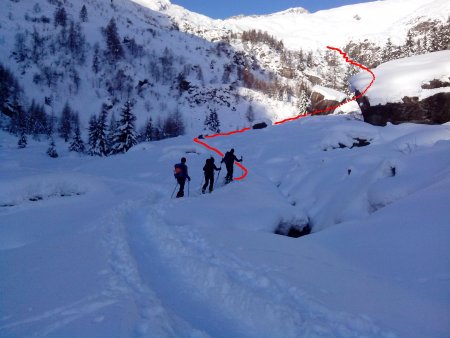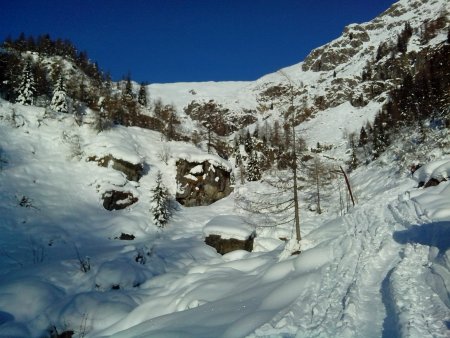 Once at Pian di Redont, in front of you there are routes to the Porte di Danerba, while your route leads you to the left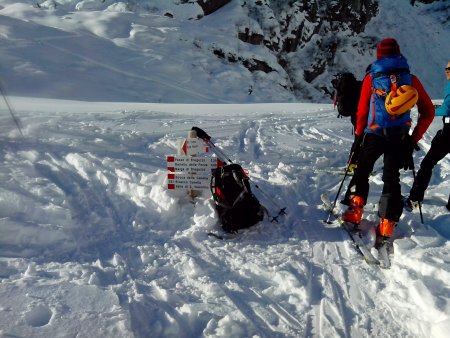 towards east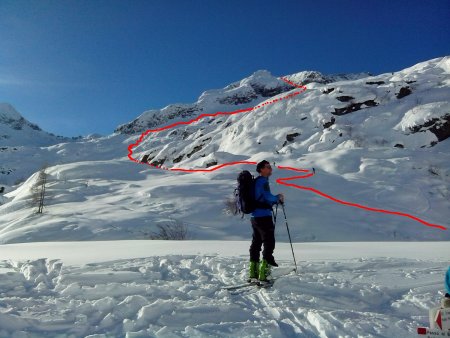 after passing a small bridge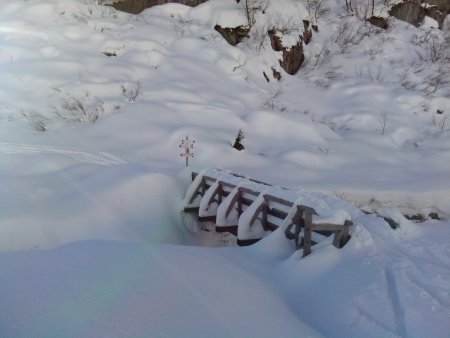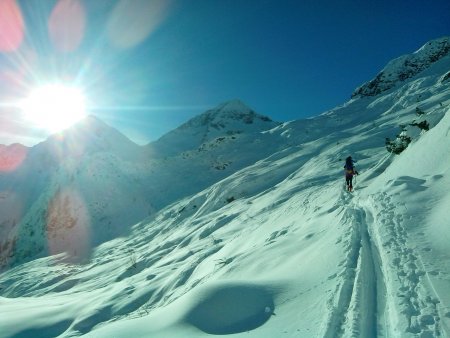 The track (usually maintained by the manager of Refuge Trivena) then deviates to the right towards the "Baita Bianche" (not visible) to get around the rocky outcrop that looms in front of you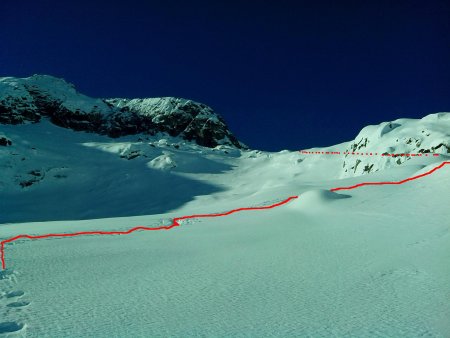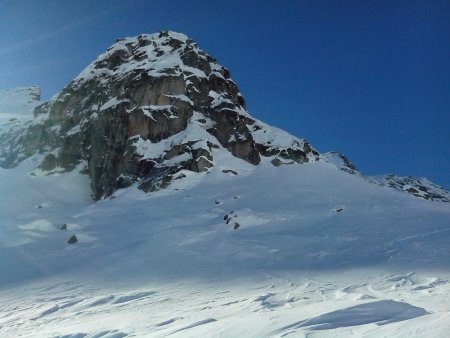 After going around the rocky outcrop, you see the north side of the summit and you see the saddle (saddle of the Cimò) that you shall reach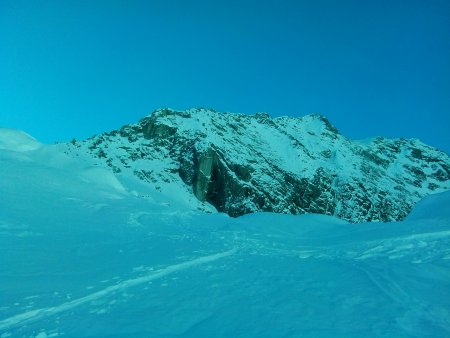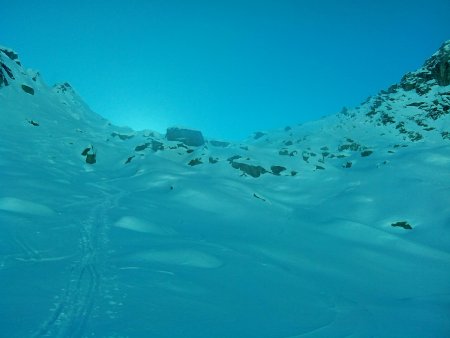 You pass it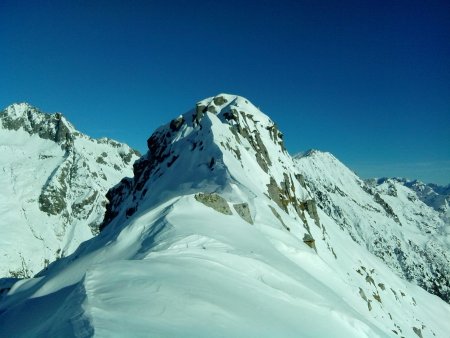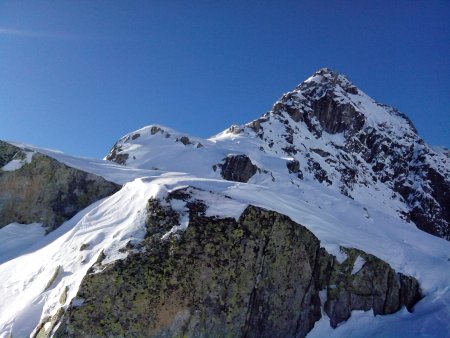 and finally the next part of the route appears, accessible on skis!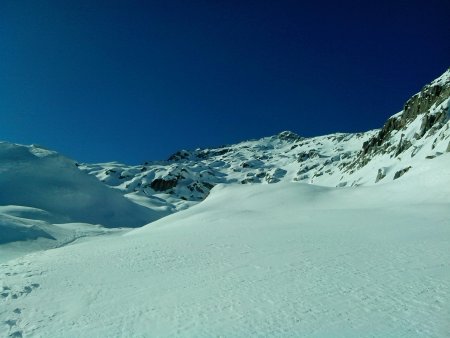 This leads to the "Passo dei Contrabbandieri" following the typical profile of a rock shaped like the muzzle of a Setter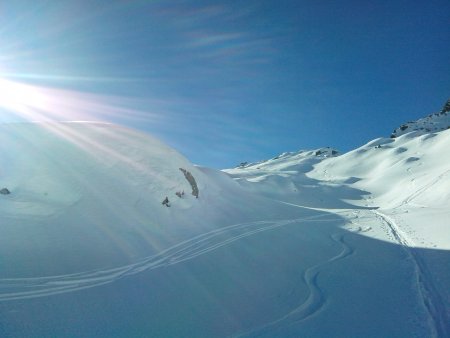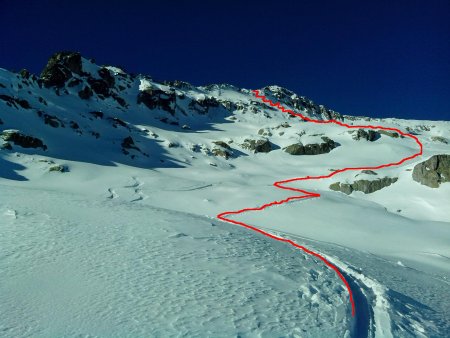 With a last effort, after leaving the skis, you can reach the summit with a short pass of degree III; according to the conditions, crampons may be needed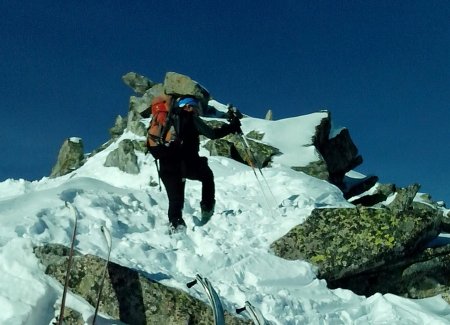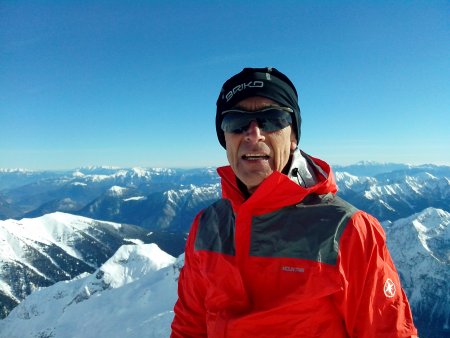 You can enjoy a wonderful view of the surrounding valleys and mountains, among which the Adamello and the Cop di Breguzzo: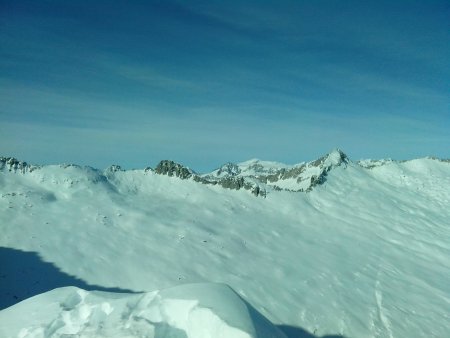 ---
Descent
Same as path forward: