RIFUGIO SETTE SELLE
on trail 343, from Erdemolo
The Rifugio Sette Selle can be reached from Lake Erdemolo, along path 343, on a crossing which rises to a height of 2300 m. The route changes several times outlook and character, with stretches on a ridge, then down through verdant mountains, and some stretch of stony porphyry. Even the scenery and the views are varied and very beautiful.

It is likely to find snow early in the season.
---
Route
From Lake Erdemolo take path 324 to the west, soon reaching the junction with trail 325, where you turn in a southerly direction towards the Passo del Lago
You climb to the Passo del Lago, until you reach it: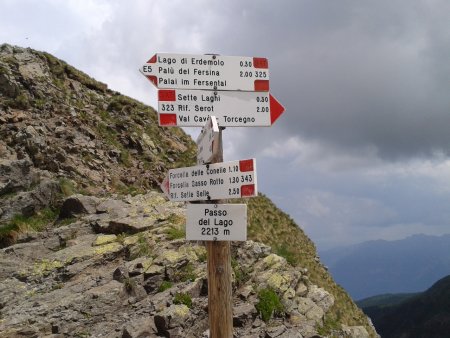 Here you take path 343, which you will follow up to the destination. You go up along the ridges of the mountains that form the amphitheater around Lake Erdemolo: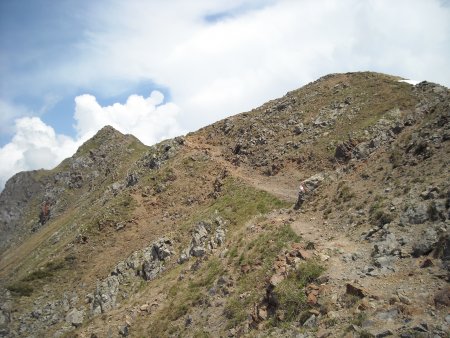 At some point you reach an evident pass: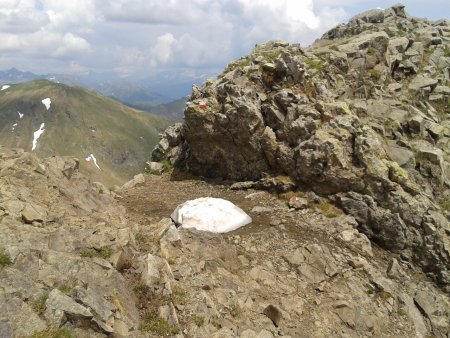 Cross it, turning left and starting to go down. You can already see on the horizon the Sasso Rotto and Cima Sette Selle: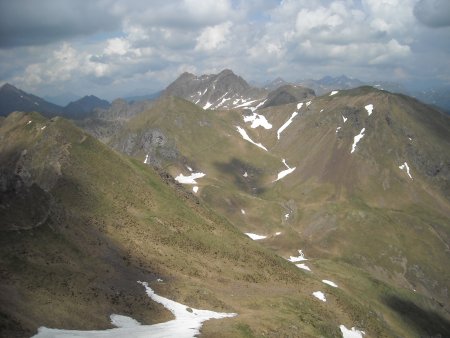 And you can understand the long tour, up and down through green mountains, you will need to travel to your destination.
At two points, before going down more decisively, the trail passes next to forks that offer scenic spots on Lake Erdemolo: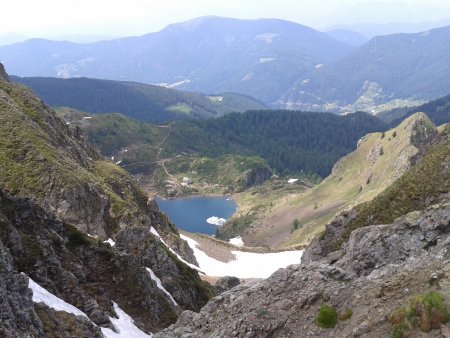 After long you reach and go along the side of Sasso Rotto: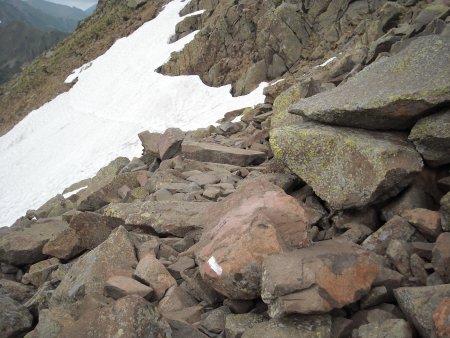 One last short climb brings you to a cairn placed on a panoramic position from which you see the refuge Sette Selle: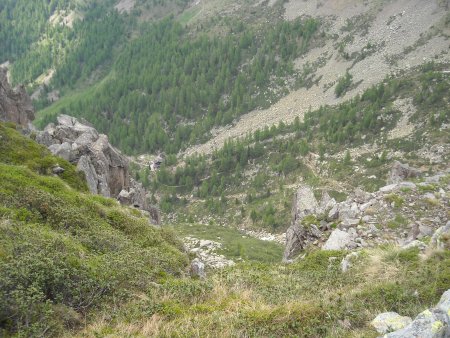 From there, proceeding almost always down, you eventually reach the refuge: