MONTE BANCHETTA
via the Vallone del Chisonetto, from Borgata Sestriere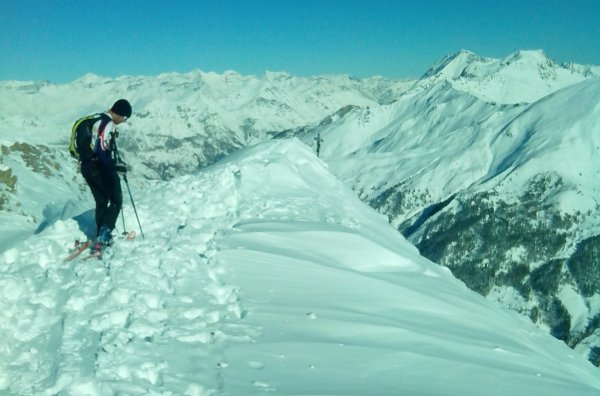 Mount Banchetta (2823 m) is one of the Sestriere ski areas, with lifts and slopes, mainly exposed to the north.
It is possible to reach this peak without passing along lifts or slopes, although they will inevitably be visible from the top.
---
Access
You reach Sestriere Borgata (1800 m) turning left from the main road that leads to Sestriere; you can park near the ski lifts.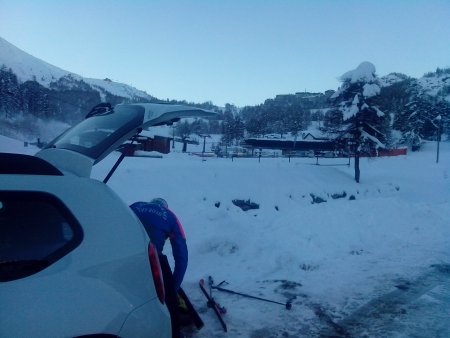 ---
Ascent
From the parking lot you go to the service track at the beginning of the valley of the Chisonetto and follow it along the river, keeping to the left: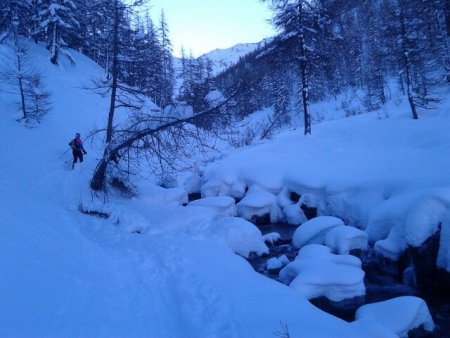 To your left there is the mountainside of Mount Banchetta, while in front of you appears the Punta Rognosa.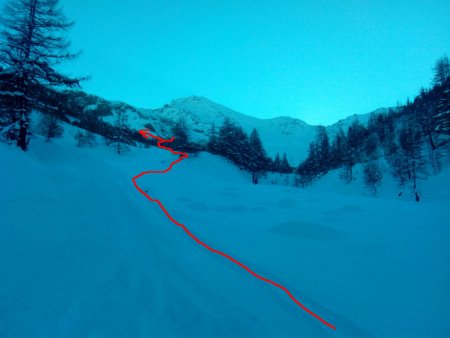 You proceed progressing on the left side (right bank) of the valley, along a sparse wood until its end. Your goal is now clearly visible and implies a sharp turn to the left towards the west-south-west, completely out of the woods.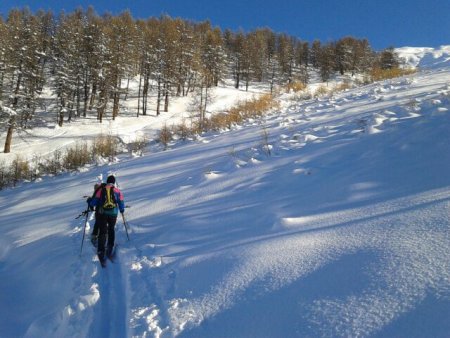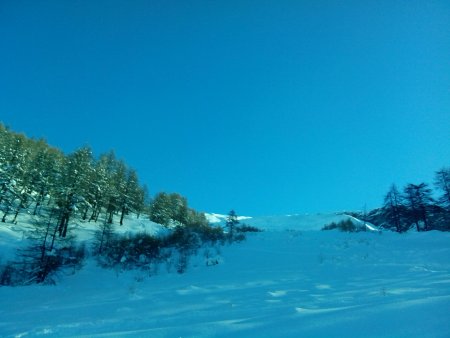 You proceed on wide slopes, always with your goal clearly visible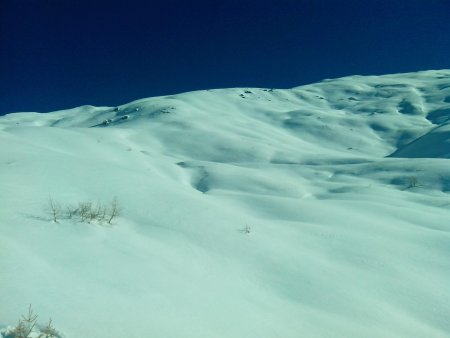 until you reach the summit (with a small cross), just above the ski-plants.
You can enjoy magnificent 360 degree panoramas.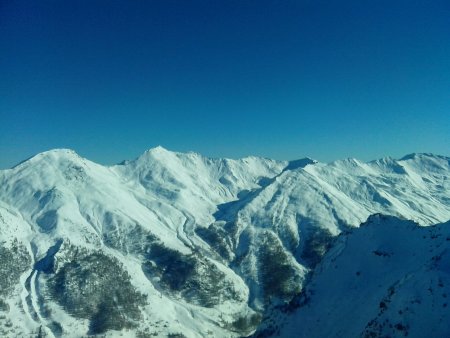 ---
Descent
You can go down along the ski-slopes or via the path forward.