PUNTA ROGNOSA
and Col Rocce Platasse, from Bessen Haut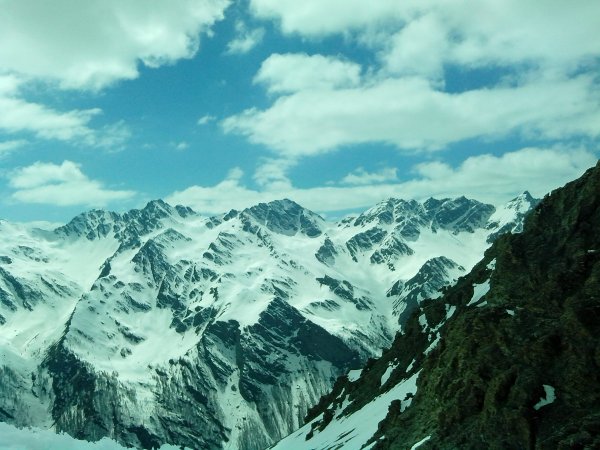 A beautiful tour that we have lenghtened, in order to gaze at the beautiful views of the Valley Argentera. The plan is to reach Punta Rognosa and then to also go somewhere else: on the way we decided to go to the Col Rocce Platasse.
---
Access
You get to Sestriere and from there you take the paved road that leads to Bessen Haut (directions). For some years now the road is kept clean even in winter. At Bessen Haut, you can easily find a parking place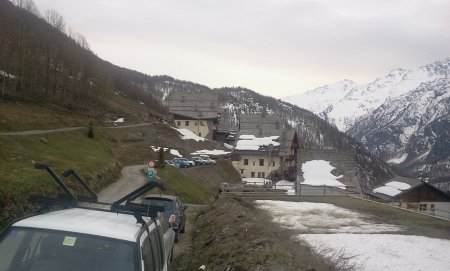 ---
Route
You take the road above the houses and proceed among the larches slightly uphill,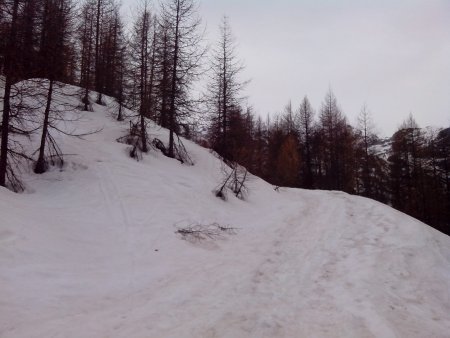 you pass a signpost with many directions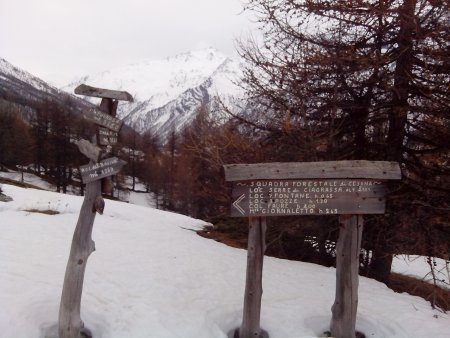 until yo get to a wide clearing on your left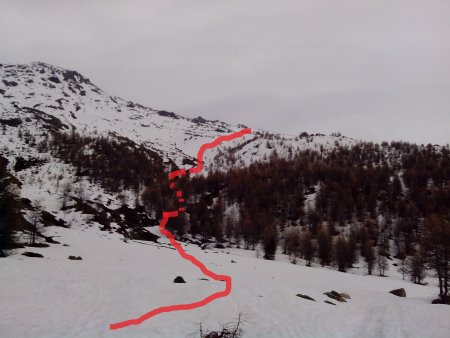 You go up the valley to the left that descends from Monte Sotto Rognosa, leaving the narrow road and keeping slightly right towards the west ridge, rising to the easy slopes in a sparse forest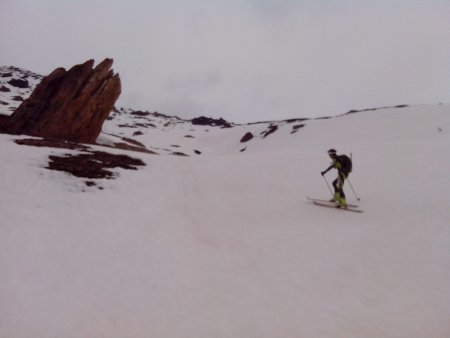 After passing the rocky ridge you go up through valleys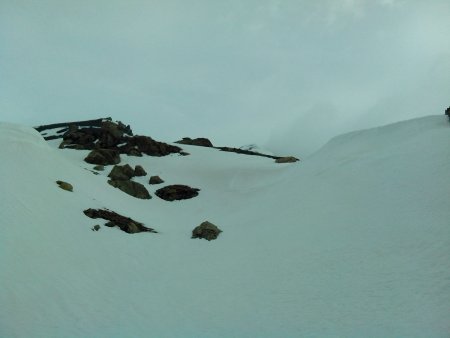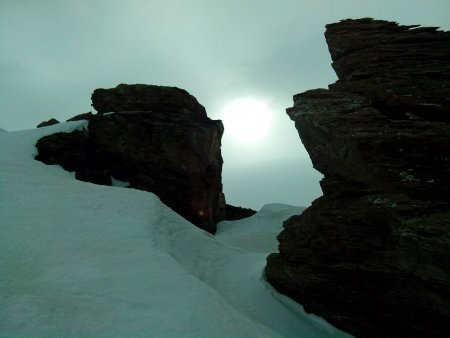 So you find yourself on the mountainside of the Monte Sotto Rognosa, while on your right there is your destination: the Punta Rognosa.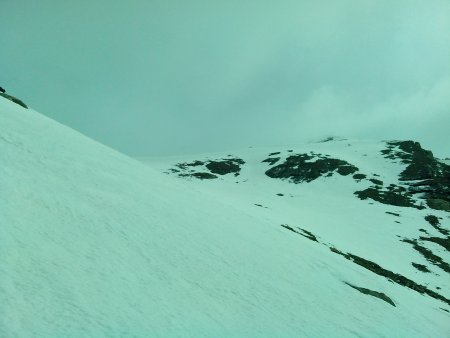 You first reach the Col della Rognosa and then you get to the summit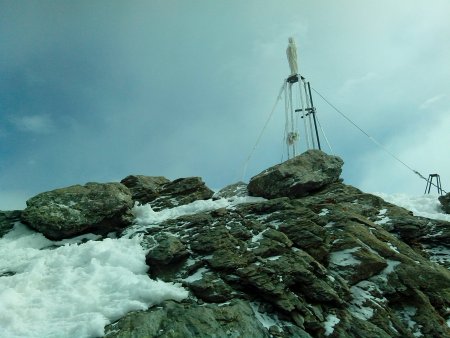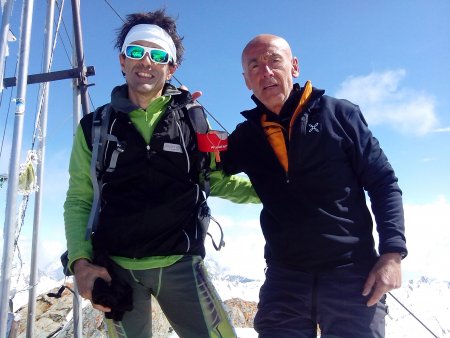 You can go down along the same route, or as per the attached track, through the inviting west valley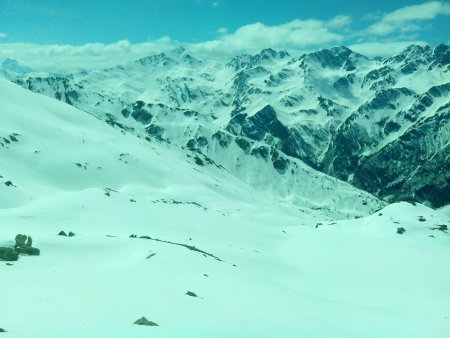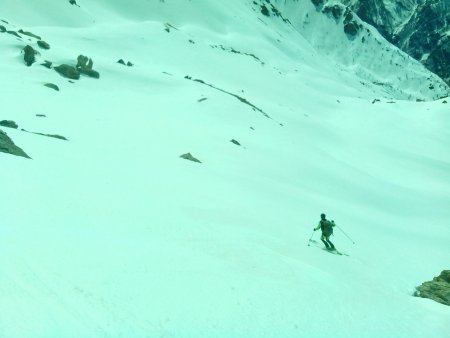 After the descent we then decided to go back to the Col Rocce Platasse. (note: you can also go back taking the same narrow road previously left to climb the Rognosa that with slight descent bringing you back to Bessen Haut)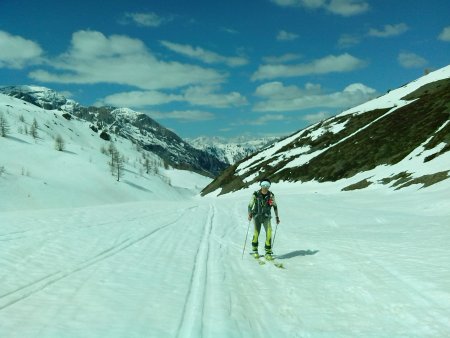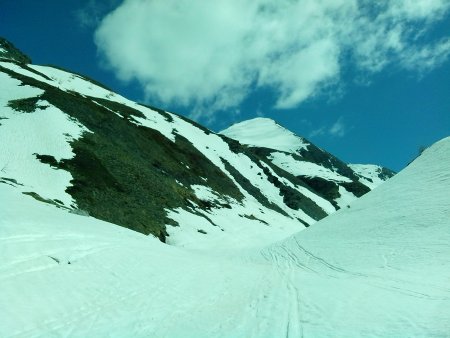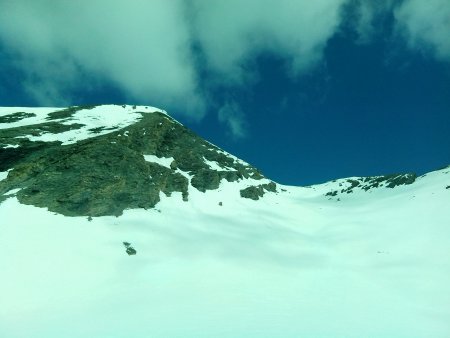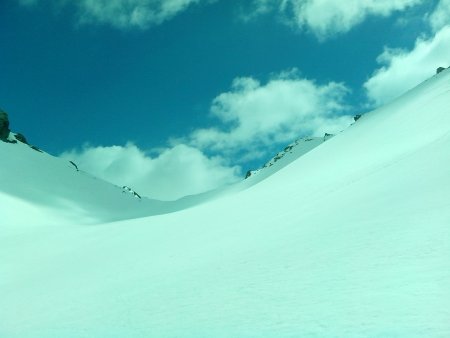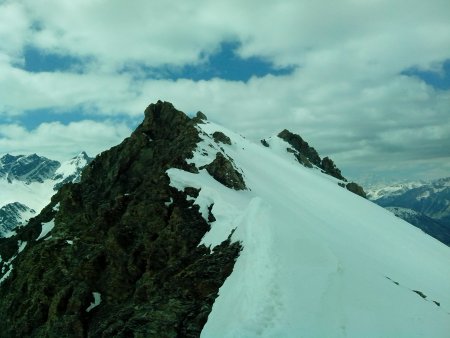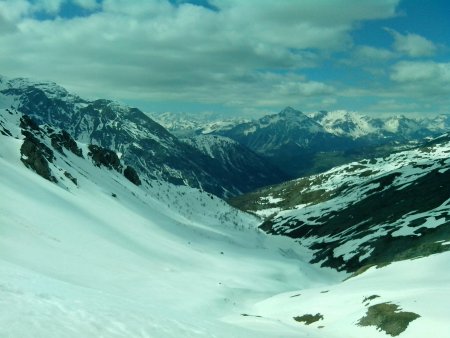 to go down and take the road that you had left going up the Rognosa