CIMA MANDRIOLO
(or Manderiolo), from Rifugio Malga Larici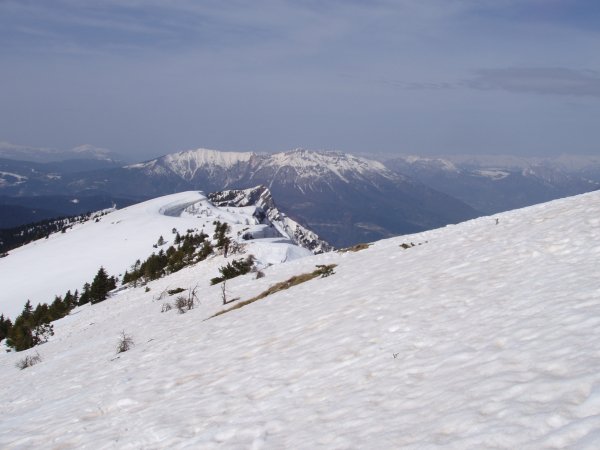 Cima Mandriolo (or Manderiolo) is one of the peaks that surround the north side of the Plateau of Sette Comuni. The south side slopes gently toward the plateau, whereas the north face falls in steep cliffs towards the Valsugana.
This route provides easy access to a summit that offers spectacular 360° views, in particular towards the Lagorai, and Prealps of Veneto.
To make it longer, it can be joined to another trek (also reported in trekking-etc), that reaches Cima Mandriolo coming from Cima Vezzena, thus accomplishing a magnificent ridge crossing.
The proposed route is pretty safe, but you should pay attention to the snow cornices on the ridge and, after recent heavy snowfall, to the conditions of the slopes leading to the summit. In these cases, evaluate the opportunity to return along the forward path.
---
Access
The starting point of the hike is located at the Rifugio Malga Larici (1658 m) which can be reached from the SS 349 (Val d'Assa), which connects Trento to Asiago, after a detour of about 6 Km.
The junction for Rifugio Larici is located near the change of direction of the valley, between Monte Verena and Cima Portule. Coming from Trento, the deviation is on the left after about 2.5 Km from Osteria Antico Termine. Coming from Asiago instead, the deviation is about 1 Km after the Ghertele Hotel.
---
Ascent
From Malga Larici, ignore the indication to Bocchetta Larici, and take instead the military road heading north-west, without loosing altitude.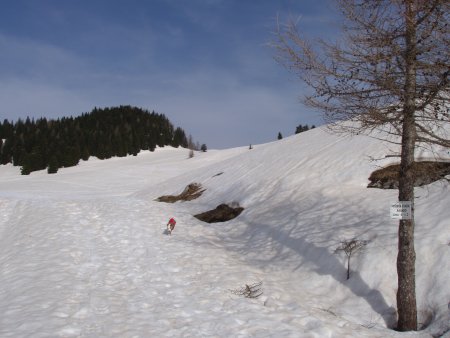 After about half an hour you will reach a plateau, from where Porta Manazzo is a fifty meter upper right.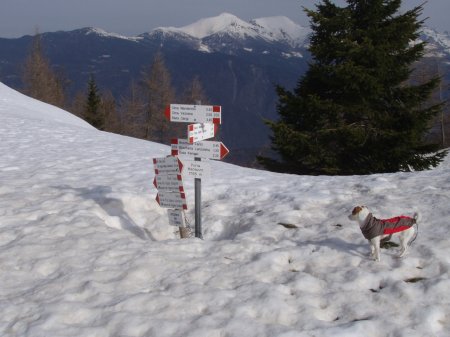 This saddle is easily distinguishable from the others because it is located near a little wooden crucifix.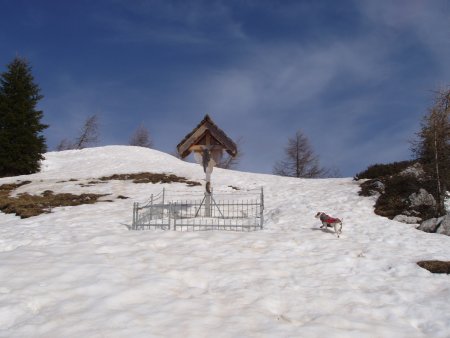 Porta Manazzo is historically the gateway from the plateau towards the Val di Sella and Valsugana.
From the saddle you go horizontally into the woods and, once inside, you will definitely start to rise until you almost reach the ridge, and then follow it to the top.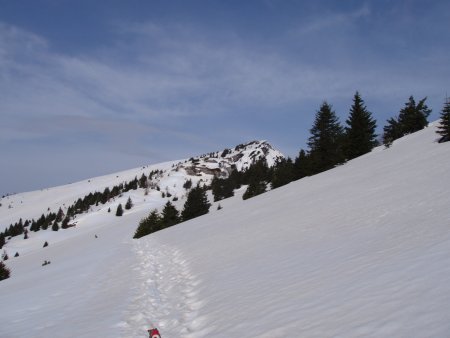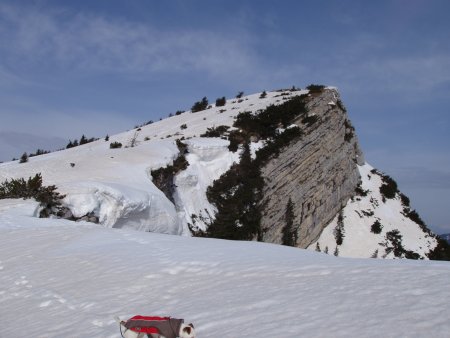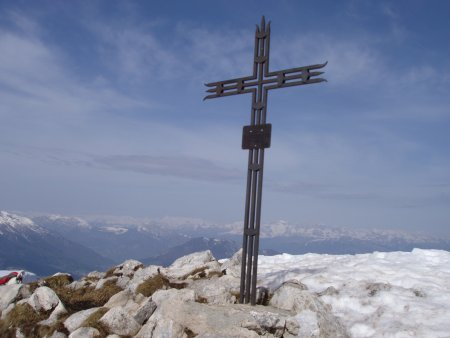 ---
Descent
With good snow conditions you can go directly down to the plain below, then proceeding in a southeasterly direction to regain the military road that leads you back to Porta Manazzo.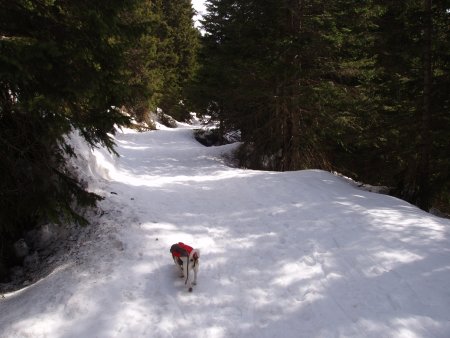 From there you can go back along the path forward, until you return to the starting point.