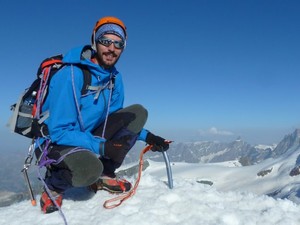 Some years ago, he became fond of the mountains of Trentino Alto-Adige, and all the Alps in general, where he performs alpinism, trekking, trail running, MTB, and ski-alp.
He frequently participates to ultra-trail races, as the Trail Alto Garda or the Dolomiti di Brenta Trail: many kilometers of length, and thousands of meters up and down!
By means of the web, he tries to spread the concept of organ donation and transplantation, being in the first person a happily bearer.
---
On the web
---
On trekking-etc