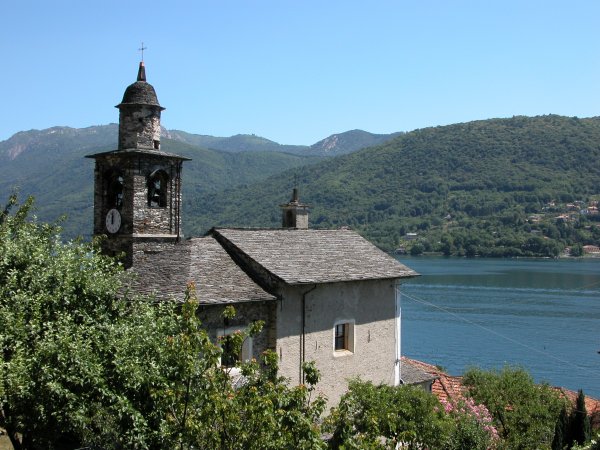 This itinerary is part of the route called Anello Azzurro, within the Girolago project. The track is signposted and marked.
---
Path
We start from the Forum of Omegna and reach the lakeside heading towards Bagnella along Via Antonio Gramsci.
We keep to the left in via Fratelli Rosselli and at the roundabout turn right until we reach the church of San Bernardino da Siena, where we will turn left following the 1st May passage and then left again towards via Fucine.
At the end of via Fucine we turn left along via Erbera, past the last houses of Bagnella, we continue on a dirt road and just after the green bridge we turn right up the narrow path that leads us to Brolo in via Berlinguer.
We cross the provincial road and take via Lavatoio uphill, then turn left and reach the parish church of Sant'Antonio Abate.
We descend again from via Colonia and again cross the provincial road taking via Bruno Rutto: after a while the road turns into a path and descending into the woods leads us to the hamlet of Oira near via Gobo.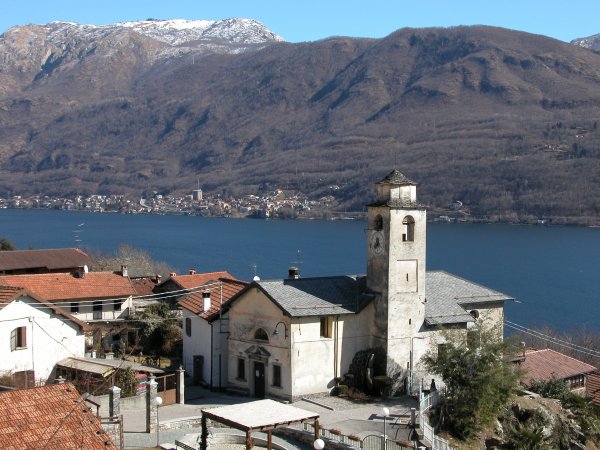 We continue on asphalt until we reach the church of San Silvestro di Oira and we turn to the right going up the steep carriage road that leads to Nonius. After traveling a few hundred meters uphill, we reach another oratory: this is the Madonna della Neve oratory in Valbai.
Right next to the oratory, we take the path of the Blue Ring. We continue past the bridge and go back up into the woods. At the crossroads we keep to the left and head towards the village of Ronco Superiore.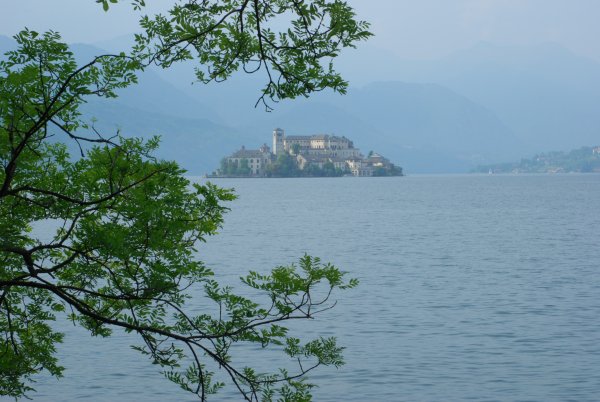 At the paved junction near the houses, we must keep the left going down until we reach the oratory of the Nativity of Maria Santissima.
From here the path turns into a steep mule track that soon leads us to the village of Ronco Inferiore, near the tiny cemetery. We now turn to the right, on a paved road, and head towards the village of Pella, our point of arrival.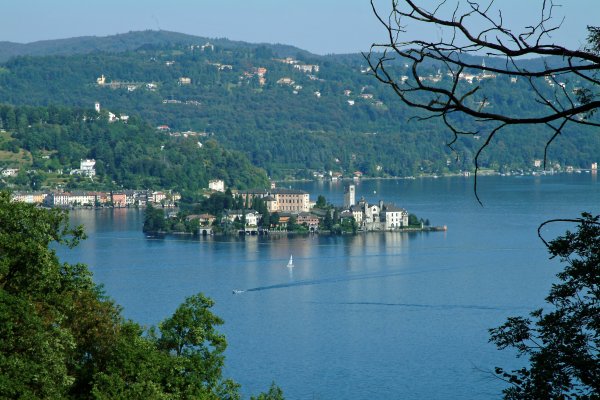 The return to Omegna can take place during the summer season using a boat of navigation on Lake Orta (check timetables and availability on www.navigazionelagodorta.it )