MONTE CASTELLO DI GAINO
climbing route Cresta Sud
Monte Castello di Gaino offers a panoramic position on Lago di Garda. On its south ridge of beautiful limestone, runs a beautiful ascent, not so difficult, but quite long, on a rock of excellent quality.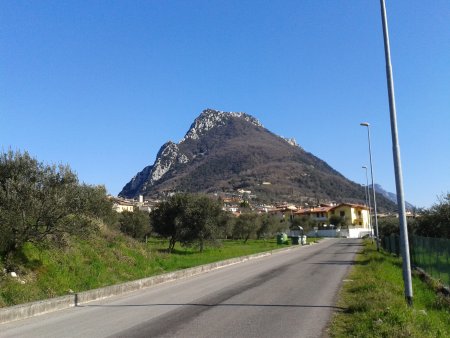 ---
Access
Along the West Gardesana road, at Toscolano, turn following the indication towards the town of Gaino. Reach the town and drive beyond, until you come to a clearing where you can leave the car: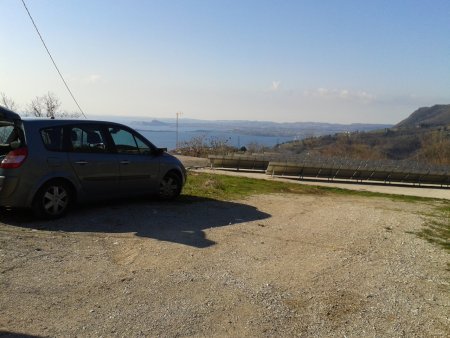 ---
Approach
From here continue on foot; when you reach a sign for the climbing wall, turn left: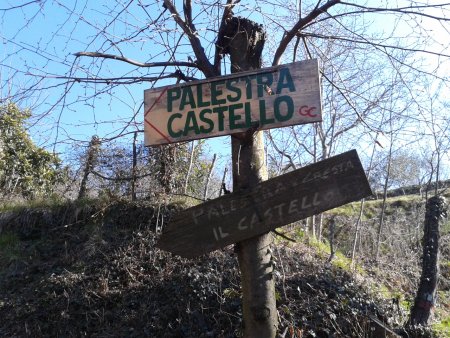 You will soon reach the climbing wall, in which central sector you can find the start of the climbing route: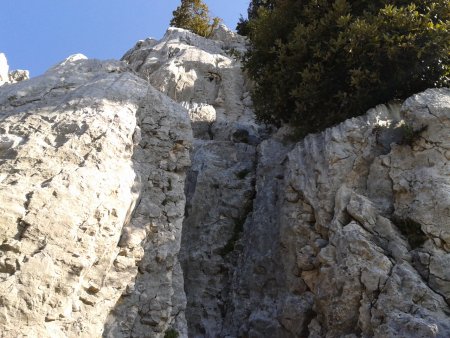 Climbing route
Climb up the chimney, and then go slightly to the right, along a corner.
The climb continues for about 700 m of length, following the easiest line of the ridge.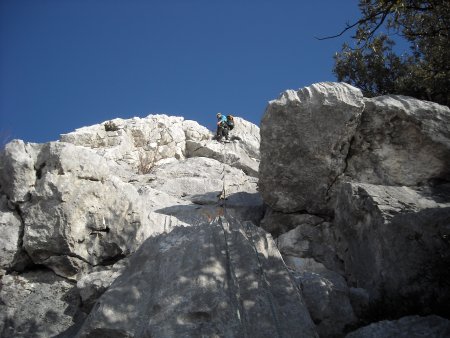 In many places you can, alternatively, either climb or trail.
You reach a first buttress, then a smaller one, and continue until you reach a secondary sumit, from where you can see the main summit, in the north-west: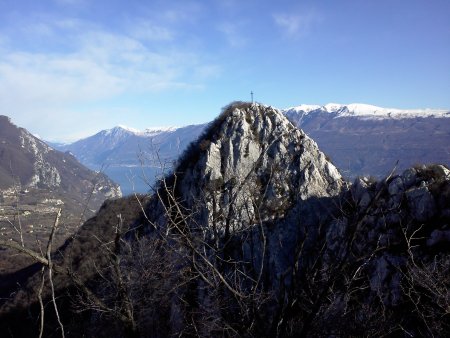 From here you continue along the trail, sometimes exposed, with short stretches of climbing, until you reach the top: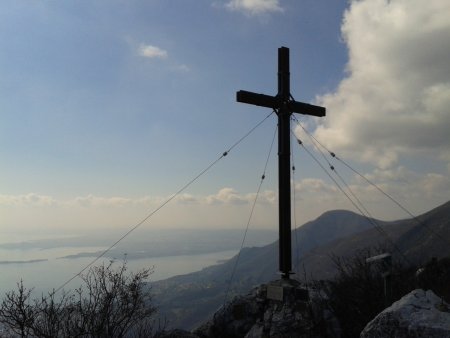 ---
Return
Take the path that heads north, sometimes equipped with cables, until you reach a saddle, with an indication to the top, from where you came from: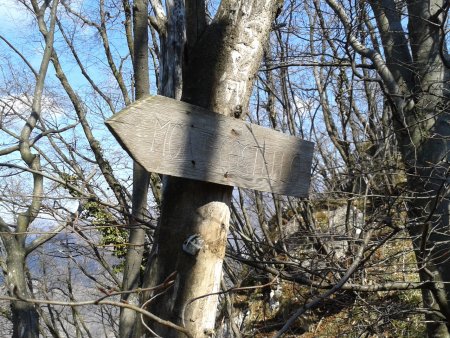 Go to the right, taking a path that descends mostly obliquely along the east side of the mountain, before finally reaching the junction for the climbing wall, until you finally reach the starting point.