Climbing wall with very good rock quality. It is on the south side of the mountain, and offers several mono-pitch climbing routes, and some multi-pitch ones, with difficulty ranging from 5a to 7c.
---
Access
Along the West Gardesana road, at Toscolano, turn following the indication towards the town of Gaino. Reach the town and drive beyond, until you come to a clearing where you can leave the car: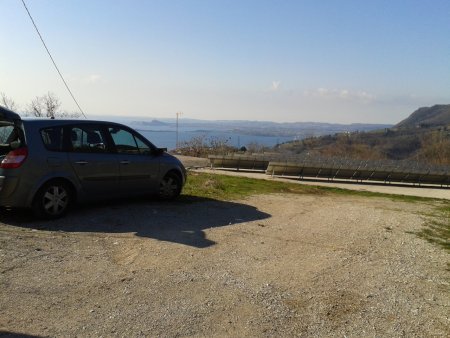 ---
Percorso
From here continue on foot; when you reach a sign for the climbing wall, turn left: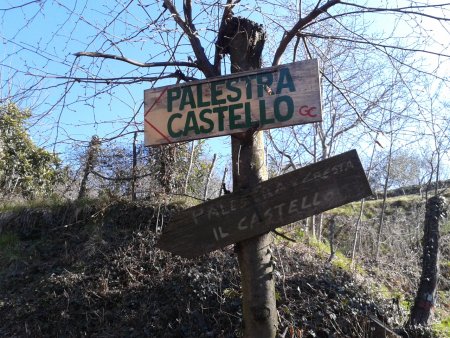 You will soon reach the climbing wall, which is composed of three sectors.
---
Sector A
It's the right-most sector, the first one you reach: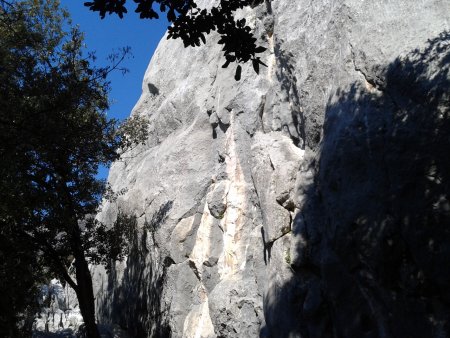 Detail of climbing routes
---
Sector B
It's the central sector, right to the left of sector A: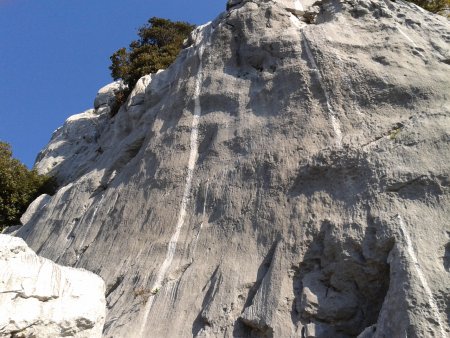 ---
Sector C
It's the left-most sector, that can be reached through a steep path, equipped with some stretches of cable: