RIFUGIO TUCKETT
and Rifugio Casinei, from Rifugio Vallesinella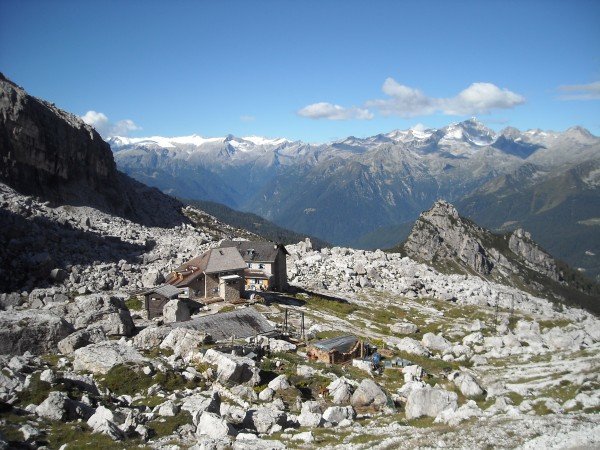 This is one of the tours, although not requiring excessive effort, that lead into the heart of the Brenta Group. The Refuge Tuckett, in fact, is conveniently located for a variety of absolutely worthy itineraries, both uphill and crossing.
Author's Note: I thank my friend Flavio who has shared this journey with me, and who appears in several photographs.
---
Access
The parking lot at the Refuge Vallesinella is accessible by car only at certain hours, otherwise you have to leave your vehicle at Madonna di Campiglio and travel to Vallesinella by shuttle service.
---
Route
From the hut, take the path 317. It crosses a shed, goes down a little, and then crosses a bridge over the river Sarca di Vallesinella: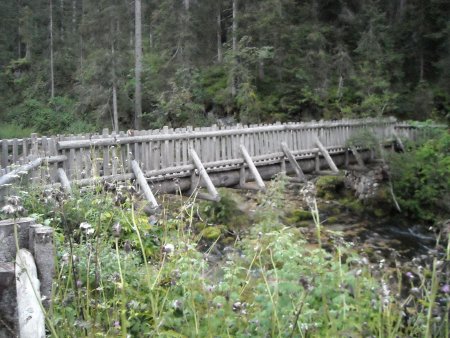 Then the trail begins to climb in the woods, with almost constant slope. In some parts of it some steps in stone or wood facilitate the walk: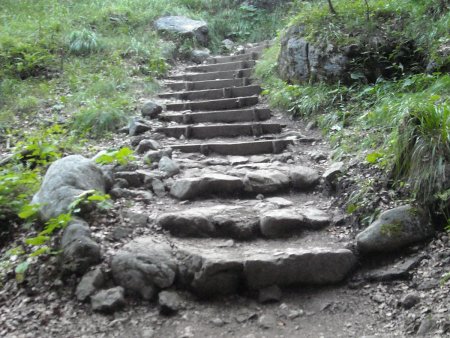 You reach, after a good half an hour, the Refuge Casinei: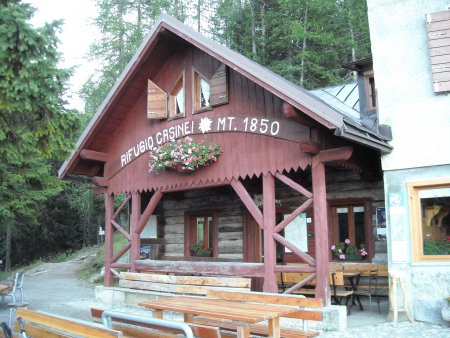 At the fork, continue along path 317 with an indication for the Refuge Tuckett. It goes up long enough, first in the woods, then on meadows, and finally mainly among rocks: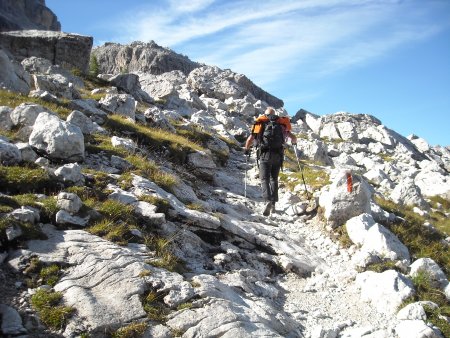 After about two hours from departure, you reach the refuge:
Along the way you will see great views of the Carè Alto and Presanella, and upon arrival at the shelter, the view opens on the amphitheater in which the refuge is located: Castelletto Inferiore and Superiore, Cima Sella, Bocca di Tuckett, and Cima Brenta: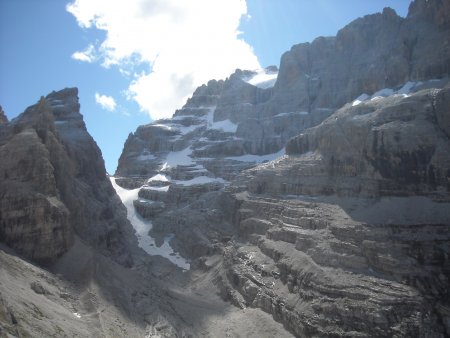 ---
Return
Same trail.