CIMA GHEZ
by Normal Route (south ridge), from Rifugio Alpenrose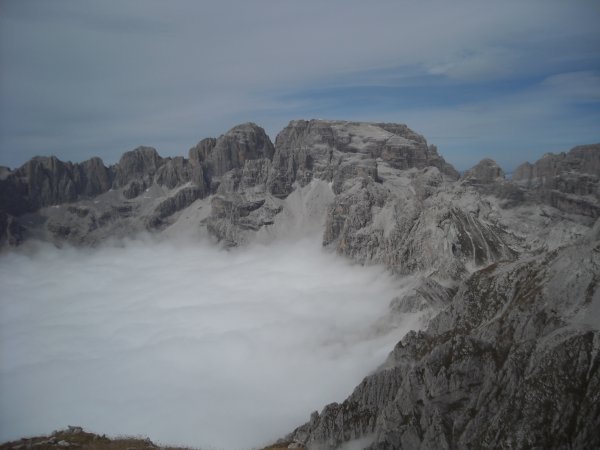 Cima Ghez, in the southern sector of the Brenta Dolomites, is a very favorable scenic spot, given the altitude and location.
Therefore the climb along the south the ridge, although tiresome, gives great satisfaction to trained hikers. They should, however, have no fear of the exposed sections along the upper part of the ridge and, in the lower part of the route, have a good sense of orientation.
Author's Note: I thank very much my friends Roberto and Giampiero, who have shared this journey with me, and who appear in several photographs.
---
Access
From San Lorenzo in Banale, following the directions, go up to the Refuge Alpenrose. Just before you reach it, you can park at location La Ri.
---
Route
Follow the road up to the hut, then go straight on, along the path 345. Follow it for a long distance: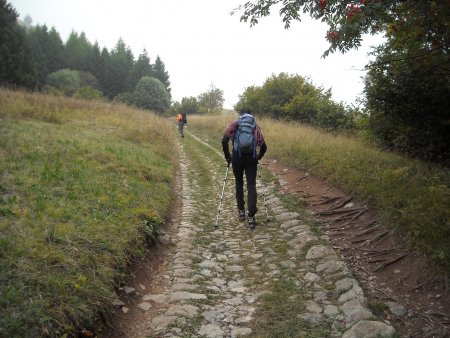 Until you reach location Prada, where there is the junction for the trail 345b, that you take to the left. You will then reach a signpost along the trail, near some isolated trees. Here you leave the trail and climb through meadows, in the north-north-west: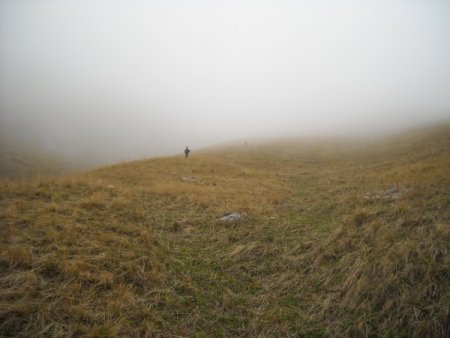 You continue for a long distance in this direction. Some landmarks are a tall isolated tree, then two large boulders near a watering hole: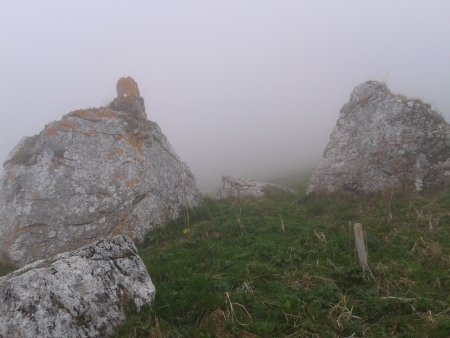 You reach a stretch of lawn dotted with stones and small boulders: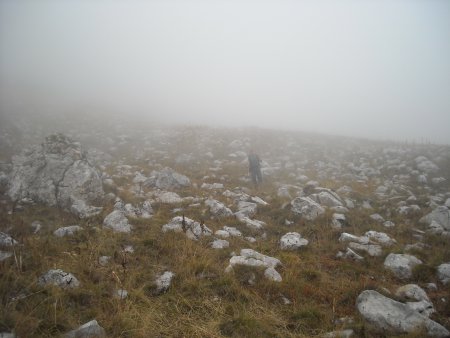 Here you turn left, going up steep meadows: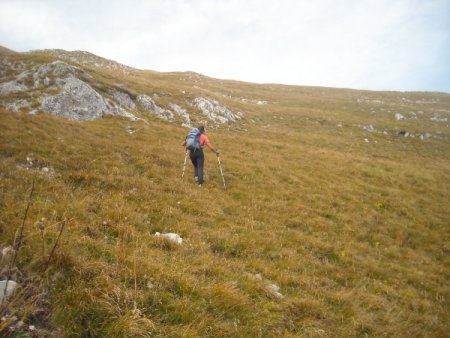 After a strenuous climb, you reach the ridge. Follow it to the north: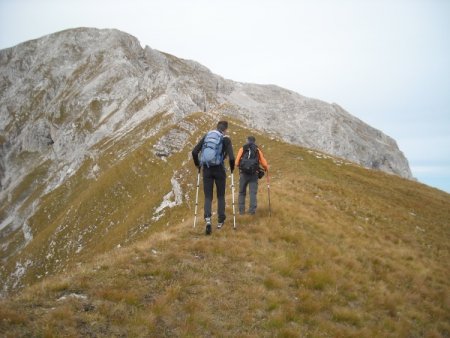 Going up, the ridge becomes predominantly rocky, and in some sections exposed, especially one (picture taken on the return):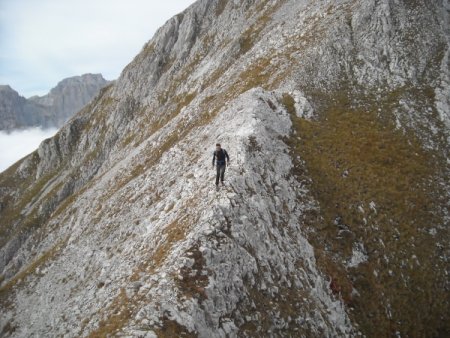 You finally reach the summit: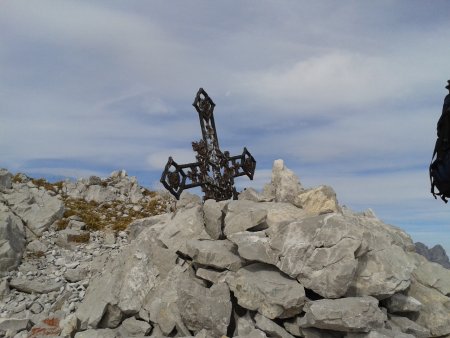 The views are spectacular in all directions. For example, to the north, with a view of many peaks of the Brenta: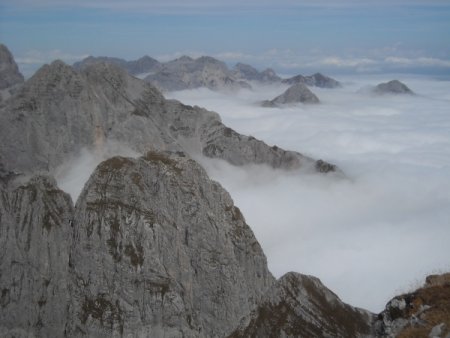 To the west you can see Cima Tosa, and to the south-west, the Carè Alto: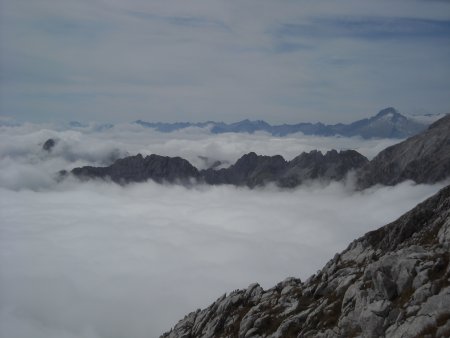 But also, if the sky is clear, the valleys to the south-east and the groups of the Eastern Dolomites to the north-east.
---
Return
Same trail.